last revised: July 23, 2022
Books written, translated or edited by Brother Anthony

Most of my books are translations of modern Korean literature. They are listed on their own page.

---
Books on English Literature
1)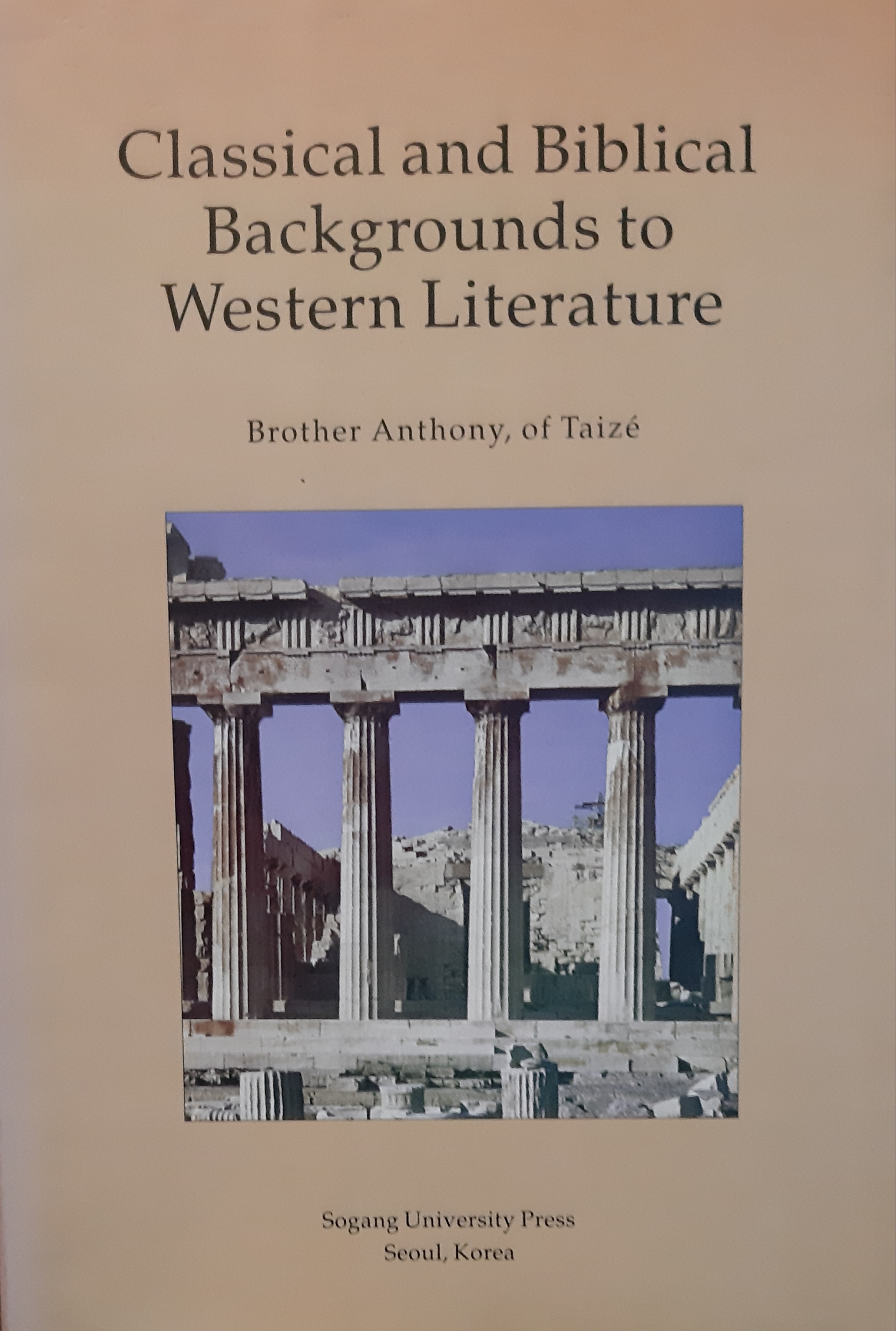 Classical and Biblical Backgrounds to Western Literature. Seoul: Sogang University Press, 1989, Revised & expanded, 2000. (Whole text online)
2)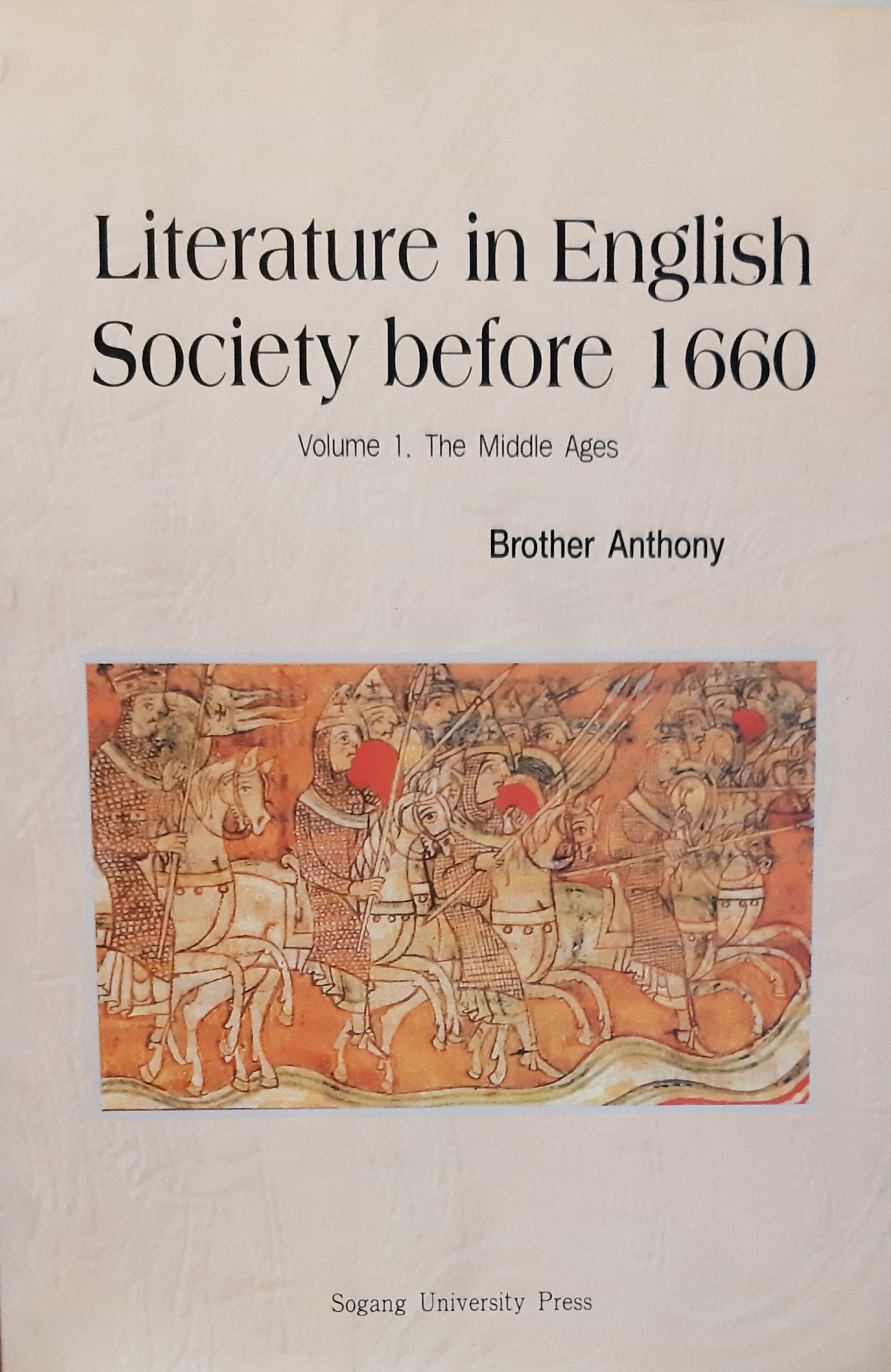 Literature in English Society before 1660: Volume One, The Middle Ages. Seoul: Sogang University Press, 1997 (Whole text online)
3)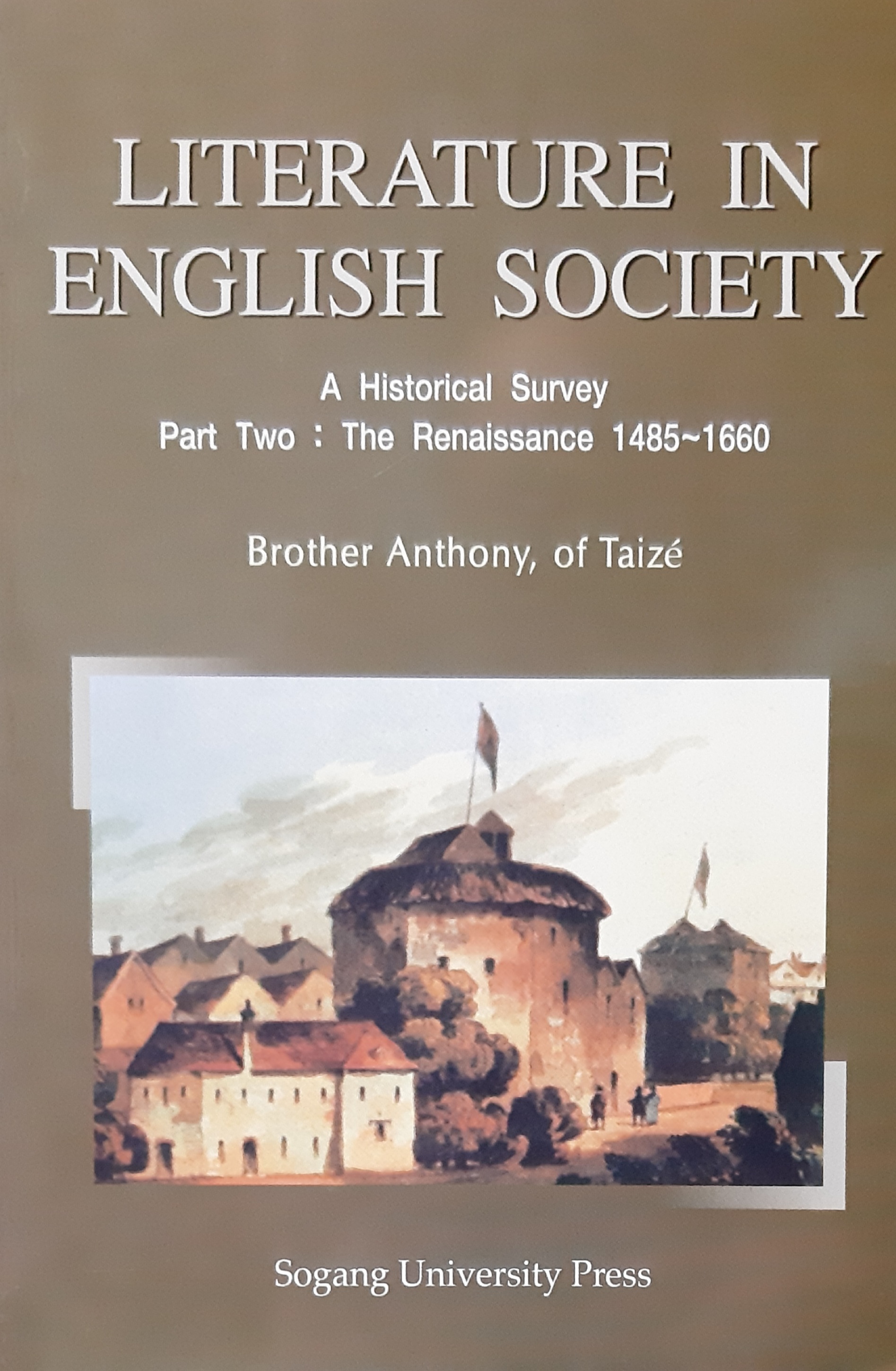 Literature in English Society: Part Two, The Renaissance 1485 - 1660. Seoul: Sogang University Press, 1998 (Whole text online)
4) Brother Anthony and Lee Dong-Chun, Textual Criticism of Chaucer's Canterbury Tales
Seoul: Seoul National University Press, 2002.

5) The Book Not Published: A General History of English Culture, mainly Literature (Whole text as a PDF file or this text can also be read online divided into periodic sections in html format

See also: Supplementary texts.These are texts, extracts from texts, plot summaries, etc for use in combination with these volumes.
---

Published December 2017

J.M.G. Le Clézio: Bitna: Under the Sky of Seoul
A novel translated (from French) by Brother Anthony of Taizé
Seoul Selection U.S.A.
ISBN: 978-1624121074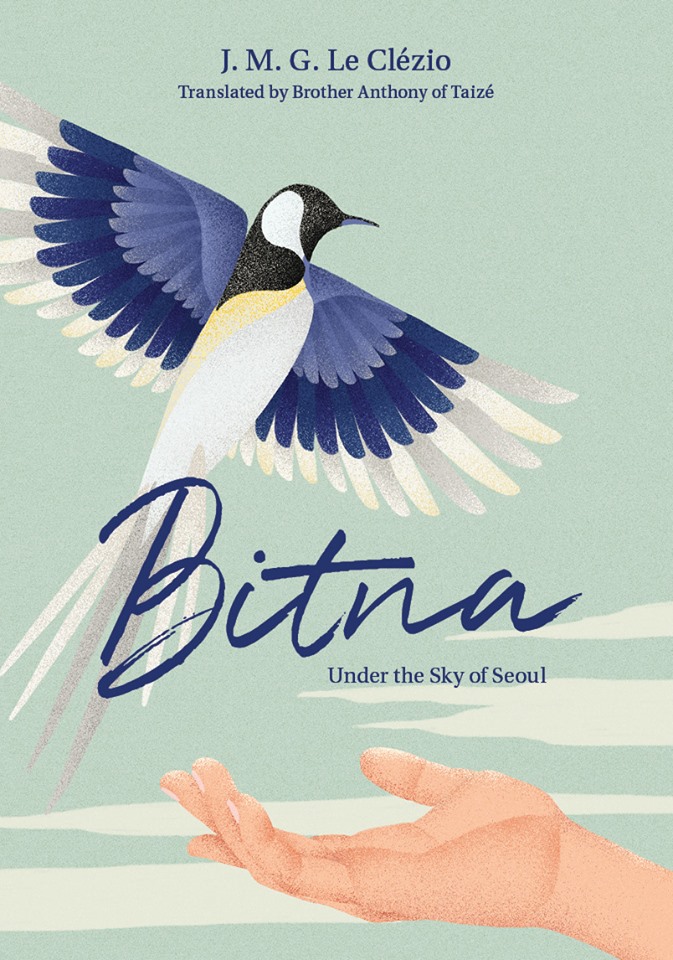 The French writer and Nobel Literature laureate J. M. G. Le Clézio has harbored a keen interest in Korea that not only prompted him to learn and master the Korean language on his own but also inspired his new novel. Bitna: Under the Sky of Seoul is Le Clézio's portrait of Seoul—its people and its places—rendered with an intimate familiarity and attention to detail that few non-Korean writers, not to mention non-natives of the Seoul, could replicate. It is a story of life in the city as it is being lived today. The eponymous main character, Bitna, is a nineteen-year-old in her first year at university, and a recent transplant to Seoul from Jeolla-do, where her parents work in the fish market. As it was for Le Clézio, the city is for Bitna an unfamiliar, crowded, and lonely place. By chance, Bitna gets a part-time job telling stories to Salome, a woman with an incurable illness who now spends her days at home, waiting to die. Bitna's stories open up a world of adventure for both Bitna and Salome. Bitna tells Salome five stories. At a certain point, the reader will discover that the stories in Bitna are intertwined, and that they resonate in real ways, whether their substance is true or imagined, fact or fiction. They are stories that reflect the intersecting experiences of all who live, like Bitna, under the Seoul sky.

Seoul Selection

---

Published October 2016

Brief Encounters: Early Reports of Korea by Westerners
Compiled and edited by Brother Anthony of Taizé and Robert Neff (See Table of Contents)
Seoul Selection
ISBN: 9781624120787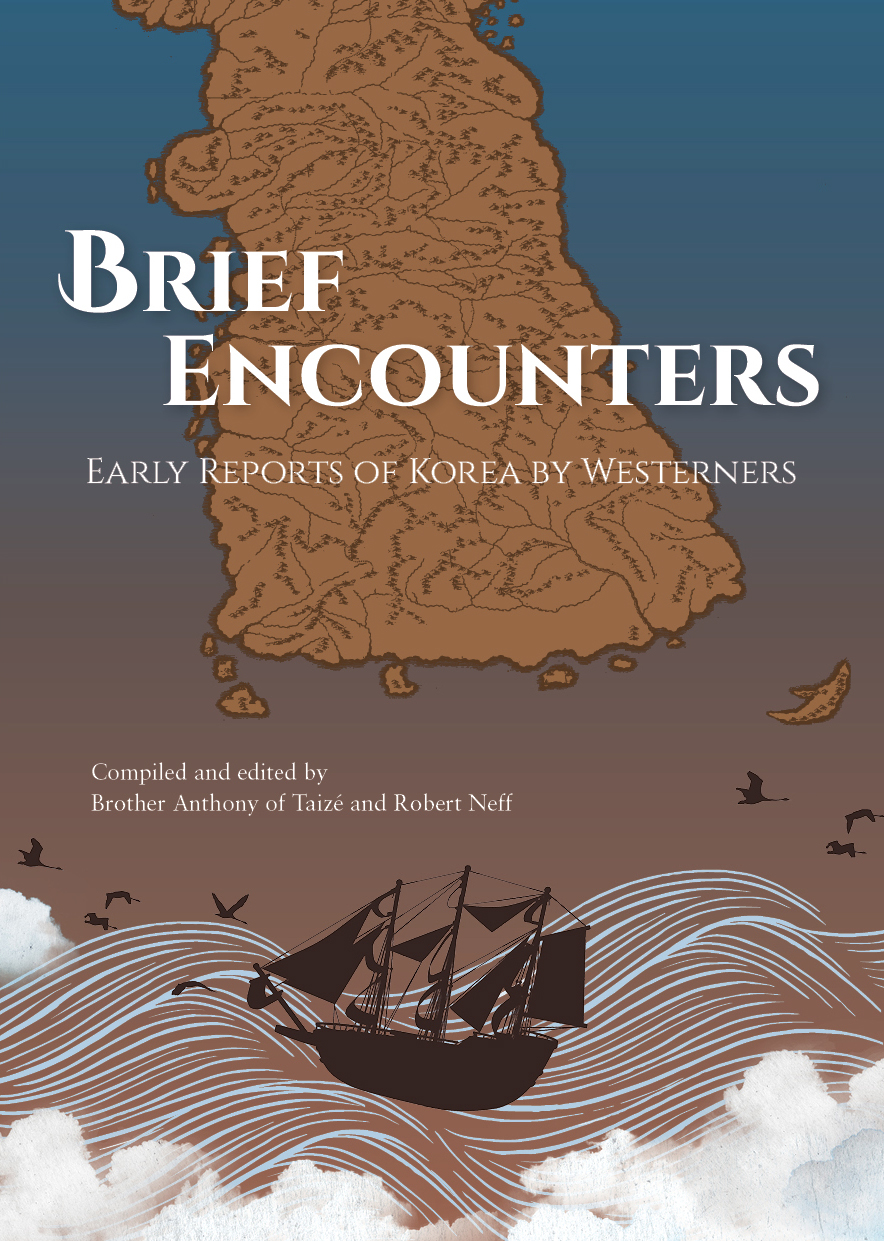 This anthology is a compilation of Westerners' accounts of their visits to Korea, originally published in books or newspapers before the country opened its doors in the late nineteenth century. The opening of Korea made it possible to explore the country in detail and write detailed accounts. Prior impressions were garnered mostly from brief visits to remote islands along the coast. The accounts published here are mainly anecdotal, and contain many generalizations. However, the accumulated impressions of these early encounters surely influenced the perspectives of later travelers, and help explain the overwhelmingly negative image of Korea that Western governments harbored at the time. Order from Seoul Selection or the RASKB. .


---
Published June 2016

Romantic Tales from Old Korea
Compiled by Brother Anthony of Taizé
Seoul Selection
ISBN: 9781624120695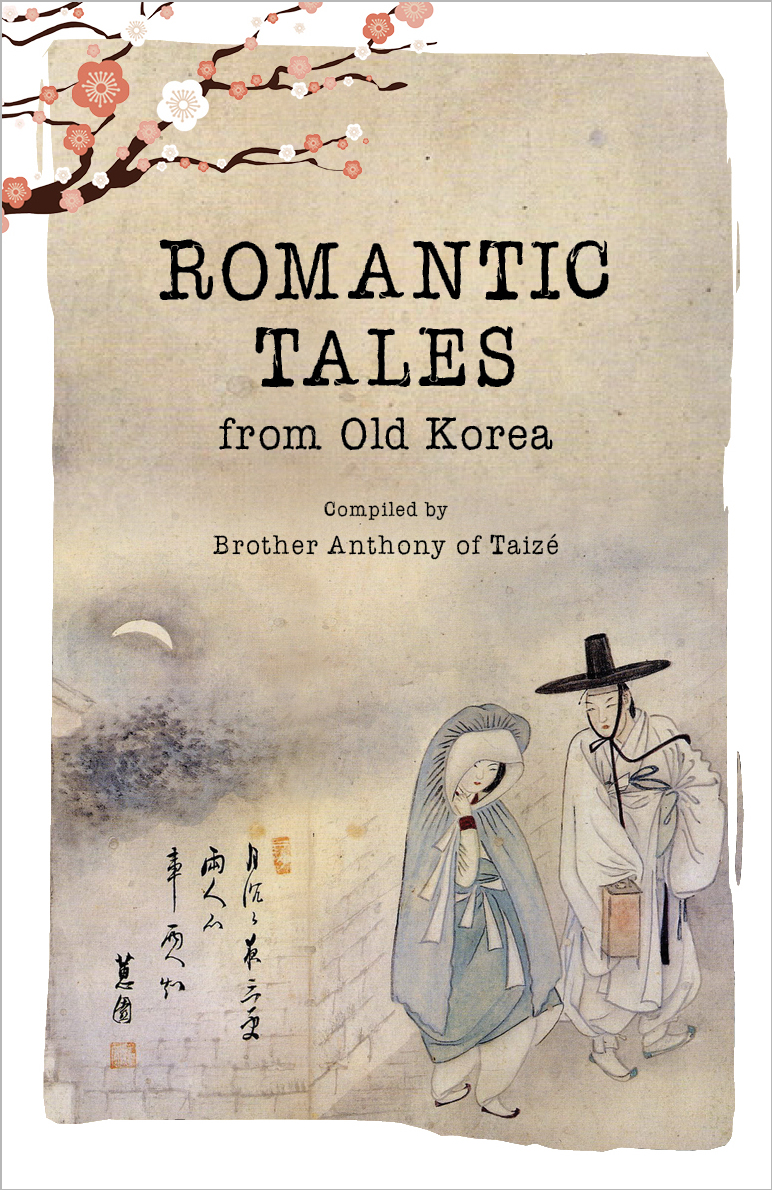 Old Korean love stories, 3 short ones translated by James S. Gale and 2 longer ones originally published in French in the 1890s by or in collaboration with Hong Jong-U. The first is the story of Chunhyang, the second a version of the tale of Sim Cheong. Order from Seoul Selection or the RASKB.

---
Published May 2013

Eerie Tales from Old Korea
Selected by Brother Anthony of Taizé
Seoul Selection
ISBN: 9781624120022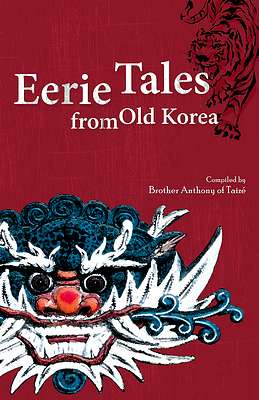 Delightful old stories translated by Homer B. Hulbert and James S. Gale over 100 years ago and republished to mark the 150th anniversary of their births. Order from Seoul Selection or the RASKB.

---
Published May 2007

The Korean Way of Tea : An Introductory Guide
by Brother Anthony of Taize and Hong Kyeong-Hee
Seoul Selection
ISBN: 9788991913172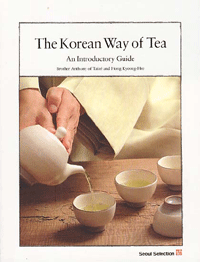 This book is an expansion of the contents of my online tea pages, with a lot of photos. It can be obtained from Seoul Selection, the publishers. See a very kind review of it by Lauren Deutsch in Kyoto Journal.

---
Published June 2010

Korean Tea Classics by Hanjae Yi Mok and the Venerable Cho-ui
by Brother Anthony of Taizé, Hong Keong-Hee, Steven D. Owyoung
Seoul Selection
ISBN: 9788991913660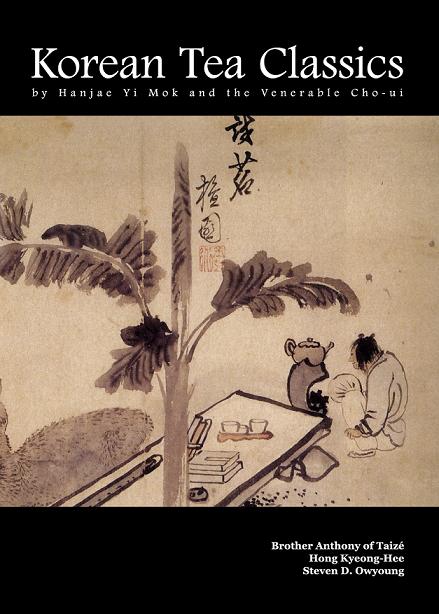 This richly illustrated book contains the Chinese text and translations of 3 fundamental texts of Korean Tea culture: ChaBu, Rhapsody to Tea by Hanjae Yi Mok; ChaSinJeon, A Chronicle of the Spirit of Tea and DongChaSong, Hymn in Praise of Korean Tea by the Venerable Cho-ui. It can be purchased online from the publishers, Seoul Selection.

---
Published June 2011

Discovering Korea at the Start of the Twentieth Century:
Articles from the early volumes of the Transactions of the Royal Asiatic Society Korea Branch. Edited by Brother Anthony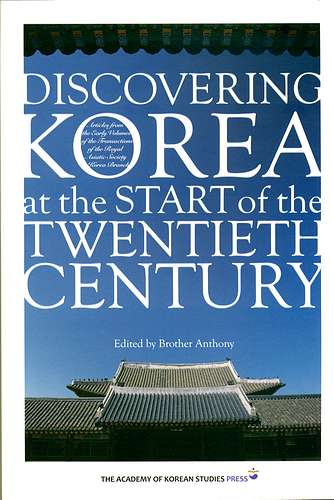 (The Academy of Korean Studies Press. US$28 or Kwon 25,000 ) ISBN 978-89-7105-794-0-93910 See TOC
The first volume of the RASKB's journal Transactions is dated 1900 and the papers selected for this volume are taken from Volumes 1 through 8 (1917), there having been a hiatus in the Society's activities 1903-1911. The Preface traces the origins of the RASKB in the context of the events of the period and identifies the authors of the papers reprinted.


---
Books from Taizé translated from French by Brother Anthony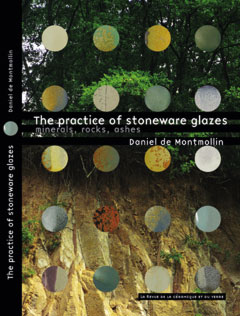 1. The Practice of Stoneware Glazes: minerals, rocks, ashes. By Daniel de Montmollin. Paris: La Revue de la Ceramique et du Verre. 2005.

This is a practical guide for the working stoneware potter interested in experimenting to develop glazes, with or without the use of vegetable ash. It is based on 50 years of experience in the pottery workshop at Taize and the French edition has long been a classic for potters in the French-speaking world.


This book is a combination of the translations I made of 2 books, Pratique des émaux de grès (1987) and Pratique des émaux de cendres (1997). It was published in 2005 in English as a single volume, which it seems is still available from the publishers.

Recently, the two volumes have also been published as a single volume in French in a new edition (revised and enlarged by the potter Patrick Buté): Pratique des émaux de grès. Minéraux et cendres végétales. An online English-language summary of the book offers some indication of the level of scientific knowledge expected. The multiple diagrams of melting points given in the book will be important for the serious user.

I have prepared PDF files of my original English translations of both volumes (without the diagrams) for any wishing to have a general idea of the contents:
The Practice of Stoneware Glazes The Practice of Ash Glazes

A series of photos of pots by the author is available in my pages. An introduction to him and his work can be found on the index page for A Secret Shared (below).


---

Other online books translated from French by Brother Anthony

Daniel de Montmollin. A Secret Shared.
An essay with poems, meditating on the potter's craft. The author worked as a stoneware potter for almost 70 years.

Daniel de Montmollin. By Water and Fire.
A series of fables and poetic meditations inspired by the author's life as a stoneware potter.


Daniel de Montmollin. Potter's Seconds

Brief poems for each of the four seasons


Pierre Etienne. Landscapes with Angels, Poems from Taize

Some 100 poems translated from French. The poet, one of the senior brothers in the Community of Taize, published a variety of volumes of poetry during the 1960s, 70s and 80s and his work earned him the admiration of many.



Francois Varillon. A Suffering God.
A meditation on the possibility of faith in God in the face of the reality of suffering. The author was a French Jesuit who died some years ago. Translated from the French by Brother Anthony.
---

The Psalms Online

Selected psalms, arranged for singing and meditation by Brother Anthony of Taizé

Part I (Psalms 1 - 50) Part II (Psalms 53 - 117) Part III (Psalms 118 - 150)

These versions, designed to be sung to the music of Fr. Gelineau, were first made some 40 years ago and published in England by a now extinct press.