The Diamond Mountains, Mount Geumgang, 금강산, 金剛山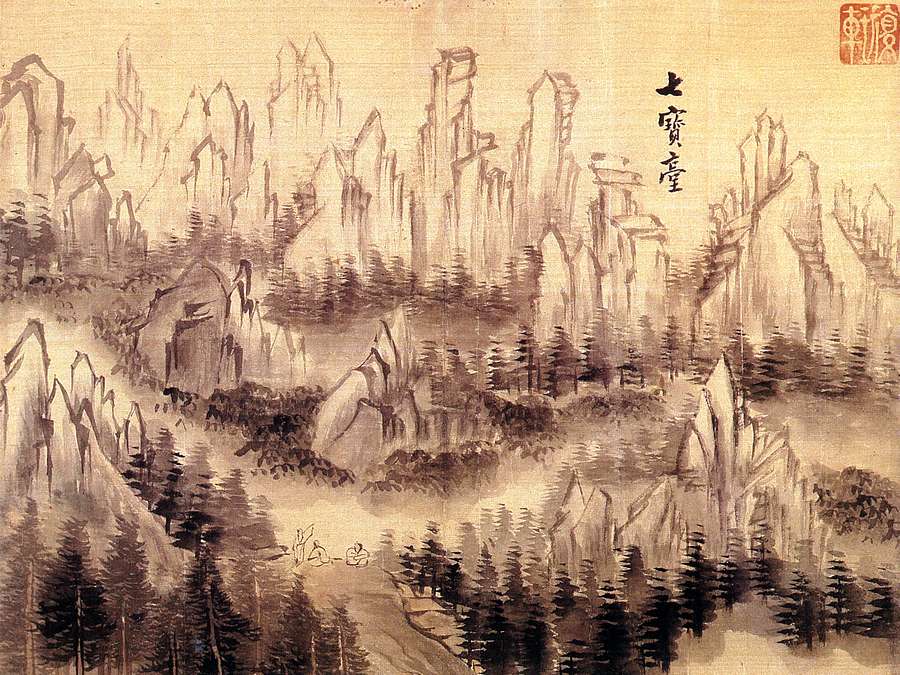 김응환 金應煥 (1742∼1789)
---
Early western visitors to the Diamond Mountains

The first extensive English-language account of a visit to the Diamond Mountains is that included by the Rt. Hon. George Curzon in his Problems of the Far East (1894). He made his visit in 1892. Decades later he rewrote his account for publication with many (mostly unrelated) photographs in the October 1924 volume of the National Geographic Magazine.

Only two years later, in 1894, soon after her arrival in Korea, Isabella Bird Bishop visited the Diamond Mountains and published a far more sympathetic account in her monumental Korea and her Neighbours (1897/8).

In 1917, the missionary James Scarth Gale, with his wife and son, spent a month in September / October exploring the Diamond Mountains, The general account he published in Volume 13 of the RASKB Transactions (1922) together with a very detailed diary, is remarkable for including his translations of detailed Korean accounts of visits to the same temples in 1489 and 1603 and of a laborious climb to the highest summit, Piro-bong, in 1865.

In 1923, Bishop Trollope and Fr. Charles Hunt visited Seorak-san, passing through a small part of the Diamond Mountains, and an account of their journey prepared by Fr. Hunt appeared much later, after Bishop Trollope's death in 1930, in Volume 24 (1935) of the Transactions of the Royal Asiatic Society Korea Branch.

In 1925, Norbert Weber, Abbot of St Ottilien Monastery in Germany, visited the Benedictine mission near Wonsan and made a visit to the Diamond Mountains. In addition to publishing a book (in German) about his visit, he made a remarkable silent movie recording his Korean experiences, including a sequence filmed in Seok-wang-sa and Jangan-sa temples. This film is visible in full (nearly 2 hours) without sound or commentary through Youtube. Extracts with a commentary are available through a Korean site or on Youtube. The Korean KBS television made an hour-long documentary (in Korean) using the film some years ago. The pictures of the temple are confusing, since the old German title calls it So-kwan-sa and the Korean says it is Jangan-sa, and the photos in the present page show that Weber has combined images from both. The 4 Heavenly Kings are in Seok-wang-sa while the hall with the arhats is in Jangan-sa.

---
Old photos of temples in the Diamond Mountains from various Internet sources

The temples for which the Diamond Mountains were once celebrated were virtually all destroyed or badly damaged during the Korean War. With one exception they or their sites are now located in North Korea and are inaccessible to most people. No Internet site in English or Korean gives a good general overview so this collection of photos found in many different sites has been made. To make the page easier to survey, the series of detailed photos of the main temples are on a separate page, linked to the name of the temple in the listing below.

In addition, I have created another page to list a few major temples in other parts of North Korea which survived the War or have been restored. Additional photos of many of those temples can be seen collected here.

---
The National Museum of Korea has recently (2014) published a new illustrated book, Buddhist Art of North Korea: Documentation in Gelatin Dry Plates, which can be downloaded freely. It contains a selection made from the 38,000 Japanese photographic plates in the National Museum's collections, which were perhaps the source of all the photos found in the 15 volumes of the Japanese 朝鮮古蹟圖報 Joseon gojeok dobo published between 1915 and1935. Certainly many of the photos found in Volume 12 are identical with those in the Museum's book.

---

Individual temples and hermitages once visible in the Diamond Mountains

---

Seog-wang-sa 釋王寺

Seog-wang-sa is actually closer to Wonsan but was often visited on the way to Geumgang-san (Diamond Mountains)

It was founded in the later 14th century in the context of the rise to power of Yi Seong-gye, founder of the Joseon Dynasty and it benefited from that association throughout the Joseon period. Its name (Foundation king) reflects that origin. See also: Wikipedia in English or Daum Encyclopedia in Korean.

Volume 6 (click here for access to a full Index or the pdf file) of the Japanese 朝鮮古蹟圖報 Joseon gojeok dobo published in 1918 includes a few pictures of Eungjin-jeon 應眞殿 in Seokwang-sa (in pdf format) with the suggestion that this building dated from Goryeo.

Volume 12 (a very large pdf file or go here for full thumbnail Index) of the Japanese 朝鮮古蹟圖報 Joseon gojeok dobo published 1932 includes a few pictures of Seokwang-sa (in pdf format)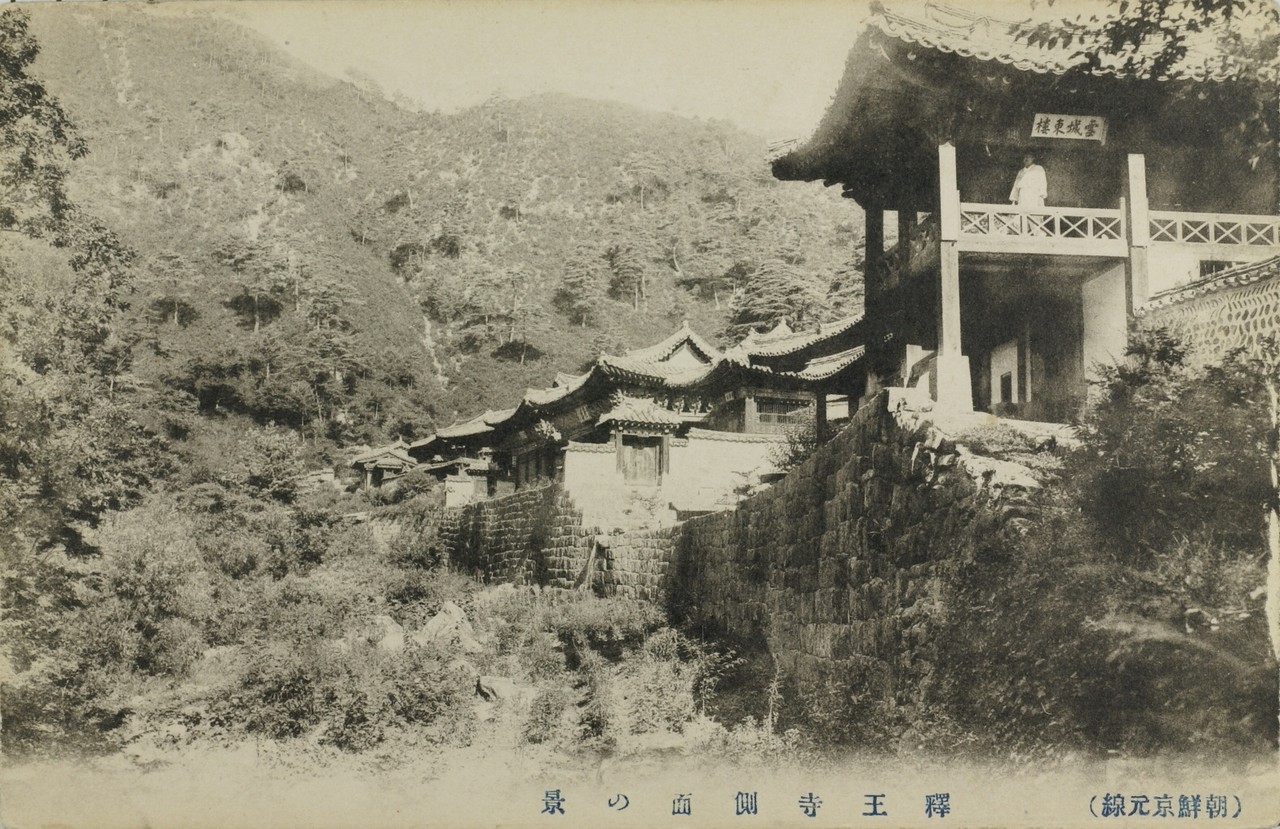 Seog-wang-sa

---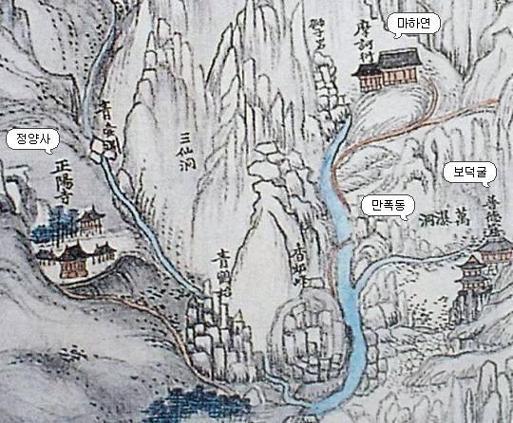 An old map with labels indicating Jangan-sa to the left, Mahayeon top right, Bodeokgul on the right.

---

Jang-an-sa 長安寺 (This temple also has a second page with many detailed photos, mostly of the main hall, mainly taken in 1941)

Jangan temple was founded in the 6th century. There is no English Wikipedia entry for Jangan-sa. See Korean Wikipedia.

Volume 12 of the Japanese 朝鮮古蹟圖報 Joseon gojeok dobo published 1932 includes a few pictures of Jangan-sa




Jang-an-sa


---

Yujeom-sa 楡 岾寺

Yujom temple was founded in the 6th century. See: Wikipedia (short)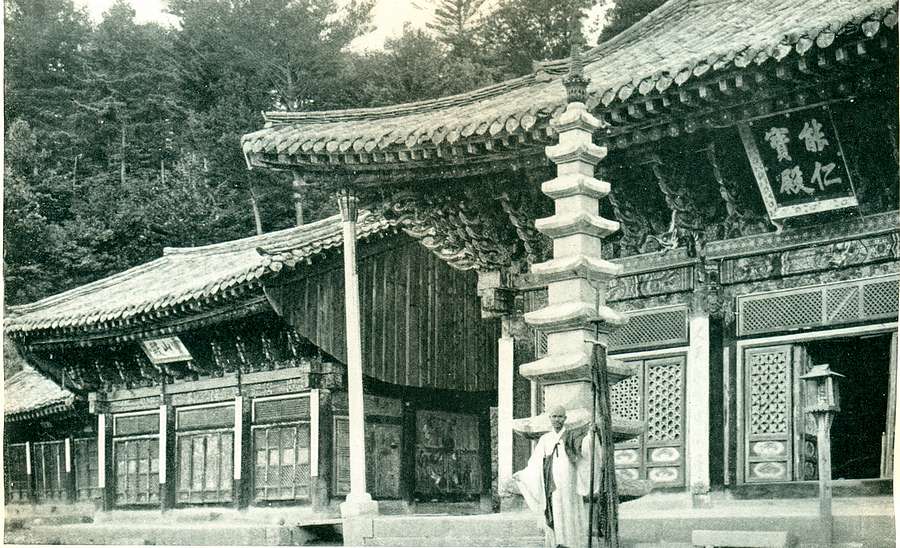 Yujeom-sa photo by George Curzon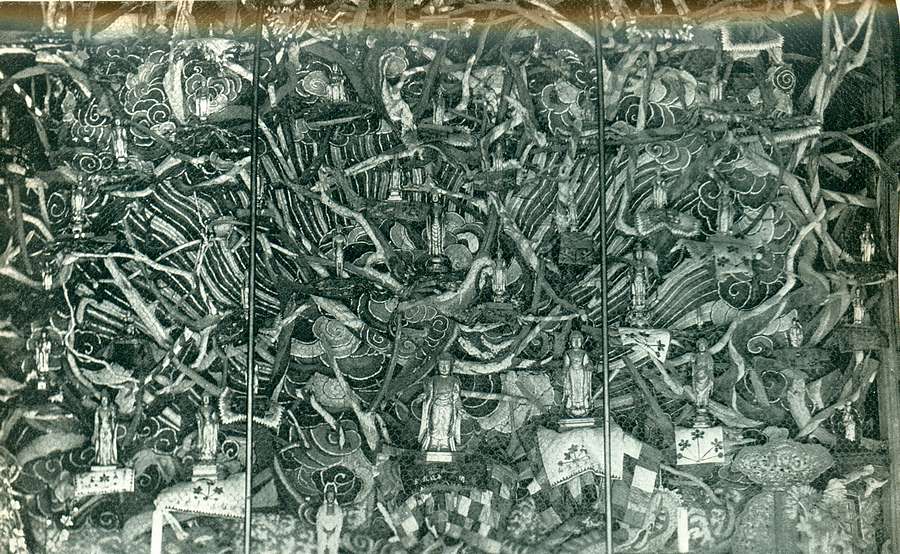 Inside the main hall of Yujeom-sa, Neunginbo-jeon 能仁寶殿, was a reredos depicting tree-roots bearing 53 Buddhas, photo by Curzon 1892

A separate page contains about 100 photos of 51 of the 53 Buddhas, mostly taken in 1935, many being viewed from all sides.

Click here for a pdf file of 44 of the Buddhas from Volume 5 of the Japanese 朝鮮古蹟圖報 Joseon gojeok dobo published in 1917.

---

Singye-sa 神溪寺

Singye temple was founded in 519. See: Wikipedia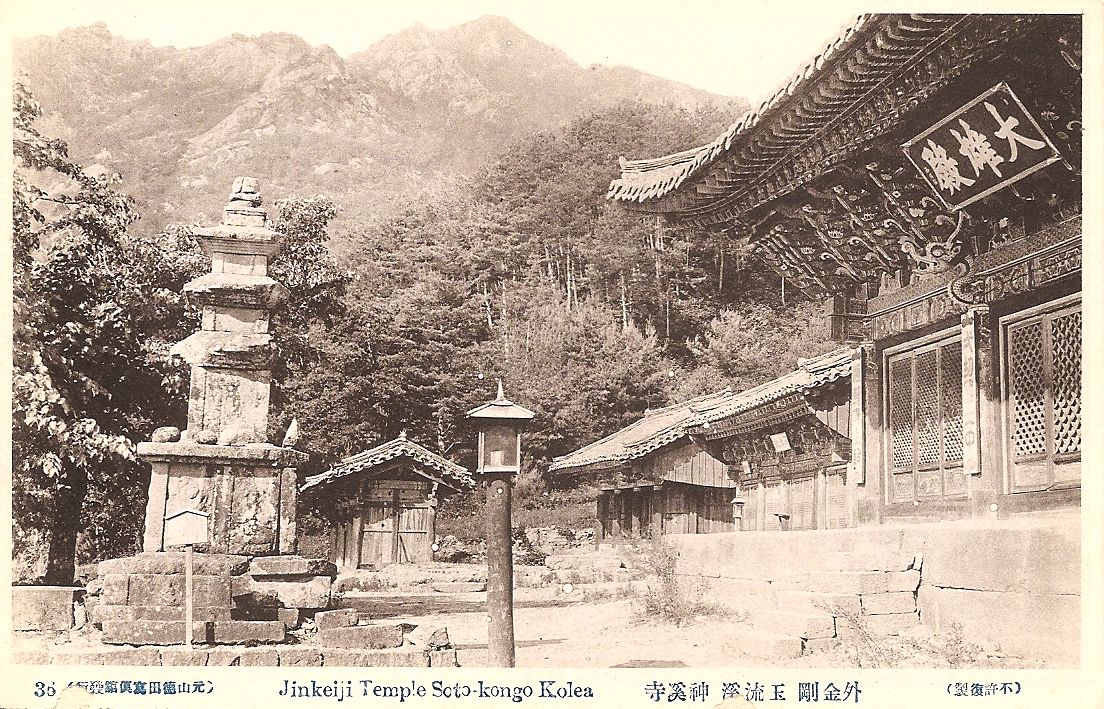 Singye-sa before destruction. It has recently been rebuilt . . . .


---

Jeongyang-sa 正陽寺

Jeongyang-sa temple, close to Pyohun-sa, was originally built by Goamreuk in the first of year of King Munmu, 661, in the Paekje era then rebuilt by Wonhyo.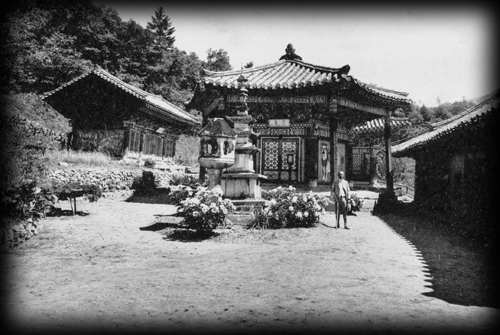 Jeongyang-sa in 1925



---

Pyohun-sa 表 訓寺

Pyohunsa was founded in 670. See: Wikipedia
Volume 12 of the Japanese 朝鮮古蹟圖報 Joseon gojeok dobo published 1932 includes a few photos of Pyohun-sa.(in pdf format)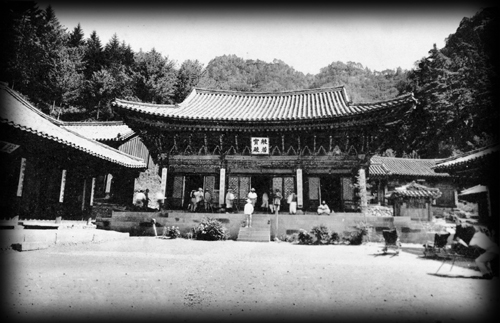 Pyohun-sa before the war


---

Mahayeon 摩 訶衍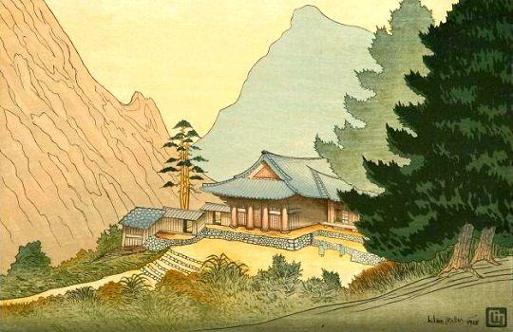 Lillian Miller: Mahayeon-sa


---
Bodeok-gul 普德窟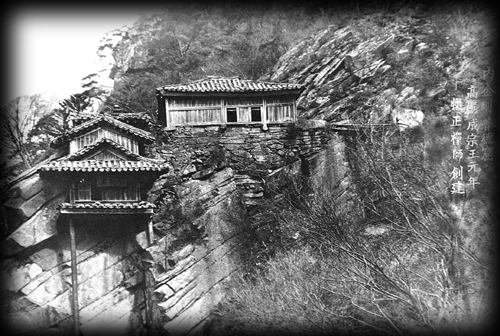 Bodeok-gul (-am) once upon a time


---
Songrim-sa 松林寺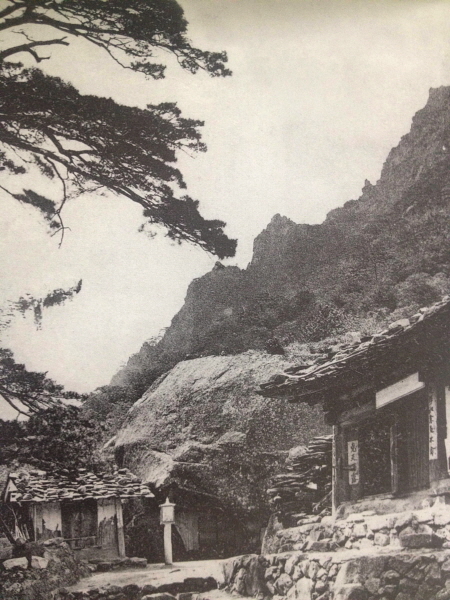 Songrim-sa in 1930


---
Jijang-am 地藏庵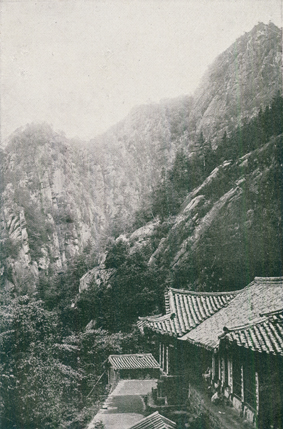 Jijang-am (地藏庵) located above Jang-an-sa


---
Manhoe-am 萬恢庵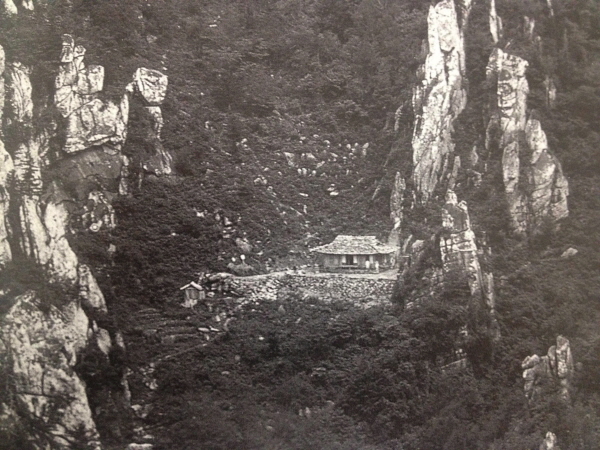 Manhoe-am 1 km above Mahayeon


---
Yeongwon-am 靈源庵




Yeongwon-am where Manhae and Seoku practiced together


---
Jungnae-won 中內院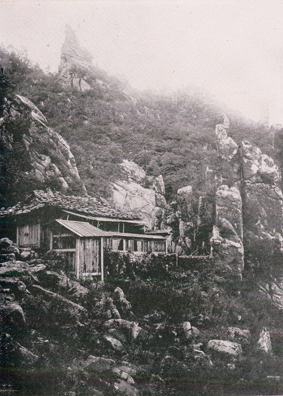 Jungnae-won, the highest hermitage of all.


---

Dosol-am 兜率庵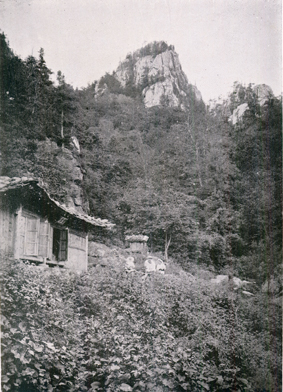 Dosol-am fell into ruins in the 1920s.

---
Baekhwa-am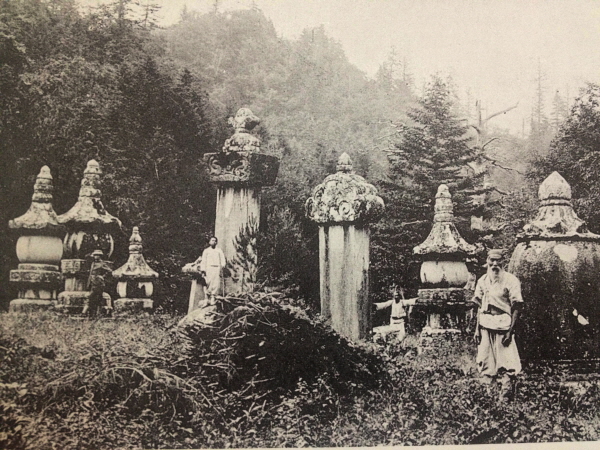 The Budo urns of Baekhwa-am. The hermitage itself burned down in 1914.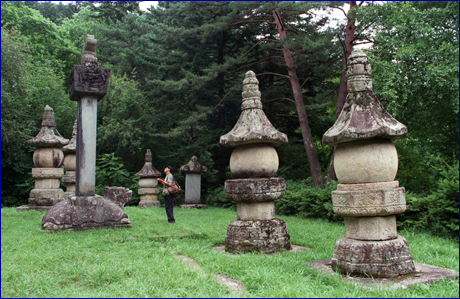 The urns today

---
Geumjang-am

The hermitage / temple that once stood here vanished long ago and nothing but the name is recorded, with the site being marked by this lion pagoda that looks like a miniature version of the pagoda + lantern in Hwaeom-sa, in Jiri-san. The figure of a monk with a lantern on his head has been destroyed, perhaps in recent years, according to Dongguk University, which dates the photo of the still complete group to 1998 (which seems rather unlikely, it looks like a much older photo). Now only the body of the lantern seems to be left.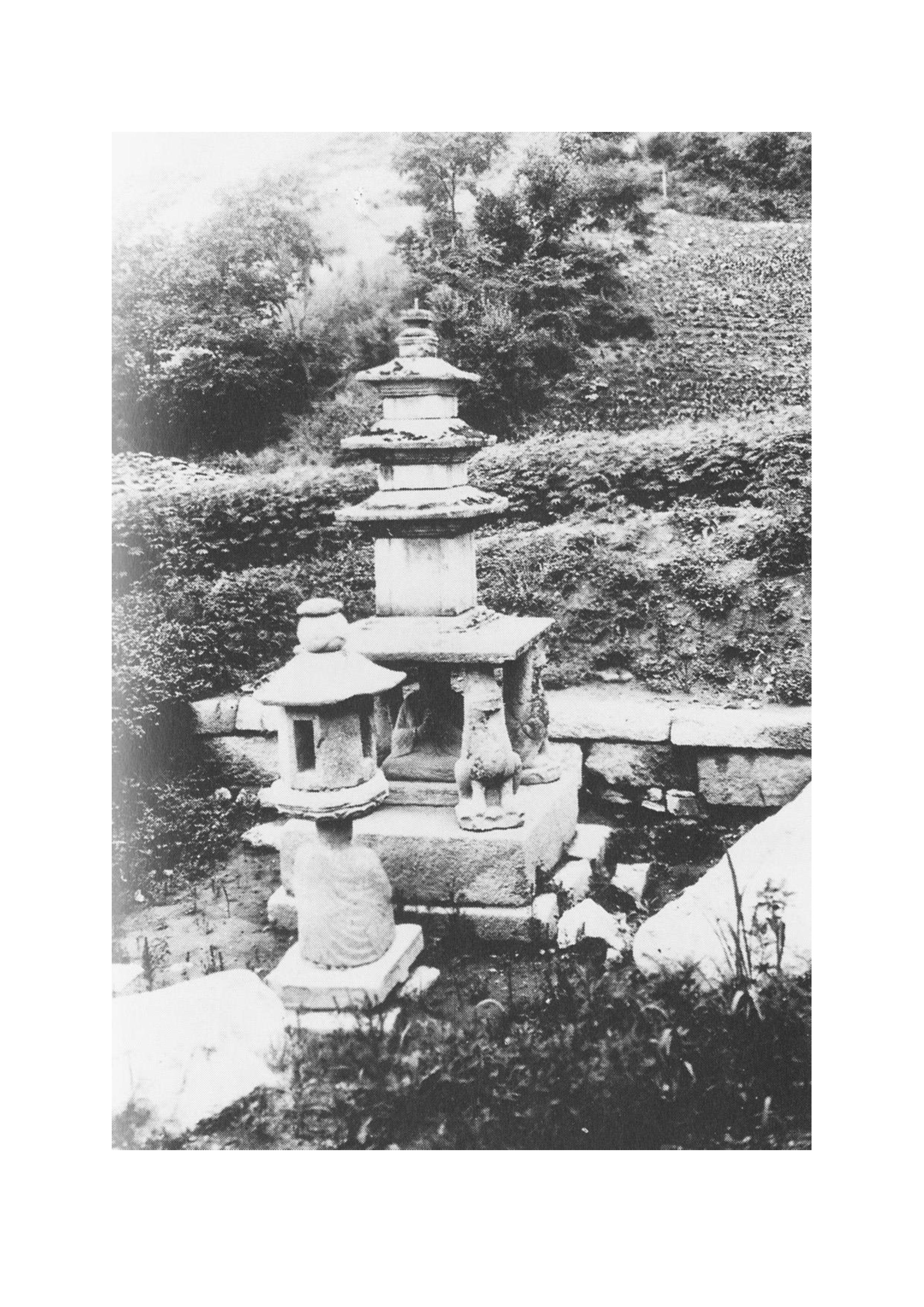 ---

Bo-gwang-am (普光庵)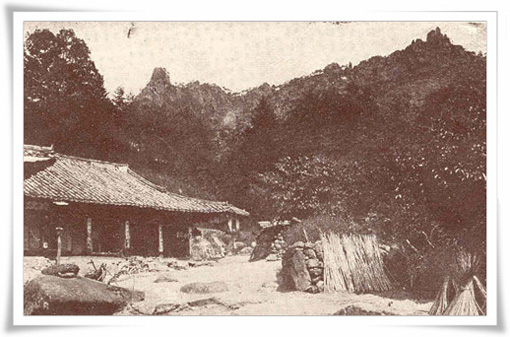 Bogwang-am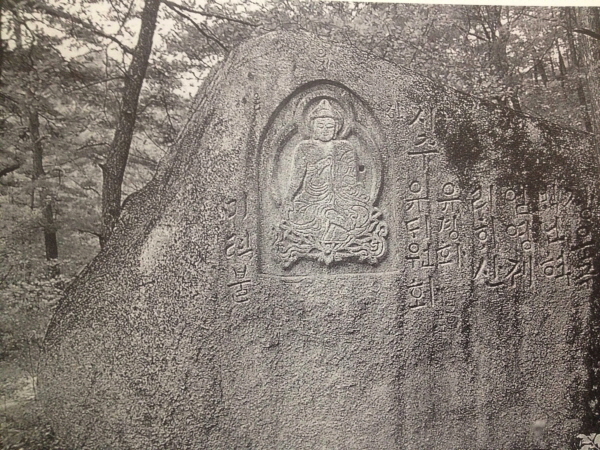 Buddha carving near Bogwan-am


---
Samburam 三佛岩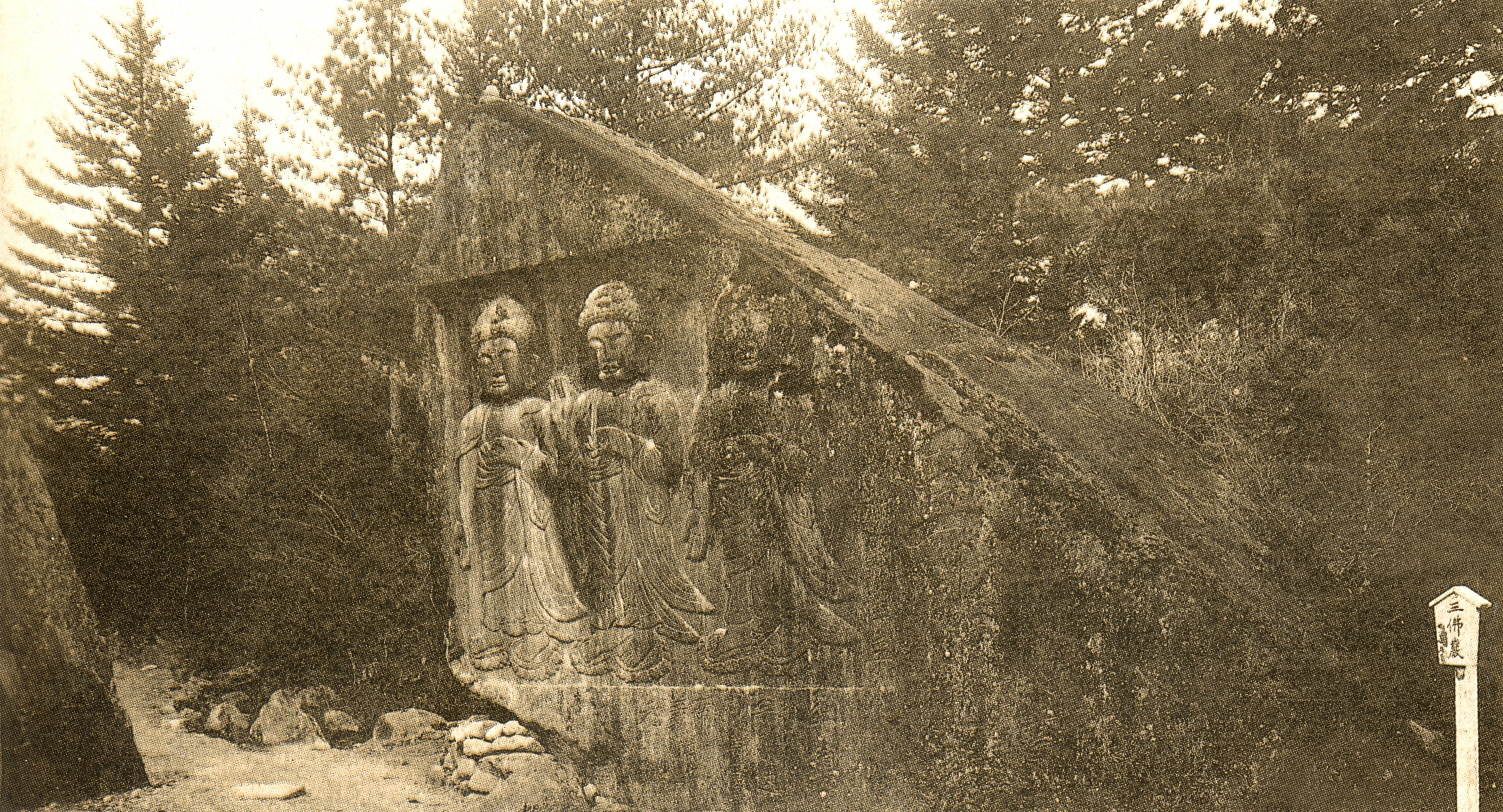 ---
Myogilsang (妙吉祥)


---

Geonbong-sa 乾鳳寺

This temple alone is now located south of the DMZ, in South Korea. It was the scene of intense battles during the Korean War, which left nothing standing of the immense complex that once stood here. A few portions have been rebuilt.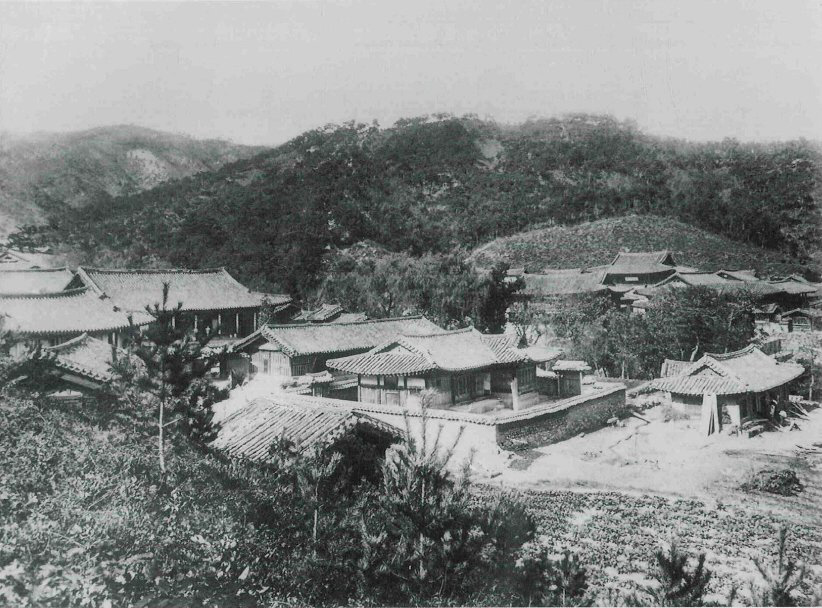 A 1912 view


---

Other hermitages with no photos as yet

장경암 Janggyeong-am (長慶庵) · 관음암 Gwaneum-am ( 觀音庵 ) · 안양암 Anyang-am ( 安養庵 )

There is no knowing which temple this Triad was in.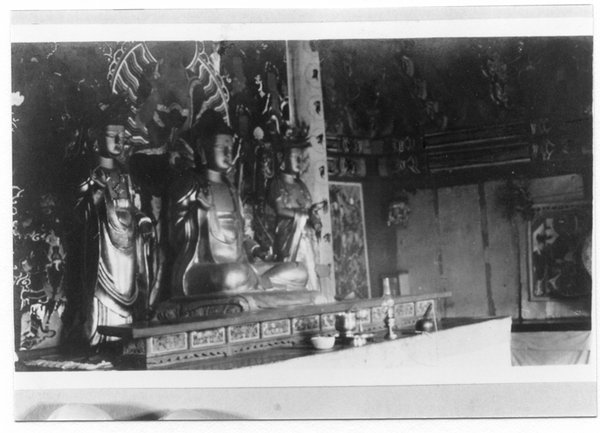 ---
If you want to see a very large number of excellent photos (mostly) from North Korea in recent years go to https://www.flickr.com/photos/kernbeisser/page1/ and keep clicking, there are 33 pages in all