Yujeom-sa 楡 岾寺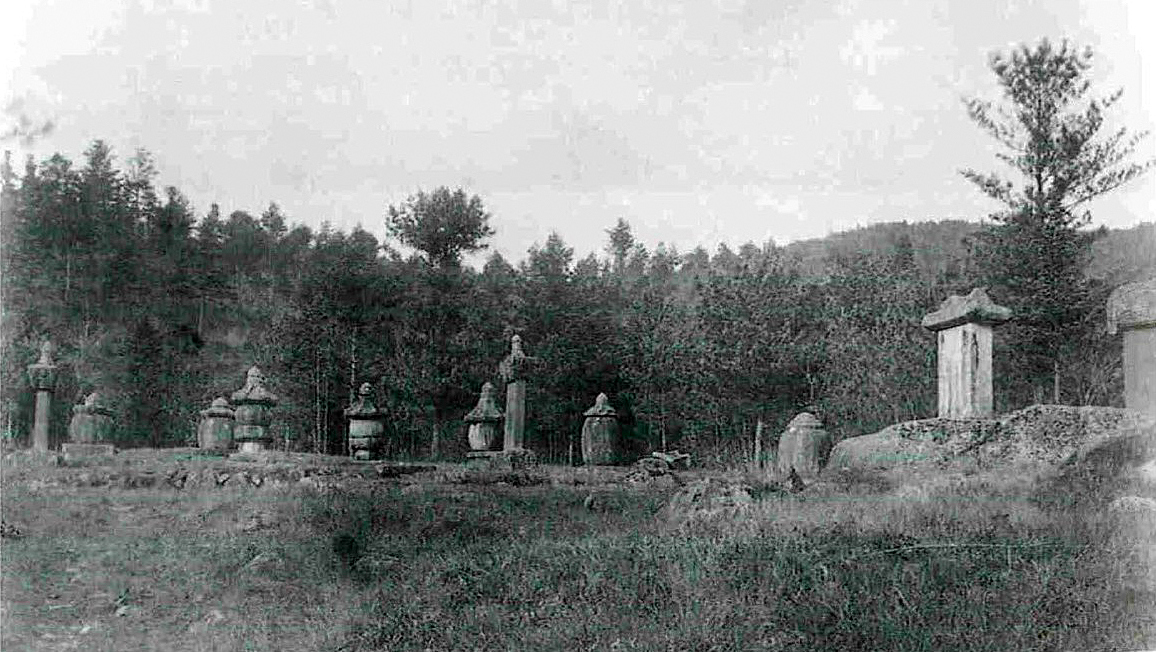 Urns at Yujeom-sa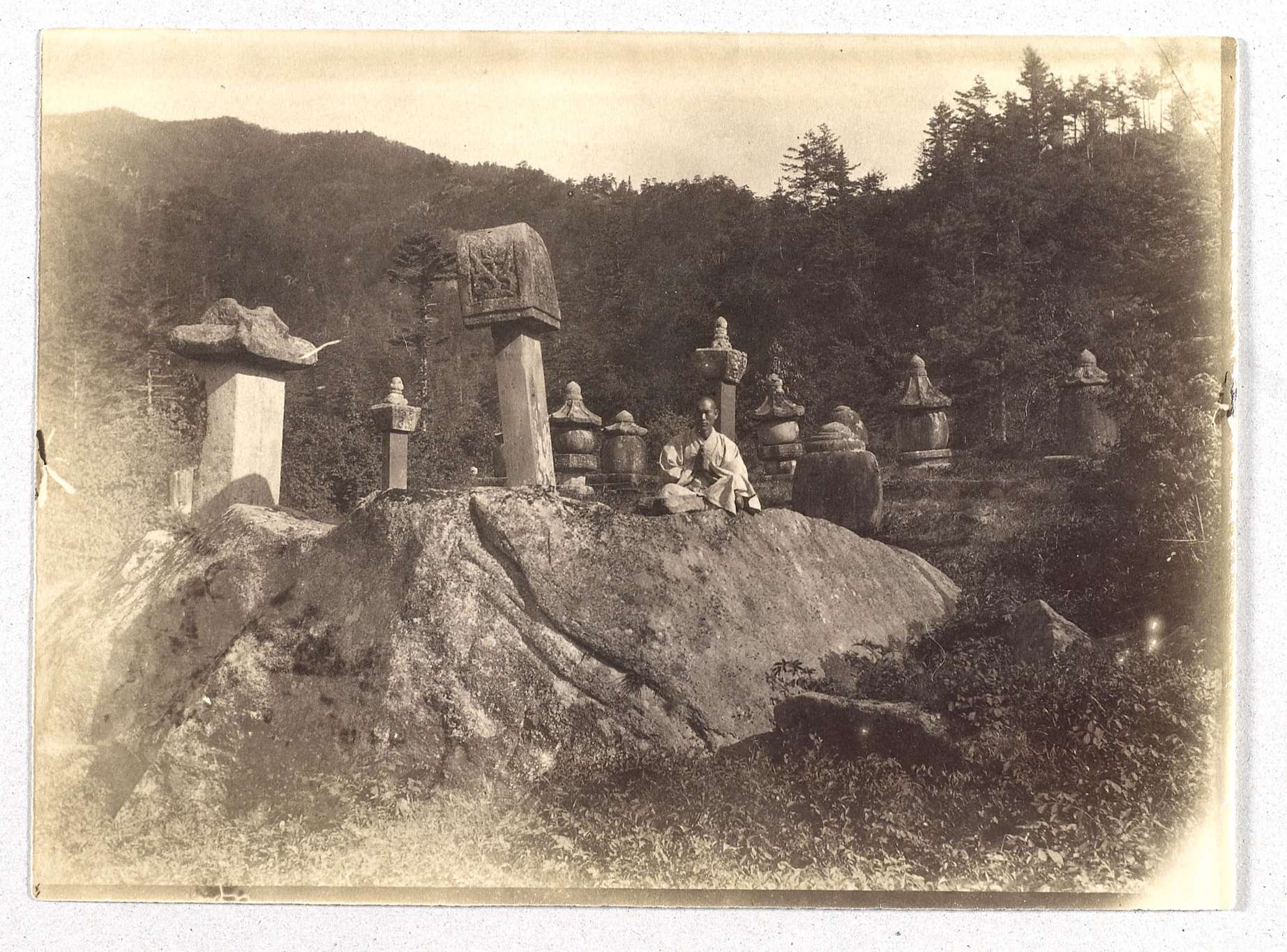 Yujeom-sa urns with monk, photo by Isabella Bird Bishop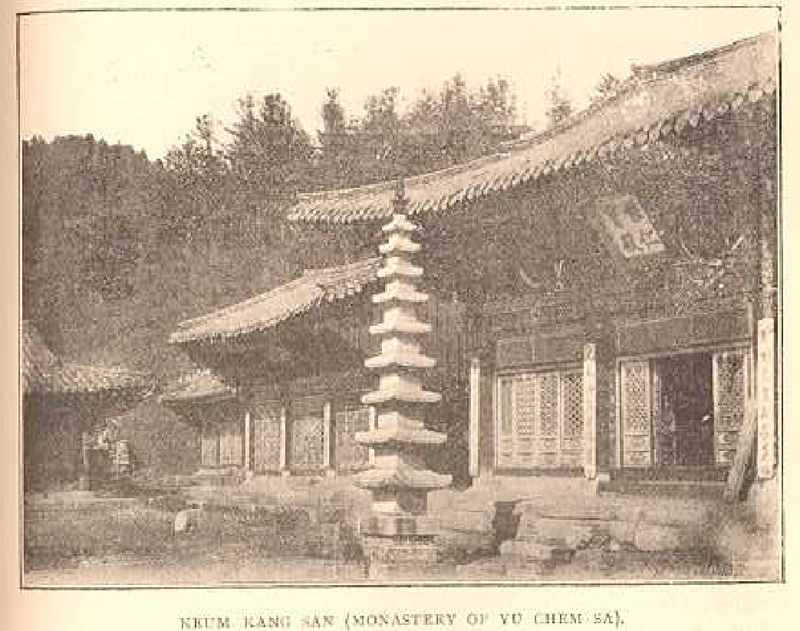 Yujeom-sa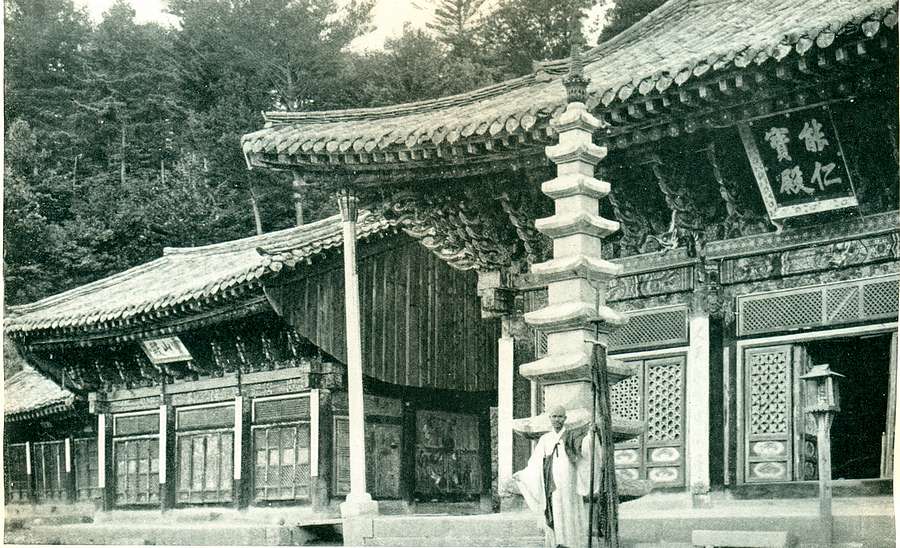 Yujeom-sa Neunginbo-jeon photo by Curzon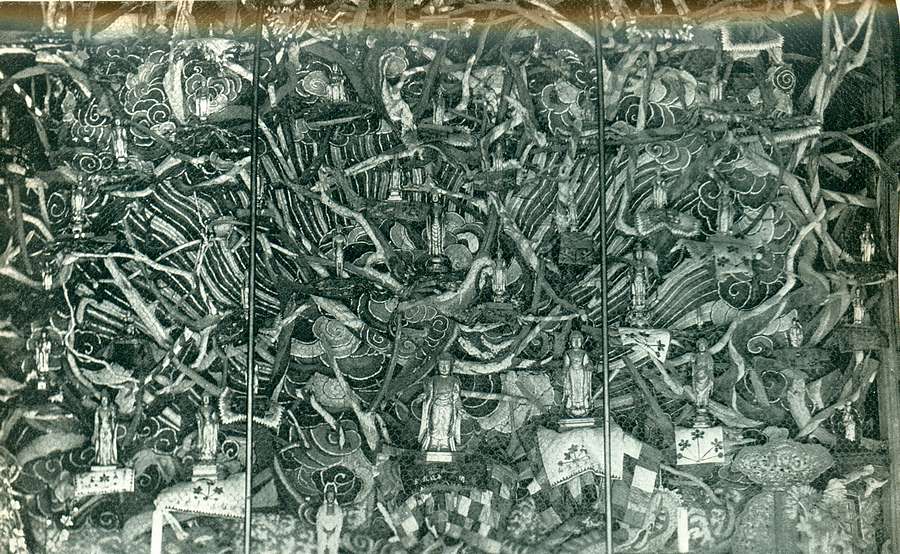 Altar inside the main hall of Yujeom-sa, Neunginbo-jeon 能仁寶殿, tree-roots bearing 53 Buddhas, photo by George Curzon 1892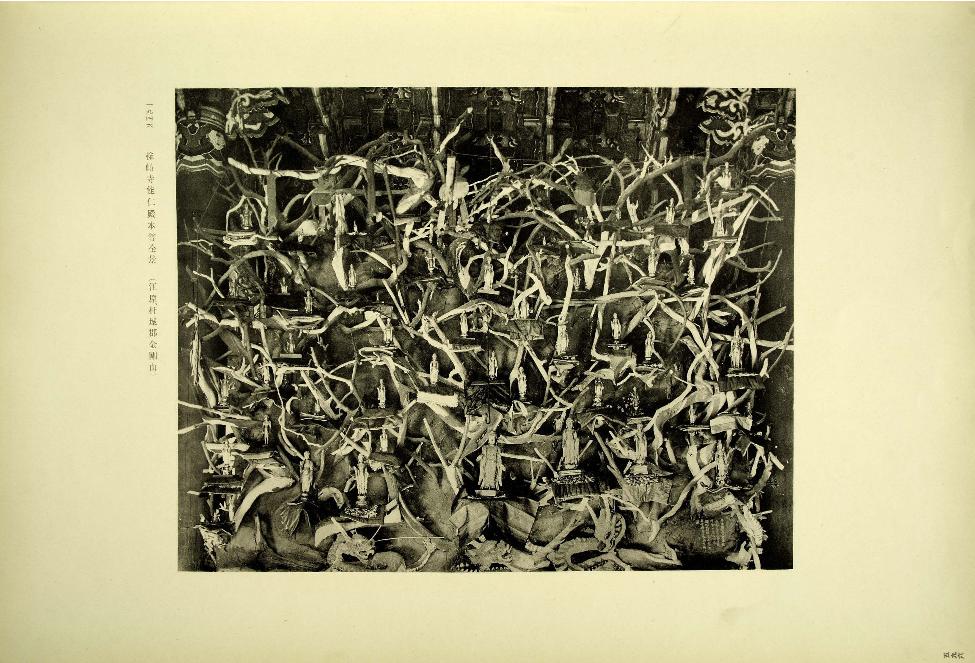 Photo from Volume 5 of the Japanese 朝鮮古蹟圖報 Joseon gojeok dobo published in 1917. Click on the photo for a full-sized image. Click here for a pdf file of 44 of the Buddhas from the same source.
Click here for a page with photos of 51 of the Buddhas from an unknown source, many also seen from side and back.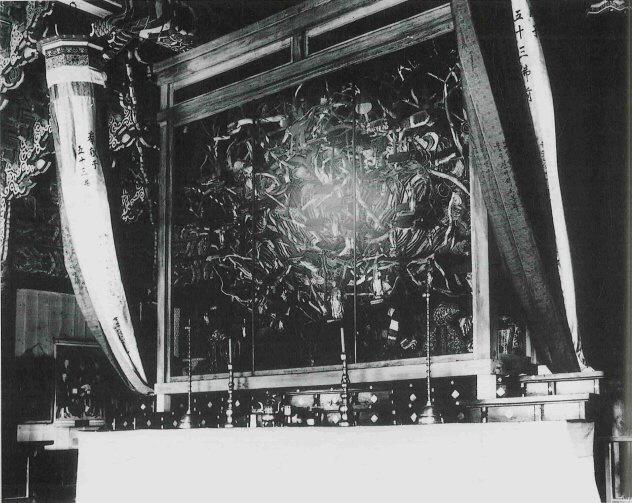 The main altar in 1929, by then protected behind glass.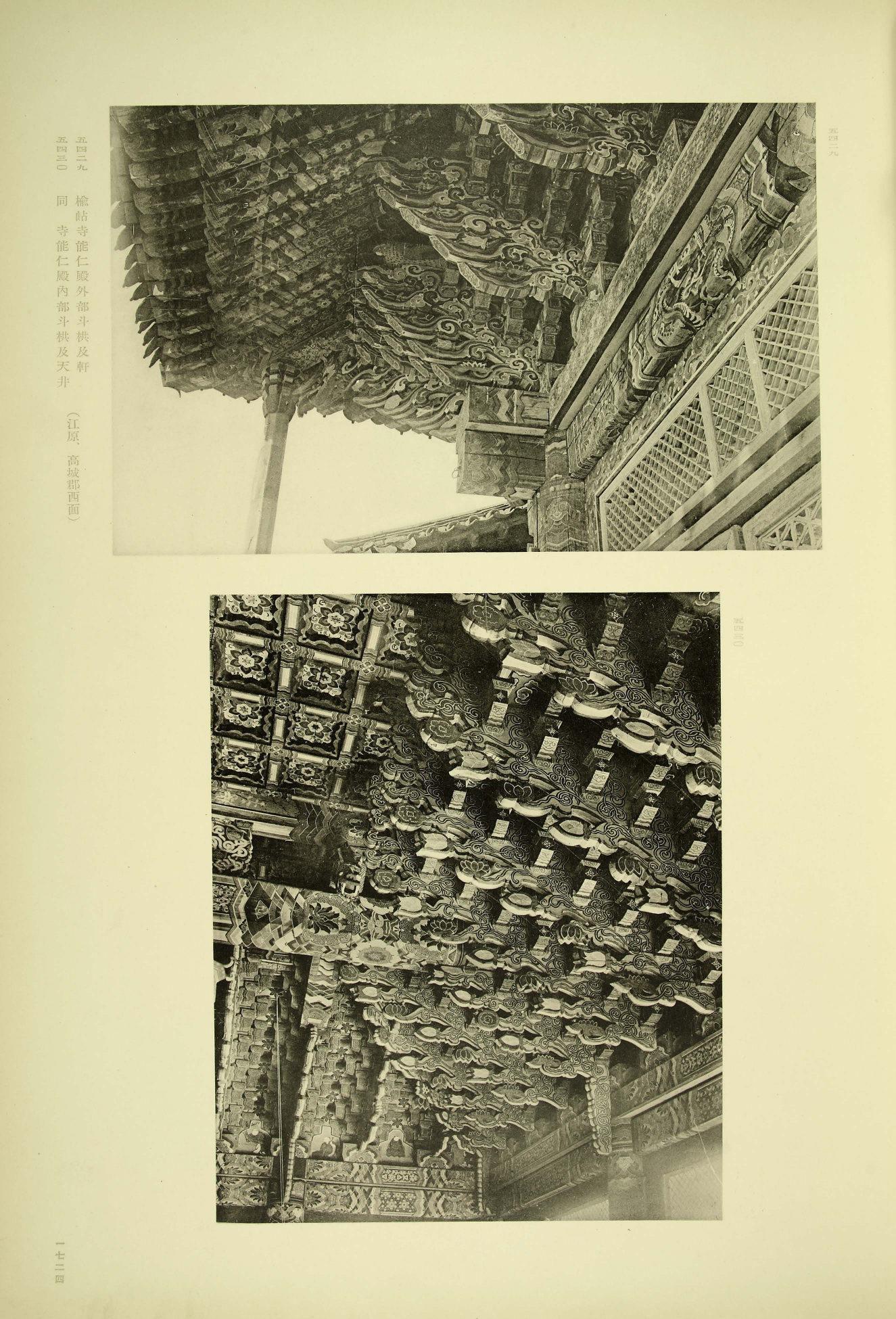 Eaves and ceiling from Joseon gojeok dobo (1932 )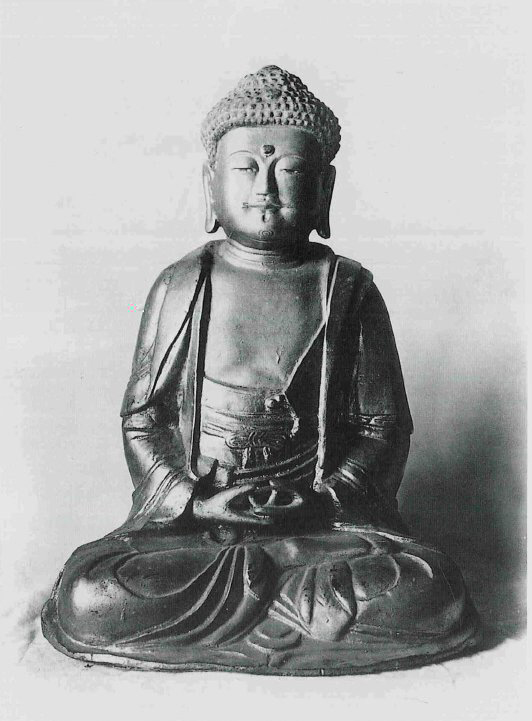 The Buddha statue in the Neunginbo-jeon in 1912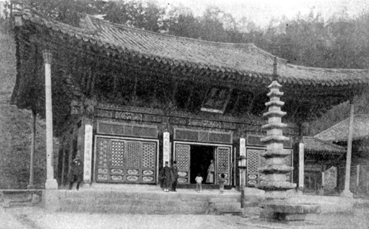 Yujeom-sa main hall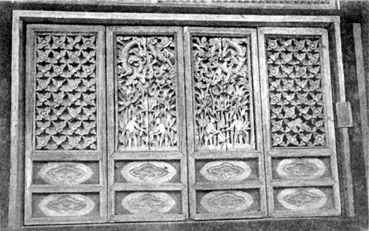 Yujeom-sa main hall central doors.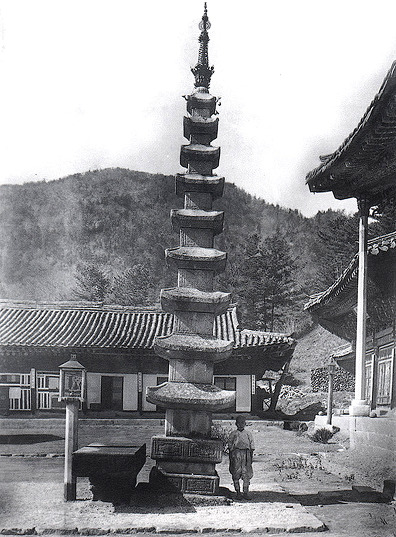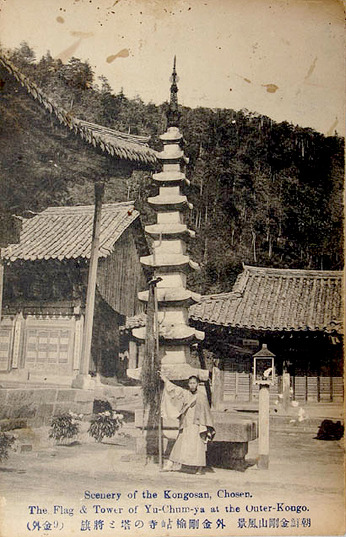 The Pagoda from other angles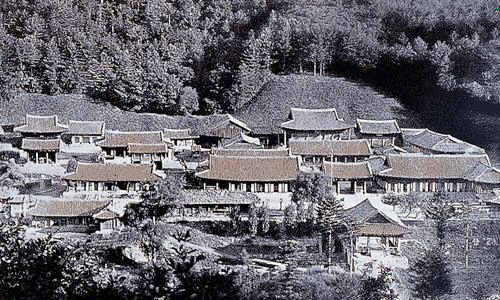 Yujeom-sa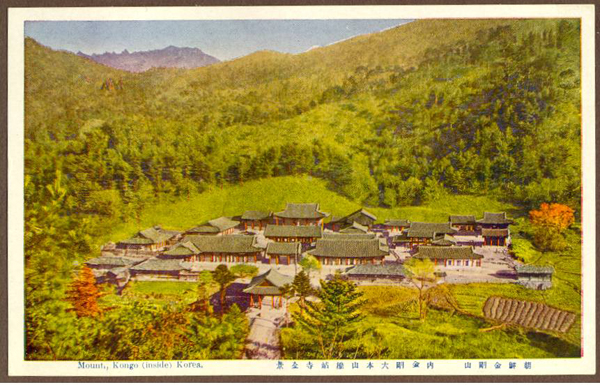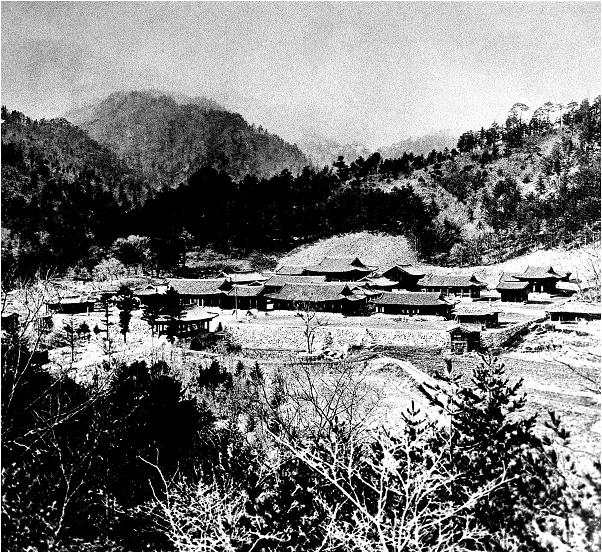 Yujeom-sa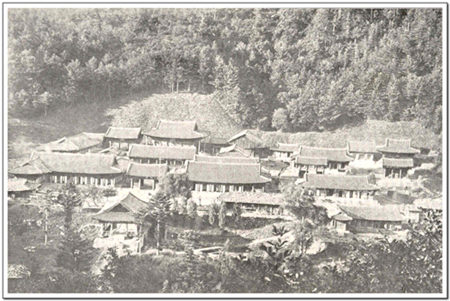 Yujeom-sa 1930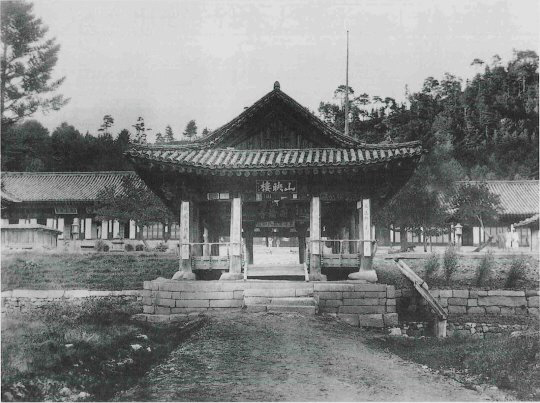 Yujeom-sa entrance porch in 1919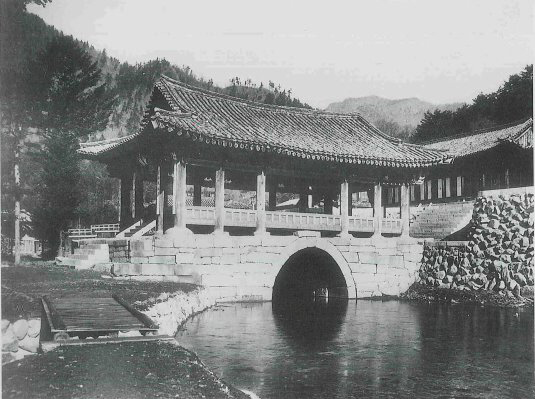 Yujeom-sa bridge in 1928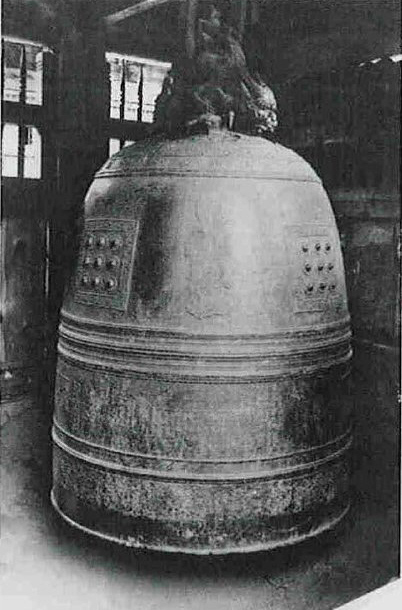 The great bell, dated Ongjeong 7 year (1729)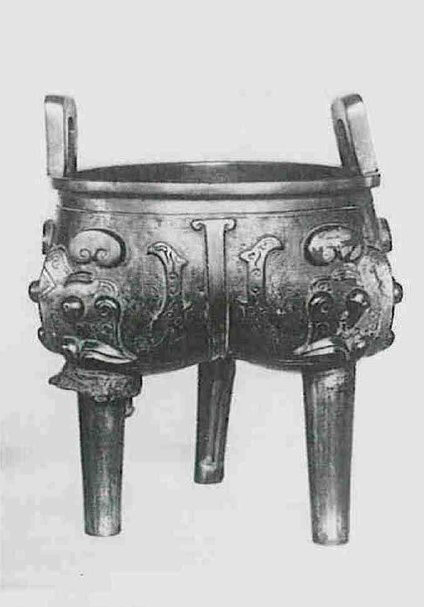 Bronze tripod caldron preserved in the temple