---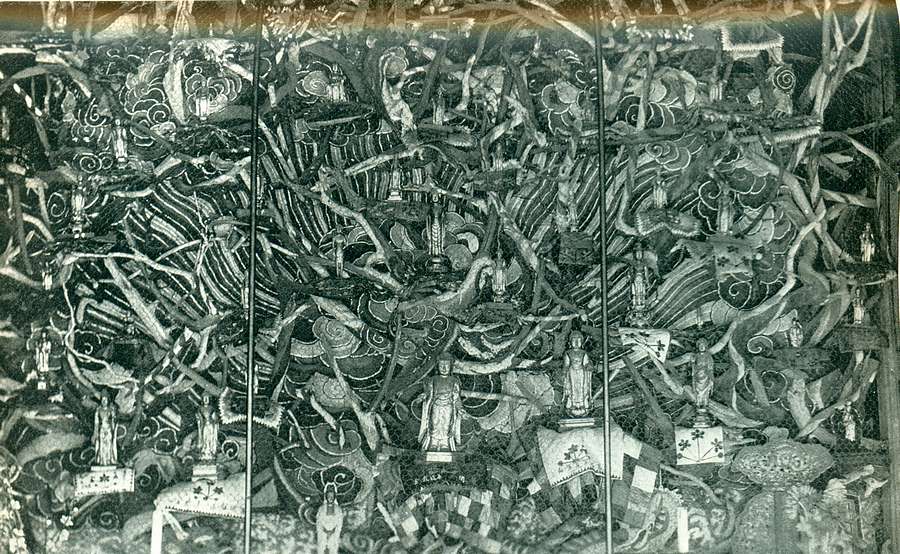 These photos are mostly labeled as having been taken in 1935, with a few dated from 1919 ,
although there is no explanation for the varying quality of the photography, or why 8 have been photographed in pairs without side or back views.

They have been recovered from a huge Korean archive of out-of-copyright images, starting on page 10 of the link.

I am assuming that they are the statues that were in the above reredos in Yujeom-sa since they are announced in that site as being photos of "the 53 buddhas" although in fact there seem to be only 51 statues represented! Now Charles Hunt wrote in 1934 that there were only 42 in 1923!

There is no indication of the title of the (Japanese?) book from which these these photos came.

They have been arranged here so that all the images of each statue are together, unlike in the source.