Last update: August 30, 2004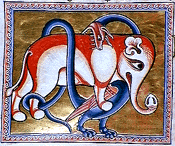 General Resources
General humanities resources; libraries; international literary textual resources; lists of publishers and bookstores ...

---
General Listings (all humanities disciplines)

If you are looking for sites in any area of the Humanities, perhaps begin with INFOMINE

The Andy Holt Virtual Library at the University of Tennessee-Martin contains very valuable lists of links to Humanities resources of many kinds. Especially useful is its list of Reference resources, (encyclopedias, dictionaries), as well as of museums and libraries and its guide to literary Periodicals (including other online guides to periodicals) for all the main European languages. Especially ueful, you can find here a full list of all the journals devoted to a single writer or character in anglophone literatures, and another of journals devoted to a single literary period or movement.

The HUMBUL Humanities Hub at Oxford University offers high quality (but limited) links to scholarly resources in European languages, history, literature and culture.

The Social Science Information Gateway (SOSIG) aims to provide a trusted source of selected, high quality Internet information for researchers and practitioners in the social sciences, business and law. It is part of the UK Resource Discovery Network as is HUMBUL.

For truly serious research in virtually any area, you should go to the Louisana State University's Webliography; then click to Humanities, for example. Or go directly to their exhaustive Literature section, for that speciality.

The WWW Virtual Library is a vast resource covering every kind of topic; in particular, its set of world-history-related resources at the University of Kansas is of great value.

The WESSWEB offers a selected catalogue of links to resources in every aspect of European Studies.

Voice of the Shuttle : Home Page by Alan Liu, University of California, Santa Barbara

Jack Lynch's On-Line Literary Resources: Index

European Studies resources on the Web are well listed by the University of Minnesota's Library Services.

The University of Florida's Smathers Libraries' subject specialists have created one of the most extensive listings of Internet Resources covering all academic disciplines.

Likewise the University of Kentucky, with a listing including all disciplines.

A variety of History Sourcebooks covering many periods and regions in world history can be found through the links on John Halsall's Internet Medieval Sourcebook main page.

Project Muse offers online access to the complete texts of articles in the most recent issues of many major journals, covering most disciplines.

Guide to Philosophy on the Internet offers access to immense resources, with a search engine.

Michael Hall has a list of links in Humanities Scholarship that is particularly strong in Humanities Computing links. Otherwise, it has much in common with Brother Anthony's lists of online Resources by period, to say nothing of his own various Resources.

Cyndi's List is the ultimate genealogical resource -- a categorized & cross-referenced index to genealogical resources on the Internet and a list of links that point you to genealogical research sites online, with more than 102,750 links!

Historical maps? All you could ever wish for.

You might not believe how vast a collection of links you will find at a site like the sets of links to World Wide Web resources selected for the staff and students of the Madison (Wisconsin) Metropolitan School District.

Also of great value for teachers, Kathy Shrock's Guide for Educators, including many lists of links, available within the school resources in Discovery.com or within her own site, with a useful page on teaching how to evaluate Internet information-sources.

The Scholiast site by Peter Ravn Rasmussen, a history student at the University of Copenhagen, in Denmark, has a series of pages concerned with pre-modern and modern history.

Malaspina Great Books provides links to many good sites devoted to individuals or topics in many disciplines, including a lot of artists.

FirstSearch allows you to search for books, articles, and online materials through 44 major databases. Most useful!

William S. Peterson's English Literature and Religion site offers a bibliographical database and a set of links.

---

Libraries

LibDex offers an index of links to 17,000 libraries, organized by country.

People engaged in advanced research in any area may want access to The British Library, to Copac (catalogues of 20 of Britain's major university libraries), to the NISS list of Catalogues of British University Libraries. NISS (Britain's National Information Services and Systems) also offers the following services:
Other library resources -
Network directories -
External data services -
ATHENS Subscription Services -
Bookshops and publishers -
Dictionaries and other reference works -
Travel information -
Museums and galleries -
Search engines -
BLPC gives access to the British Library's reference and periodicals section, with the possibility of ordering copies.

Using Archives? The A2A Database offers links to catalogues of archives.

The Library of Congress Main Page gives you access to a vast array of materials, mostly American, with some big exhibitions from other libraries, including the Vatican Library, while its Gateway allows you to consult the Library of Congress and many other US library catalogues.

Michael Hall offers a very fine list of links to Libraries and Electronic Archives.

International literary and textual resources
Major Online Text Collections : Columbia University's guide arranged either by language or by subject.
Project Gutenberg offers over 6000 online literary texts. Some of them can be viewed in a special way using TextArc. Their Hamlet is one of the most remarkable online Shakespeare resources available.
Carnegie Mellon's English Server offers immense resources (26,695 works at present) in every kind of literary and cultural area.
The Internet Public Library give access to a very big Online Texts Collection covering many areas.
Bibliomania offers etexts of many major works.
Or look at Mitsuharu Matsuoka's very full Lists of English Literature Links
LitLinks: index at the University of Alberta in Canada.
A good list of Drama-related links (covering all periods) by Jerry Bangham
ABES is a commercial subscription service that gives access to annotated bibliographies in English Studies refering only to secondary material of the highest quality. ABES covers four main subject areas: Language and Linguistics; Cultural Studies; Literary Studies; Film Studies.
The Literary Dictionary is an encyclopedia of the life and works of the major writers of English-language literature.
For online textual resources in languages other than English, see WessWeb's page on Electronic Text Collections in Western European Literature
Gallica gives access to 70 000 digital works in French of all periods, over 80 000 images, and hours of sound files. It's all from the French National Library (BnF). The selection of major literary texts from all periods in the Gallica Classique will be especially useful.
At the foot of H-France's home page is a list of links to resources about France, including History, etexts, and art.
The CCFR/Catalogue Collectif de France (English) makes available, online, the bibliographic record of nearly any book ever published in France, in nearly every library in that country, collected and provided in a single, uniform, and easily - used format. (Read more about this)
In Augsburg, Biblioteca Augustana offers a selection of important texts by major writers in Greek, Latin, English, French, German.
ABU - Bienvenue! Texts online in French
Projekt Gutenberg-DE Texts online in German
For evey imaginable German on-line resource : Gary Kemper's German Resources
For a list of online Dictionaries of many languages you never heard of.
Brother Anthony's own lists of online Resources, mostly literary, arranged by period.

---

Publishers and Bookstores

Looking for scholarly books? The Association of American Academic Presses (read a review) offers a searchable Union Catalogue covering the publications of nearly 100 university presses, with facilities for online ordering. Its links are most valuable. Oxford University also has a very useful list of links to publishers' Web pages.

Bookstores (many of them on-line) : a useful guide maintained at Oxford University's Computer Laboratory.

Brother Anthony's links to a few online Bookstores.

Brother Anthony's links to a list of Culture, Art, and Music links.

---

Miscellaneous Sites

The Home Pages of 1300 University English Departments world-wide

If you need to calculate dates in English History. . .

When searching for useful sites, instead of using Yahoo or Altavista, you can try the Britannica Internet Guide, which provides annotated lists of high-quality resources in every field. Another very rich resource for finding sites on almost any topic is The Mining Company.

Links to some useful Search engines

Go to Brother Anthony's Main Page