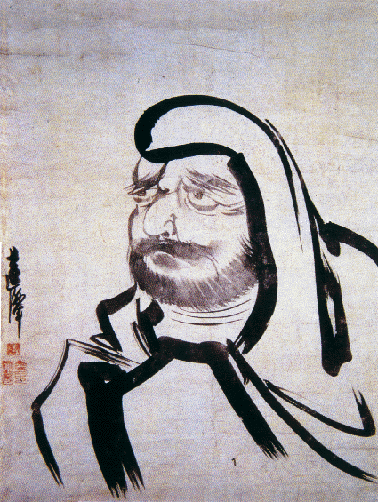 Korean studies links
Last revised December 4, 2013
---
Academic and General

Korea Web (Frank Hoffmann)


The Encyclopedia of Korea by Yang-hi Choe-Wall is available online from ANU


The ICF in Seoul offers very generous scholarships for future translators of Korean literature.


There is a very lively Korean Studies Discussion list. The address for sending messages is koreanstudies@koreanstudies.com Deriving from this is the Korean Studies Review, a series of online book reviews.

An academic review in English is Acta Koreana.

Images of the many ancient texts preserved in the Korean National Archive (Kyu-jang-gak) at Seoul National University)


An Extraordinary Resource! The Collected Works of Korean Buddhism. This edition, completed in July 2012, consists of thirteen volumes of English translations of selected texts from the Hanguk Bulgyo Jeonseo 韓國佛教全書.


An online introduction to Neo-Confucianism: To Become a Sage, a translation of Ten Diagrams on Sage Learning by Yi T'oegye (1501-1570) Translated, with extensive annotation and commentary, by Michael C. Kalton. Published by Columbia University Press, 1988


The home page of the Korea National Statistical Office provides considerable amounts of official data.

I have listed some online Korean bookstores in my bookstores page.

---
Culture and History


Frank Hoffmann's Korea Web is by far the best starting-point and allows me to be lazy in what follows.


The Korea Branch of the Royal Asiatic Society (RASKB) organizes lectures and tours, and also has a very substantial list of books about Korea.

The Korean Art Society in the US organizes wonderful visits to museums and galleries with Korean collections, and produces some fine journals


A fascinating site with old recordings of Korean music.


The Museum of Oriental Ceramics in Osaka has a major collection of Korean pottery (click From Our Collection).

Buddhapia, Brian Barry's Buddhist Art pages, the home page of Bulguksa...

There is a Korean-language site devoted to the memory of Chang Myon and inside it there is a translation into English of his memoirs

David Mason's San-shin Website is dedicated to every aspect of the veneration of the Mountain Spirit in Korea.

There is also a site run by the Korean Culture and Arts Foundation (KCAF)

The Arboretum created by the late Ferris Miller on the west coast at Chollipo is a hidden wonder that is more than worth visiting, especially in April when the magnolias are in bloom.


Hannam University has a set of detailed studies of some traditional Korean houses,

---
Korean Literature in Translation
I have created two lists of Korean literature published in English, one for titles published before 2000 and the other books published since 2000.

Korean P.E.N. Center published a quarterly review Korean Literature Today, a number of volumes of which have been put online. KLT contains translations of Korean poetry, fiction, drama, with occasional critical essays. There is an Alphabetical Index of the first volumes of the series in English. Other lists of translations of Korean literature into English are linked to the Alphabetical Index.
The Korea Literature Translation Institute is the Government-funded body now replacing the KCAF for the funding of translation projects.
A number of translations of Korean literature (including some of mine) and other Korea-related titles have been published by Cornell's East Asia Series. They can now be ordered online.
Another publisher with several Korean fiction titles is Homa and Sekey. White Pine Press also has published several Korean titles.
The Korea Times runs an annual Translation Awards mainly designed to encourage new translators. See here the very fine translation of The Old Well by Oh Jung-hee [1994] translated by Jung Ha-yun which was the top prize winner in the Short Story Division, Korea Times Translation Awards 2000.
Grants for translation, for Korean Studies projects, and other activities are available from the Daesan Foundation. There is a list of literary works of which they have sponsored the translation under the title Translation of Korean Lit.

---
A list of old books about Korea available online is in a separate page.

An old set of English translations of Joseon government officers. A similar but much more detailed list can be found in the

Academy of Korean Studies

home page.

---

Environment and conservation

Threatened birds of Asia: the BirdLife International Red Data Book is an online listing of endangered species of birds, for each region.

Environmental issues: the main site would be the Korean Federation for Environmental Movement (KFEM) they seem unable to keep their English pages current.
---
I have downloaded brief specimen files of taegum (flute), saetaryong (a song from the south-west), yukjabaegi (also from the south-west), and an extract from the pansori Simchong-ga. The files are very large for a very short piece of music.