Father Charles Hunt: Missionary and Martyr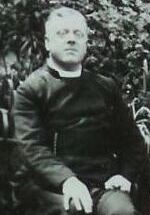 Charles Hunt was baptized in the Church of St. James, Bristol, on February 26, 1890.




Charles Hunt (1889-1950) was born on 12 December 1889 at Corbett Street, Barton Hill, Bristol, the youngest son of John Tuck Hunt (Signalman) and Clara Elizabeth.


John Tuck Hunt was born in Wootton Bassett, Wiltshire in 1858, the son of William Hunt and Maria (Tuck) who had married in 1847. John Tuck Hunt had married Clara Elizabeth Hobbs (1859-1914) at Bedminster in 1885 and they had 3 children, John, William and Charles before John Tuck Hunt died in 1890, aged only 32. At the 1891 Census Clara Elizabeth, a widow, was living at 16 Ashley Street, Bristol, with the 3 children and her mother Elizabeth Shepstone (aged 75, she had married Clara's (divorced?) father John Hobbs (1814-1884) at Bedminster in 1867, some years after Clara's birth). At the 1901 Census Clara and Charles were living there alone while John and William were boarding at the school known as Queen Elizabeth's Hospital. Educated at Newfoundland Road Board School, Bristol, Charles was employed for a time as a solicitor's clerk; and apprenticed to an upholsterer in Bristol; he then spent a year in the Society of the Evangelist brotherhood, Wolverhampton; and a year at Canning Town's St Cedd Church before studying for the Anglican priesthood at St Augustine's College 1911-1915, the (former) missionary college of the Anglican Communion in Canterbury. He left for Korea as an S.P.G. missionary before ordination, having earned a Licence in Theology from the University of Durham by his studies at Canterbury. He maintained a contact with St. Augustines, writing them a total of 38 letters throughout his life. At the 1911 Census, his 2 brothers were still living in Ashley Street with their mother, John (24) is a "theological student" while William is a commercial traveller. Their later lives are not recorded.



Arriving in Korea in 1915 together with Ernest Henry Arnold (1890-1950 for a biography see at the foot of this page), he went to live in Ganghwa Island to learn Korean. In 1916 Hunt was ordained deacon together with Arnold and served in the church in Jincheon, North Chungcheong Province until their ordination as priests in 1917, after which he served at the Cathedral in Seoul, living at least for a time with Bishop Trollope (1862-1930) and Fr. Henry John Drake SSM, (who served in Korea 1898-1941) in the Bishop's Lodge beside the Anglican Cathedral in Seoul. None of them was married and together they constituted a kind of miniature monastery.

In 1920, Bishop Trollope and Father Hunt travelled together to England, the Bishop to attend the Lambeth Conference, while Father Hunt gave a number of talks in various parishes. They arrived in England, having crossed North America by train, on June 15, and Fr. Hunt wrote (in a letter to children in an issue of Morning Calm): "at St. Bartholomew's, Herne Bay, a little girl ran up to me and said: "Please, Father, here is sixpence for you; I was going to buy a photograph in a shop, but I want to give it to you for Corea." I was much touched by her self-sacrifice. About a month ago I was at Rosliston, in Derbyshire, and the kindergarten children gave me six beautiful Nelson Bible Pictures for our children in Corea. How kind of them!"

During his time in Korea, Fr. Hunt produced a number of plays, including "The Pied Piper of Hamelin" at Seoul Foreign School (the only photo of a young Fr Hunt on the Internet is in https://www.seoulforeign.org/about/history 1930s history) as well as a regular series of performances of plays by Shakespeare. "As You Like It" was performed in 1931, with a performance for the foreign community and a separate one for Koreans and Japanese learning English. Hunt also produced at least one nativity play, with Koreans, in the Cathedral Crypt Library at Christmas 1934. The Bishop's letter in Morning Calm for April 1935 noted that "Fr Hunt had procured a record of Stille Nacht, which was to be played as soft music on a gramophone. Unfortunately the records seem to have got mixed, and the Wise Men approached with slow dignity to the strains of the Hawaiian Fox Trot!" He is also reported by a Korean source to have been familiar with the celebrated Korean writer Lee Gwang-soo.





In 1928 Fr. Hunt was put in charge of the Anglican mission to Gyeonggi Province and had a house in Yeoju, probably linked to St Anne's (or Anna's) Hospital which had been established by Dr Anne Borrow in 1922, providing medical benefits to poor farmers. She ran it until 1940, when it was forced to close. This would explain his interest in the royal tombs in that area, about which he wrote in the RAS Transactions. He also taught at St. Michael's Theological Seminary in Incheon (a 1926 issue of Morning Calm indicated that "Fr. Hunt contributes two lectures a week on Church History and two more on Parochialia (including Church music)" The Japanese finally closed the Seminary on March 13, 1940. He regularly wrote a Letter for Children for the magazine Morning Calm and helped care for the boys in the little hostel the Anglicans had established for street boys and orphans near the Cathedral. In 1930 Bishop Trollope died of a heart attack as the ship on which he was returning from Europe after the Lambeth Conference struck another ship while entering Kobe harbor. He was succeeded by Bishop Alfred Cecil Cooper (see below for his biography). Father Hunt left Korea just before the start of the war, together with some of the other English clergy, and served during the war as a naval chaplain. Fr. Hunt says in his 1949 London talk (below) that he found himself serving on a ship that visited Japan soon after the end of the war and took advantage of that to visit Korea, although that seems rather unlikely.


Bishop Cooper was able to return to Korea in April 1946 and his diary says that Fr. Hunt joined him there on 4 October 1946. It was not until January 1947 that Sister Mary Clare was able to return to Korea. From 1946 onwards, Fr. Hunt was Vicar General and seems to have been busy. Writing in Morning Calm, June 1948, when Bishop Cooper was on his way to the Lambeth Conference, he noted that he was teaching English on a casual basis to many students and more formally to members of the research department of the Bank of Chosen. He lectured to US Red Cross societies, and was heavily involved in the RAS. He periodically stood in for American chaplains and took services wherever he travelled. Bishop Cooper was able to travel to England to attend the 1948 Lambeth Conference thanks to donations from the (mainly American military) congregation at the Cathedral in Seoul (The Living Church, Volume 116, May 16, 1948 page 9). He travelled as he had in 1920, sailing eastward to North America, then travelling across the United States before taking a ship at New York for England. In 1948 he had a considerable number of speaking engagements in the United States, no doubt part of a post-war fund-raising campaign. He gave a talk at Chatham House (the Royal Institute of International Affairs) in London on June 30th 1948.


Father Hunt arrived in England on 25 January 1949, having flown from Hong Kong in four days. This must have been at least in part a fund-raising tour, following up on the visit by the Bishop the previous year. He gave a talk at Chatham House (the Royal Institute of International Affairs) in London on 17 August 1949, prior to returning to Korea in September. He also spoke at the 248th annual meeting of the SPG in London, stressing the need for more missionaries in Korea. He is listed as RAS Korea's Vice-President for 1948-9 in Volume 31 of Transactions, which was printed in Hong Kong (dated 1948-9) and became the President of the Royal Asiatic Society (Korea) at the start of 1950 (listed as such in Volume 32 of Transactions (Dated 1951 and also printed in Hong Kong after the North Korean withdrawal, allowing the inclusion of a note by the Librarian about the fate of the RAS Library during the North Korean occupation, but of course without any information about the fate of Fr. Hunt).




After refusing to leave Seoul at the outbreak of hostilities on June 25, 1950, Father Hunt was captured and taken North together with the Anglican Bishop Cooper, Sister Mary Clare (Witty) and other religious figures, including the Apostolic Delegate Bishop Patrick Byrne (a Maryknoll missionary, who also died in captivity), Monsignor Thomas Quinlan (St. Columban's Society, Prefect-Apostolic of Chunchon, who survived), a number of Catholic priests and sisters, American military, and several diplomats including Vyvyan Holt, the British Minister to South Korea and George Blake, vice-consul, later to become notorious as a Soviet spy. Father Albert William Lee (1893-1950), who came to Korea in 1920 and was Principal of the Theological College in 1950, was arrested at Incheon by North Korean forces, together with two Korean clergy, in July 1950, and all disappeared without trace.

Charles Hunt died at the end of the terrible Death March. Information about his last weeks is given by Larry Zellers (In Enemy Hands: A Prisoner in North Korea): "(page 100) Monsignor Quinlan and someone else were assisting Father Charles Hunt, the Anglican priest. A very large man with foot problems, he found it difficult to keep up with the fast pace of the march. Monsignor and his partner were supporting Father Hunt's upper body, while the lower lagged behind by about three feet. This unnatural position placed an added burden on the two carriers. Father Hunt wore excellent shoes, but either they didn't fit him very well or else they couldn't fit because of gout. I remembered his problems with gout as far back as the schoolhouse in Pyongyang. When I asked him about it on one occasion, he sarcastically replied: "I always blame such things on that tomato juice I drank last night." (Father Hunt was very fond of whisky). The only time so far in our prison experience that we had had anything close to a balanced diet was at Manpo. Father Hunt, however, had not been able to eat the dried fish supplied to us there. To have missed the relatively good diet during that one month at Manpo was to place oneself at added risk when the diet degenerated. He was thus able to survive as far as Chunggangjin, in the far North, very close to the Yalu River, then they finally arrived in Hanjang-ni, a few hours' march to the east, where he died, three weeks after Sister Mary Clare, the Irish Anglican sister from Seoul. Larry Zellers: Page 118: "We arrived in Chunggangjin on November 8, having departed Manpo on October 31.... In Chungganjin we were quartered for a week in an old school house, where we were met by the women and the elderly who had been transported by bus and truck from Chasong. Helen Rosser came up to inform me that Sister Mary Clare had died after she arrived at Chunggangjin." See more about Sister Mary Clare

Bishop Cooper in his diary gives the death dates for Sister Mary Clare as 6 November 1950 and for Father Hunt as 20 November 1950. An article in The Living Church of May 10, 1953, just after Bishop Cooper was released, includes this: "Father Hunt, already a sick man at the time of his capture, died in Bishop Cecil's arms. Sister Mary Clare, who had remained in Korea to be with the Korean Sisters of the Holy Cross, died also, but apart from the Bishop, since women were not allowed to be with men. She was cared for by the Roman Catholic Sisters, who risked their lives to bury her and to bring her cross and ring to Bishop Cecil as a testimony of her death. Bishop Cecil knows, as we all realize, that death came to these two as a merciful release. Both had been in ill health, neither could have faced long captivity. They had walked until their shoes were worn through, and later Fr. Hunt had walked to the bones of his feet. He had never been even a mild walker, and could not live on Korean food."

The fate of the prisoners was discussed during the Panmunjom Armistice negotiations and in the list of names Father Hunt is almost the only person without a note indicating "next of kin."

Fr. Hunt published several articles in the Transactions of RAS Korea



Some Pictures and Painters of Corea. XIX:1-34. 1930.




Diary of a Trip to Sul-Ak San [Sŏrak-san] (Via the Diamond Mountains) in 1923. XXIV:1-14. 1935.

The Historic Town of Yo-ju [Yŏju], Its Surroundings and Celebrities. XXXI:24-34. 1948-49.

Supplement to Article on Yo-Ju [Yŏju] in Vol. XXXI. XXXII:79-82. 1951.


Many issues of Morning Calm are available online (Index). A few contain texts by Fr. Hunt.


There is a page devoted to the general history of the Anglican mission to Korea.


Some of the information in the above text (and the photos) have come from or been corrected by James Hoare, a scholar and the first British Representative in Pyongyang, to whom I am most grateful.




Father Ernest Henry Arnold was

born in Devizes, Wiltshire 1890, son of an ironmoulder, Herbert

Arnold

and Ann Rebecca (Whitehouse) who had married in 1880 in Bath of 2, Estcourt Crescent, Devizes. At the 1901 Census their oldest son Robert (born in Bath 1881) was an engineer's turner, Herbert (born 1882 in Devizes) was a railway clerk, Nellie (born in Devizes 1884) was a nurse domestic and Ernest, the last, just 10, was studying at Southbroom Elementary School; he was a pupil teacher 1907-1909; then spent

2 years in the Community of the Resurrection at

Mirfield;

he then prepared to be a missionary by studying at St Augustines College: 1909-1911

and at Selwyn College, Cambridge 1913-1915 then left for Korea with Charles Hunt. He died July 30, 1950. Some photographs of him are listed in the catalogue of the Birmingham archive of Korean Mission papers. He served as the head of the St. Michael's Seminary from November 1928 until the start of 1933.

During his years in Korea,

Fr. Arnold was the Vicar Rural for the Japanese congregation, a post he held until 1941. In a post-war letter, he noted that he and Fr Drake were instructed to stay on in Korea as long as they could. In 1942, they were repatriated by the Japanese, ending up in South Africa. In Arnold's case, he noted later that he had been instructed by Bishop Cooper to stay on in South Africa until he left in 1946 to return to Korea. (Fr. Drake remained in South Africa until his death aged 80 in 1947 at Modderport, South Africa - Morning Calm December 1947.) However, as there was no longer a Japanese congregation in Korea, Bishop Cooper told Arnold to go to Japan instead. Somewhat under protest, but obedient to the decision of the bishop, he did so, though he hoped to come back to Korea one day. Instead, he became the liaison officer for the SPG in Japan, (letter to Morning Calm, June 1947), where he arrived at Kure on 26 August 1947. He then re-established links with Japanese from Korea and ran the Anglican Tokyo theological college. He acted as liaison officer for the Archbishop of Cante

rbury. It seems like

ly that he died in

Japan, not as a result of the Korean War.




Alfred Cecil Cooper was born in 1882. He was ordained into the Anglican priesthood in England in 1907, and went out as a missionary priest to the Diocese of Korea in 1908. He was consecrated as Bishop of the Diocese at a ceremony in St. Paul's Cathedral, England, in 1931, following. the death of Bishop Trollope late in 1930. He was the fourth Bishop in Korea from 1931 until he retired in 1954. Born in 1882 and educated at Bradfield College and Christ's College, Cambridge, he was ordained in 1907. After a curacy at St Oswald's, West Hartlepool he spent the rest of his active ministry in Korea. Bishop during a turbulent period in the country's history, the most dramatic event of his episcopate was the forced "death march" to the very top of the country during the Korean war. Retiring in 1954, he died a decade later on 17 December 1964.



---



Fr. Hunt's signature in a bound copy of RAS Korea's Transactions owned by Brother Anthony.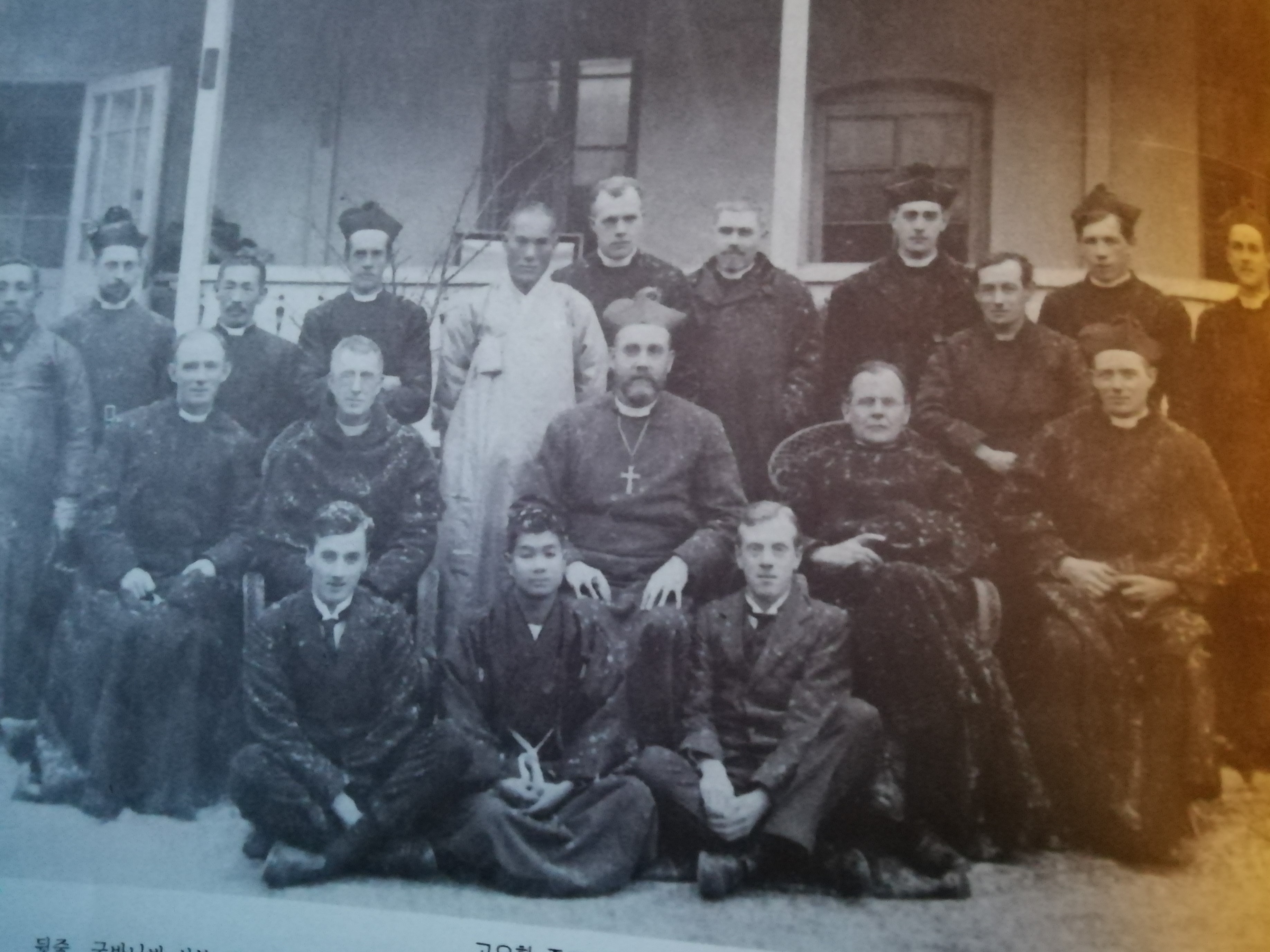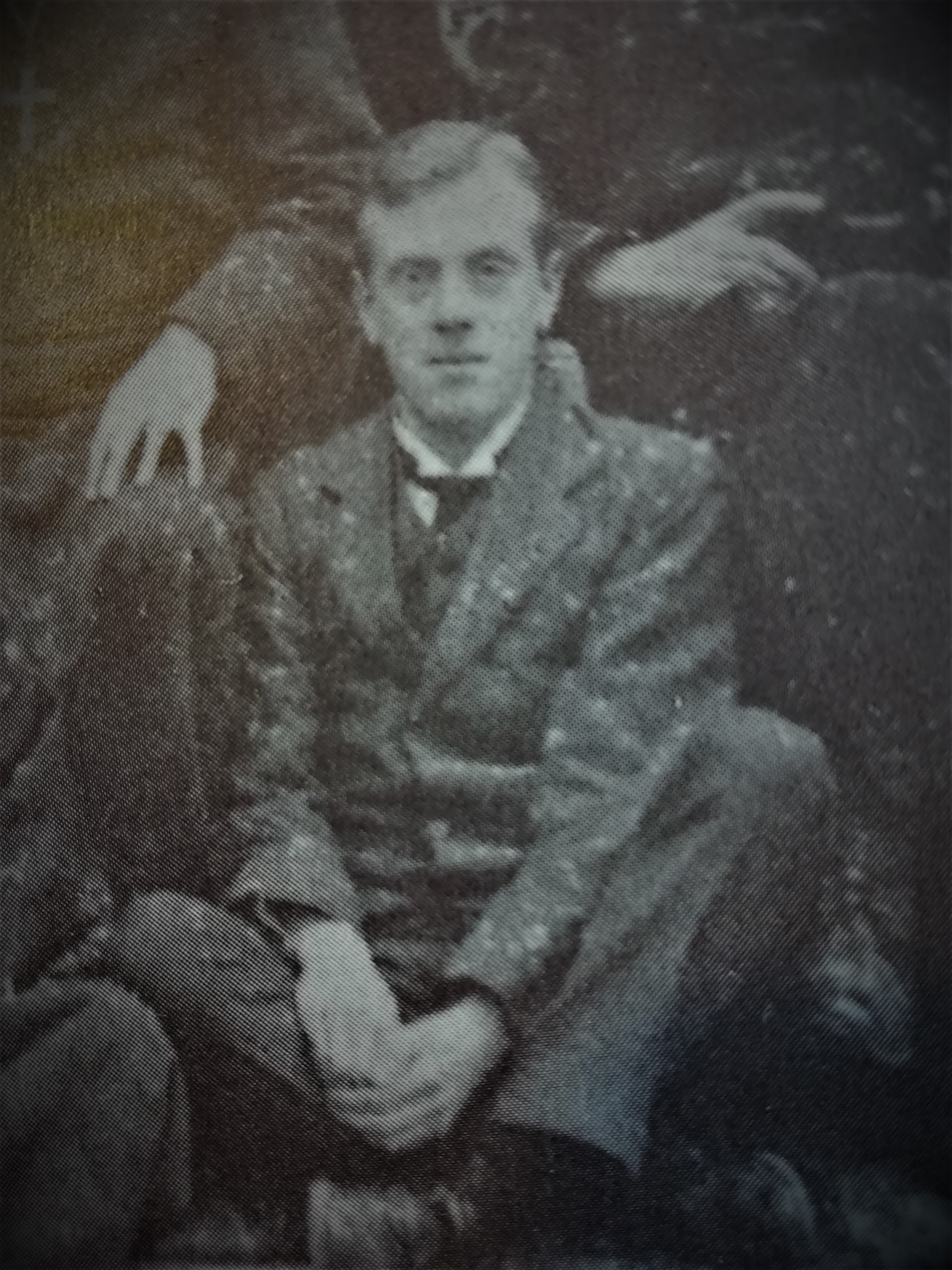 In this undated picture of Bishop Trollope with his clergy, Ernest Arnold and Charles Hunt are sitting on the ground with a Japanese seminarian (?) between them. They are not wearing clerical dress so the picture must date from 1915-16, probably before they were ordained as deacons.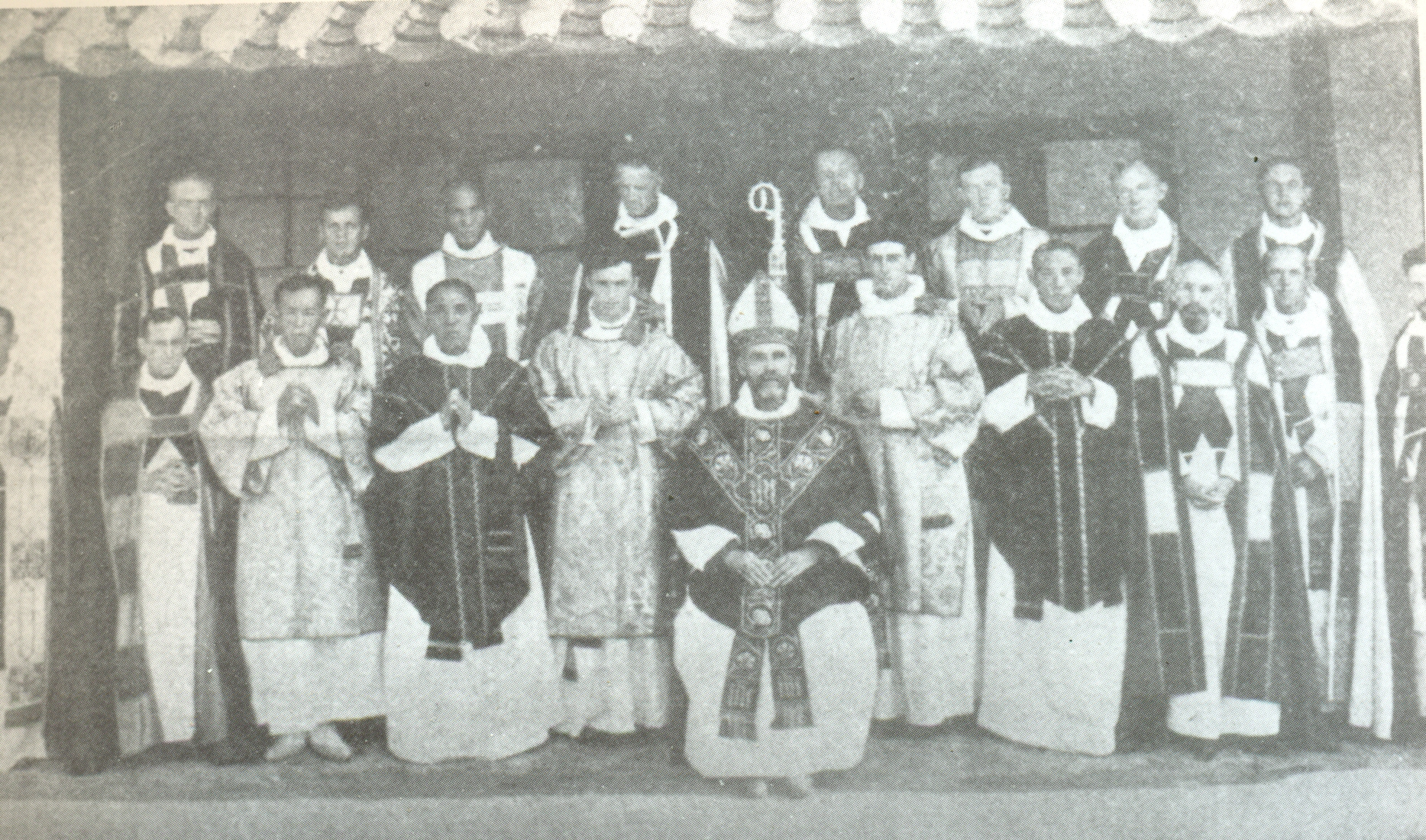 The ordination of Fathers Hunt and Arnold was celebrated in 1917. This picture is said to be of a 1917 September ordination (presumably of the 2 Korean priests in the front row) while Fathers Hunt and Arnold, already priests, are standing in the back row.
| | |
| --- | --- |
| An undated, unidentified group wth Bishop Trollope and Fr. Hunt, from the 1920s. | This photo shows the British colony gathered to celebrate St. George's Day in 1937, with Bishop Cooper and Fr. Hunt to the right. |
| Father Hunt was in charge of the Boys' Hostel (offering accommodation to boys from rural areas studying in Seoul) in 1925 | The 1921 ordination of Albert Lee (beside Fr. Hunt) |
These photos are copied from the centenary album 대한송공회 백 년