Dilkusha Kothi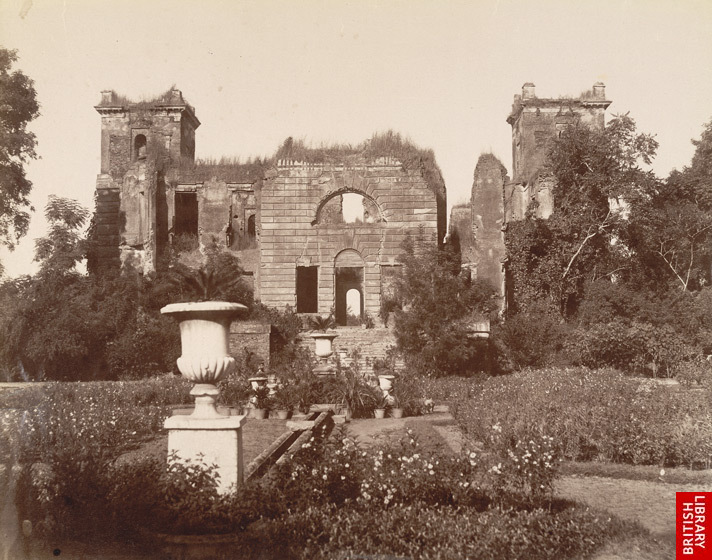 The house Dilkusha Kothi (heart's delight) near Lucknow in north-eastern India was constructed around 1800 - 1805, designed by the British Major Gore Ouseley, an entrepreneur, linguist and diplomat, for the Nawab of Oudh, Nawab Saadat Ali Khan. The design is usually said to bear a startling resemblance to the style of Seaton Delaval Hall in Northumberland, England.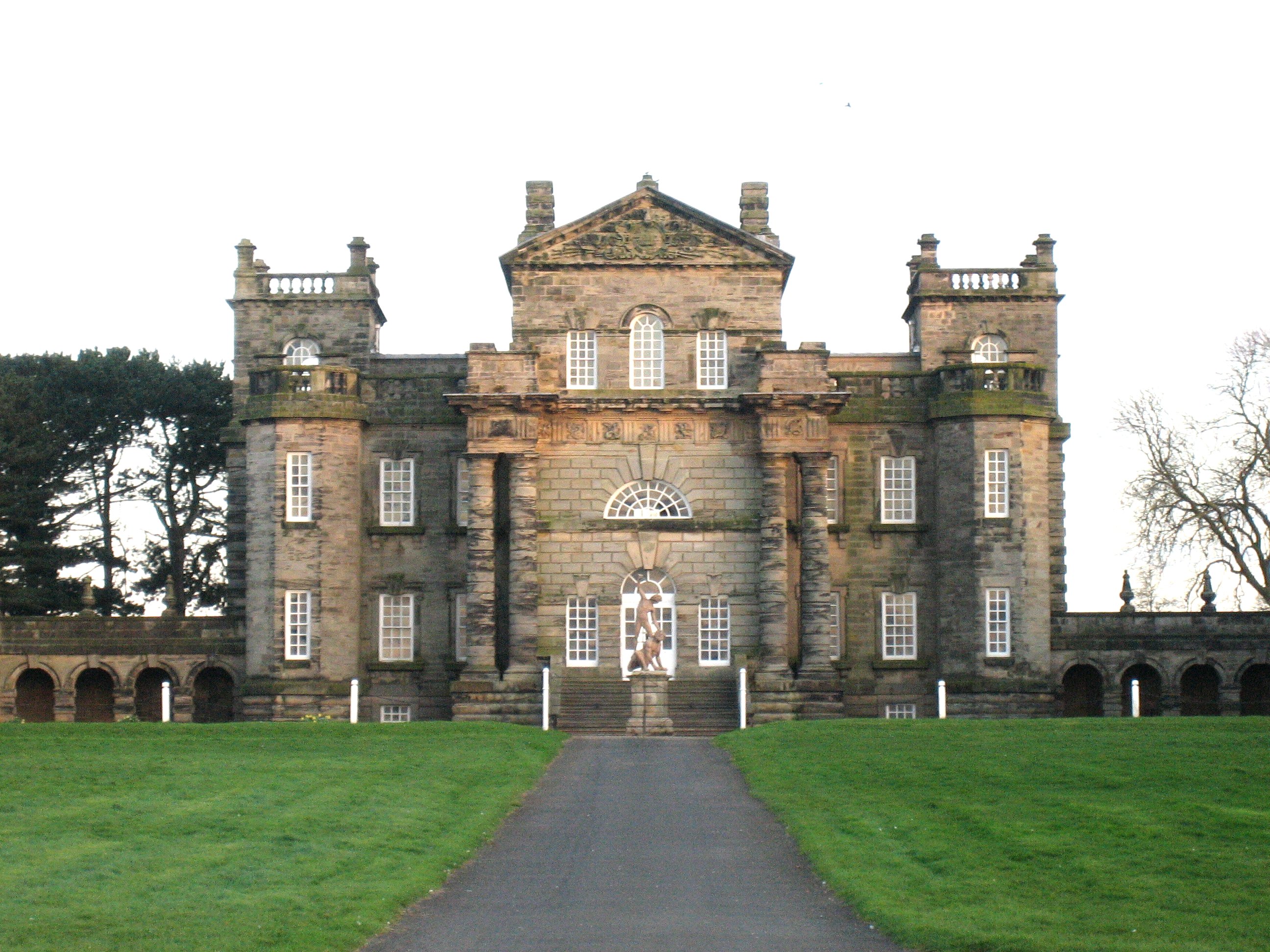 Seaton Delaval Hall

The park and house were a center of fighting during the Indian Uprising of 1857-8 but the house may have finally fallen into ruins rather later, at least by the late 1890s. The park remains until now.


Dilkusha in Seoul


First built by Bruce and Mary Taylor in 1923, the house was built on an open hillside overlooking Seoul, beside a huge, very ancient gingko tree. It received its name because Mary Linley had visited the park in Lucknow while she was touring India as an actress, and had resolved to give the name to her own house one day. Read Mary's long description: building the house, its intereior, and its rebuilding after destruction.

Struck by lightning in 1925-6, while the owners were in California, the house was seriously damaged, the entire contents, a wonderful collection of antiques, were lost. Bruce Taylor's brother Bill supervised the rebuilding in rather simpler style, and the family resumed life there in (probably) autumn 1929. From 1927 -29 the Boydell family from Australia lived in the house. The Grigsbys lived in rooms upstairs 1929 - 1930. Read Faith Norris's recollections of the house.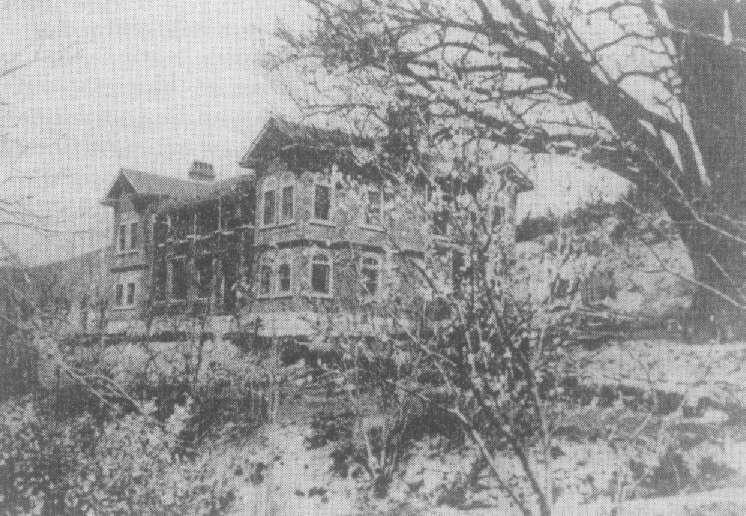 The same photo is used in the books by both Faith Norris and Mary Taylor. Perhaps Mary Taylor gave Faith a copy when she visited her in California in 1980, or, of course, vice-versa. That in Faith Norris's book (below) is clearer, but the untrimmed version in Mary Taylor's book (above) shows more clearly the size of the gingko tree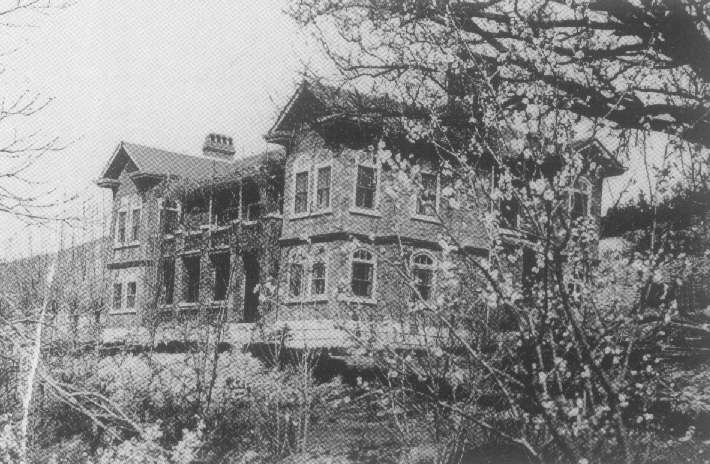 Mary Taylor was detained in the house for some weeks in late 1941 after the attack on Pearl Harbor, then obliged to leave Korea. In the following year the house was stripped of furnishings. When she returned to Seoul to bury her husband's ashes in 1948, the house had been somewhat repaired; it survived the Korean War, but in the following decades Seoul changed very much and the garden (though not the gingko) disappeared. The house is rather the worse for wear. Mary and Bruce's son, Bruce Taylor, visited the house in 2007 at age 88 (he was born in Severance Hospital, Seoul, the day before the Independence Declaration of March 1, 1919)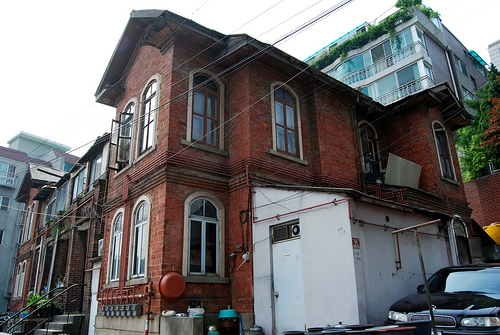 Dilkusha as it is now, alas