Buseok-sa in Yeongju
See the Korean Buildings page for more information.
View the images individually: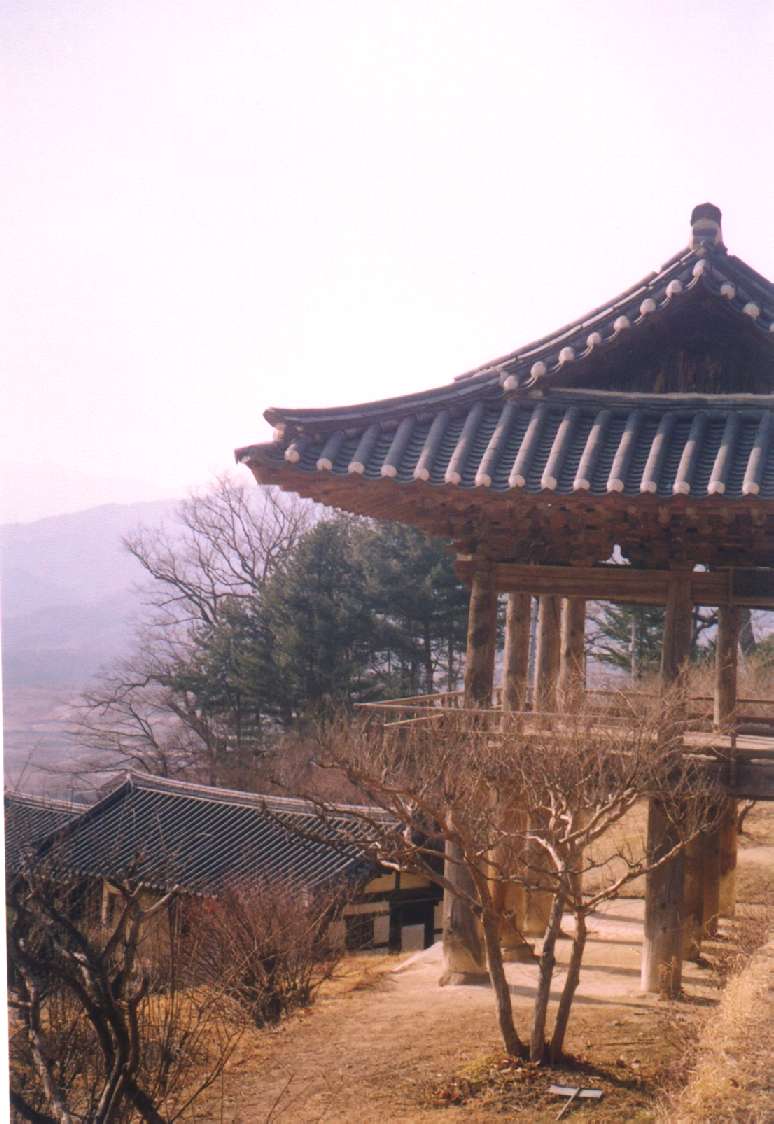 Anyang pavilion.
---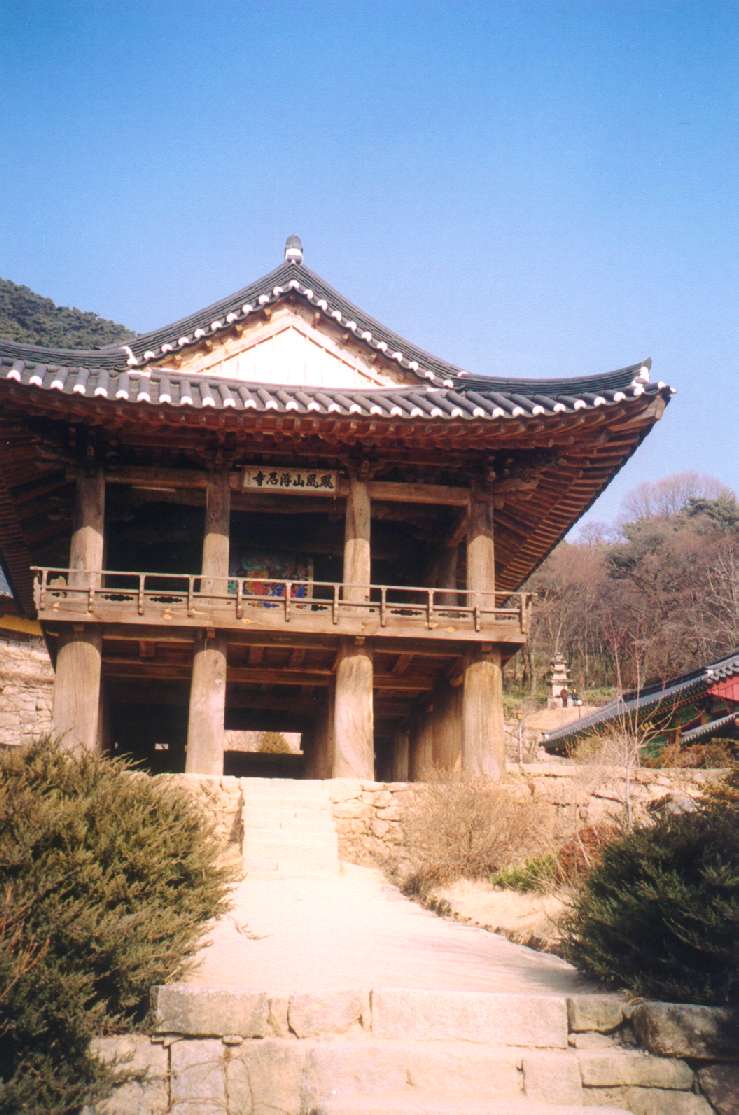 The Beomjonggak pavilion from below.
---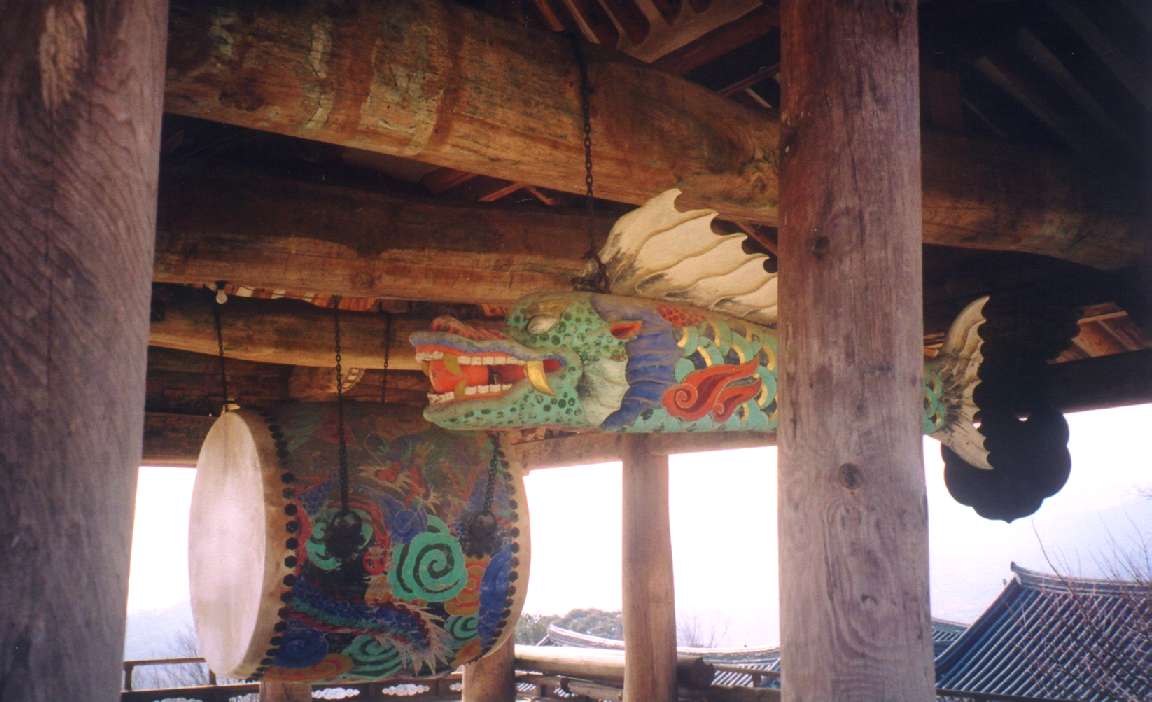 Inside the Beomjonggak pavilion, with the drum (dead beings), the fish (beings of the waters), and the cloud (beings of the air), that accompany the bell (beings of the earth).
---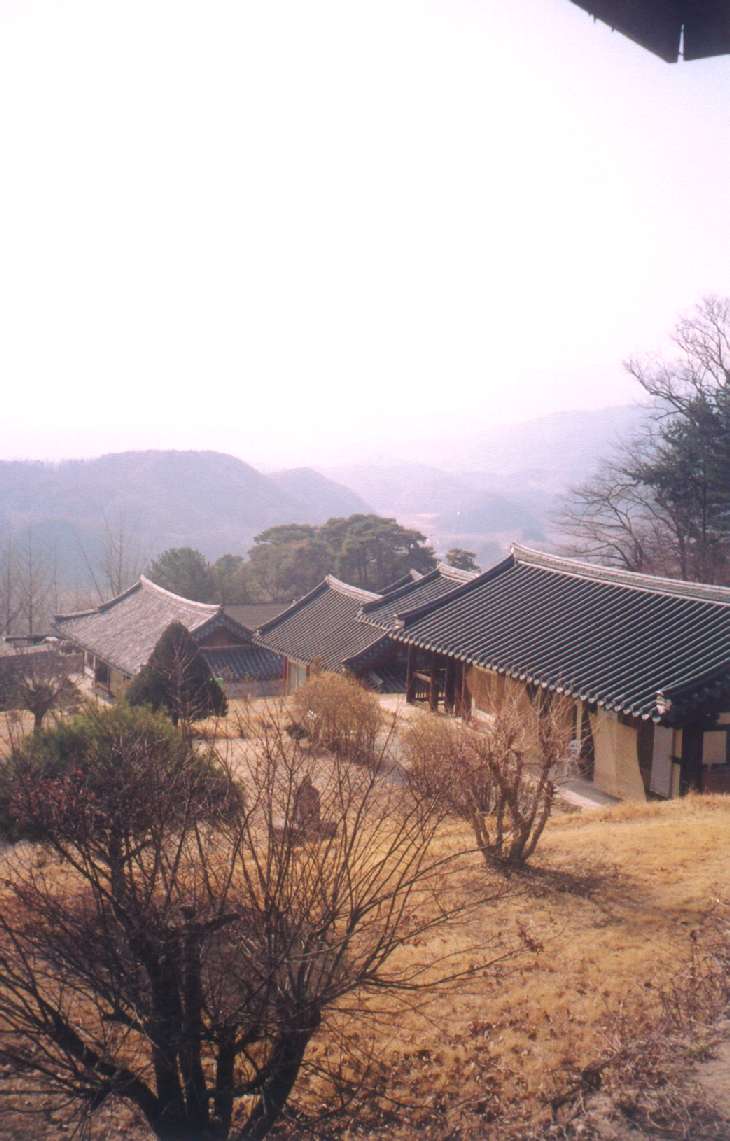 Looking down from the pavilion.
---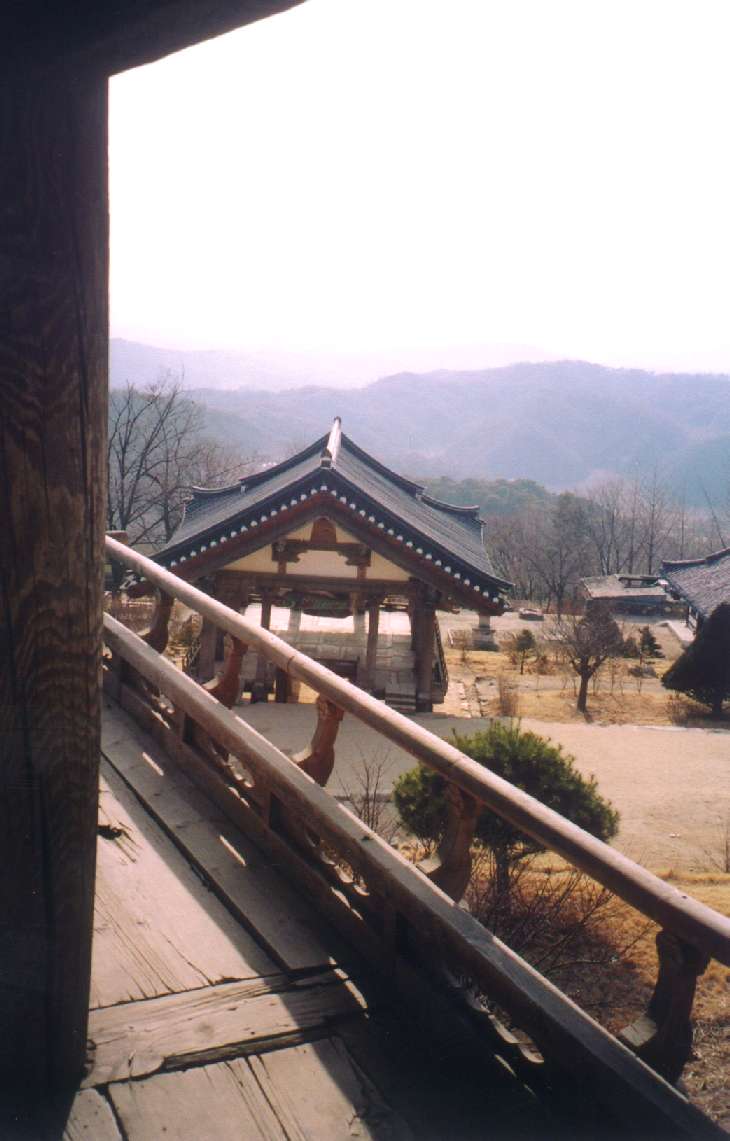 The Beomjonggak pavilion seen from the Anyang Pavilion.
---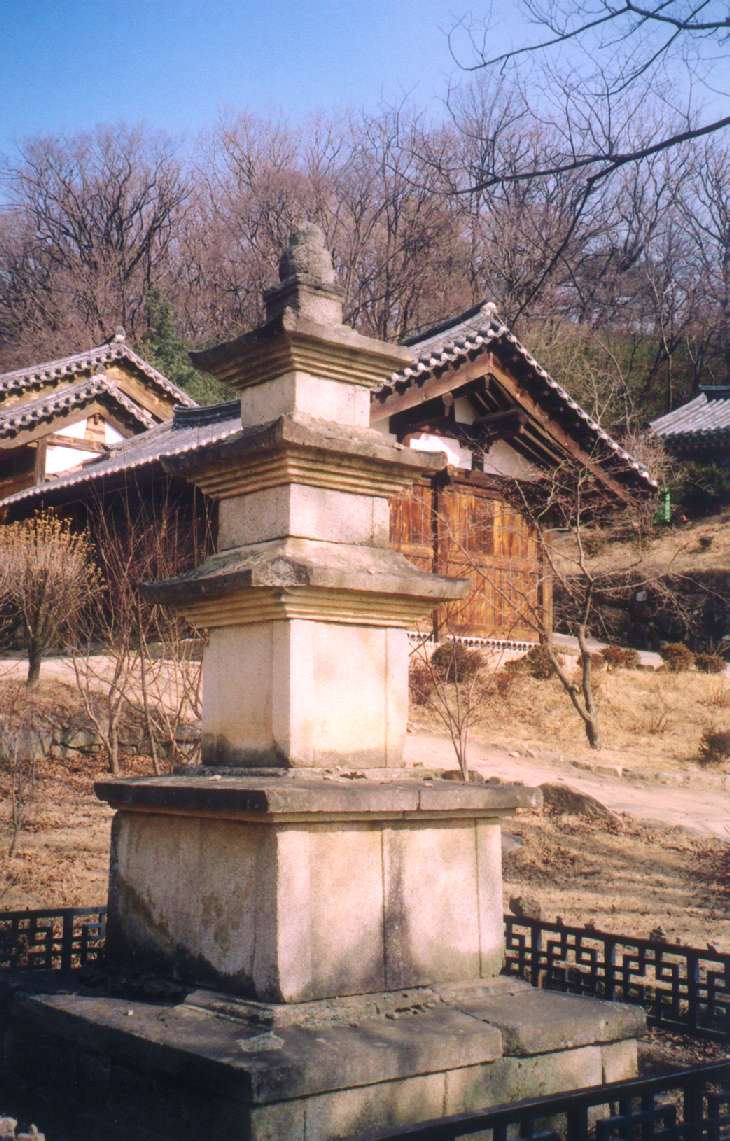 The left of the two stupas at the lower entrance to the temple complex.
---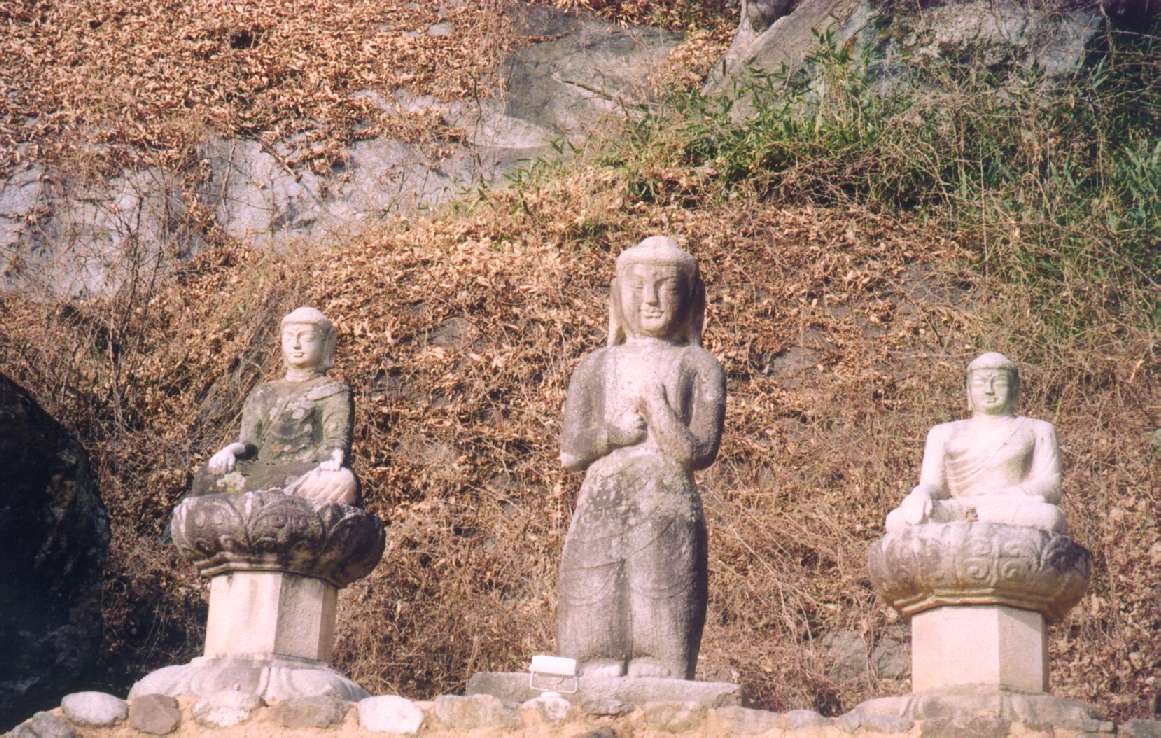 Triad to the left of Muryangsujeon hall.
---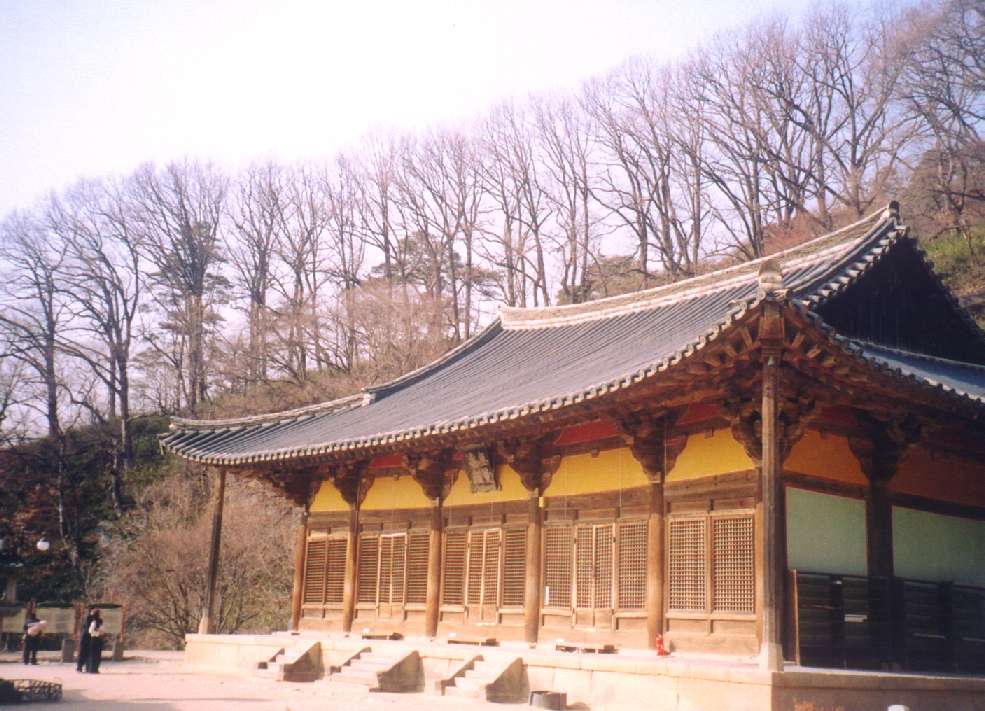 Muryangsujeon hall, rebuilt in 1376.
---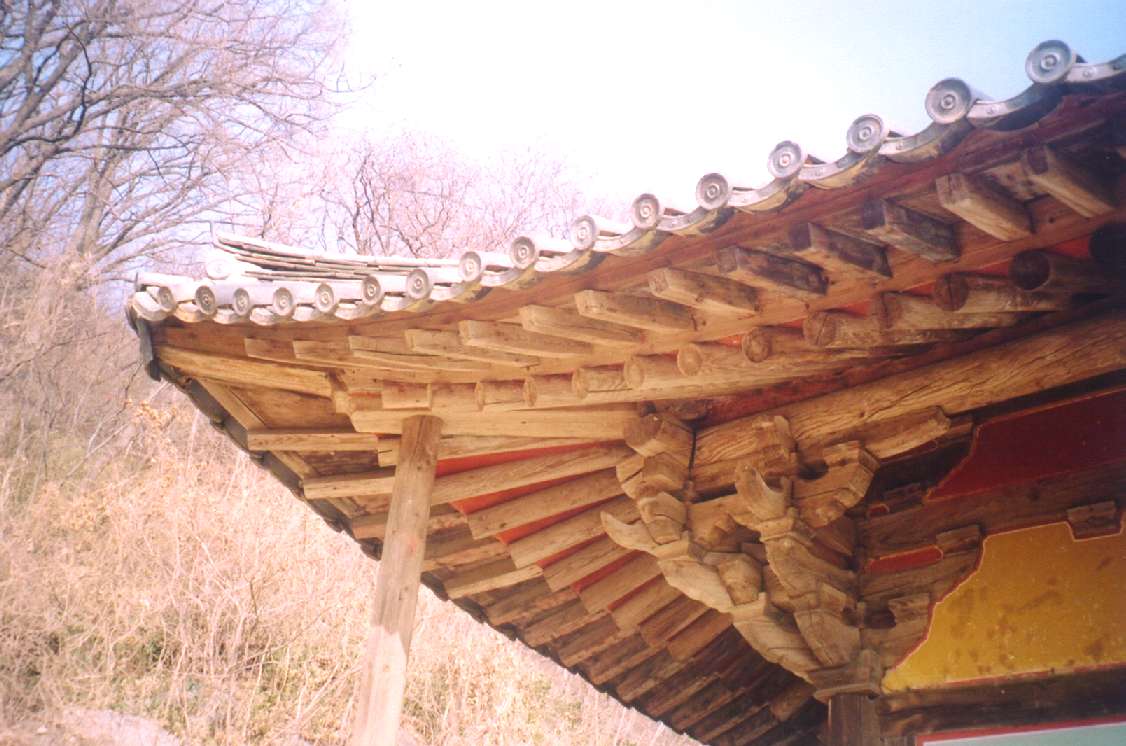 Detail of the roof.
---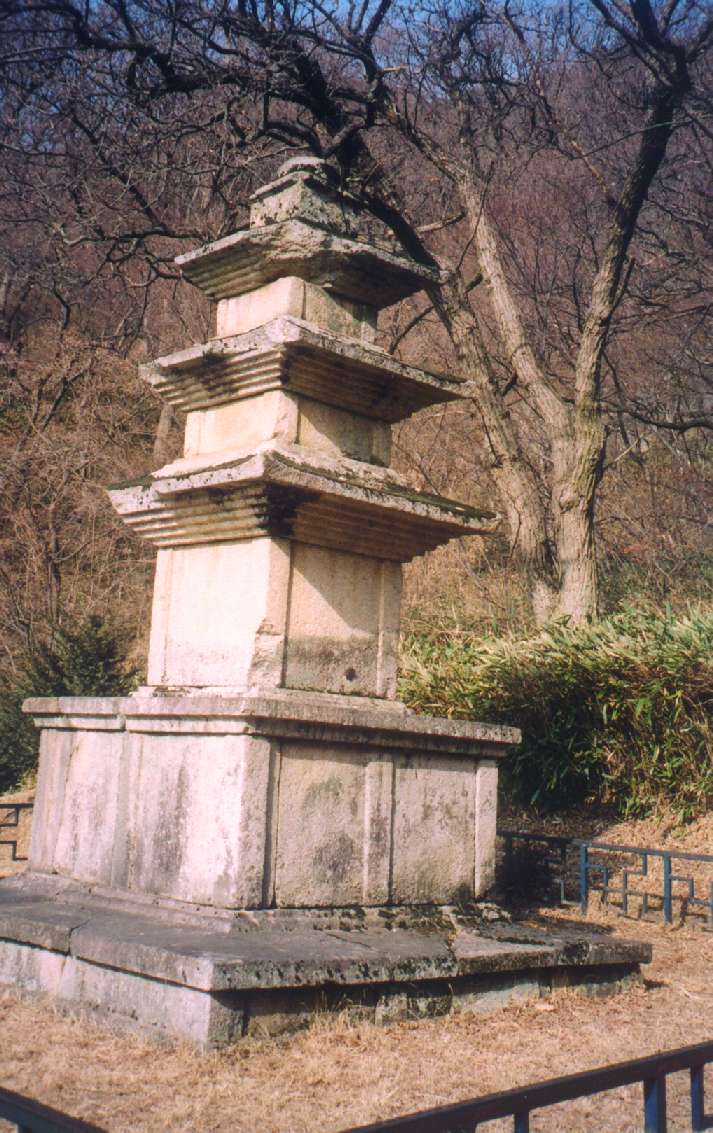 The Silla period stupa above the Muryangsujeon hall on the way up to Josadang Shrine. This latter is a small and very ancient hall built on the spot where the Ven. Uisang (625-702) is said to have lived while the temple was being built.