Dosan Seowon in Andong

For more information see the Korean Buildings page.

See the images separately: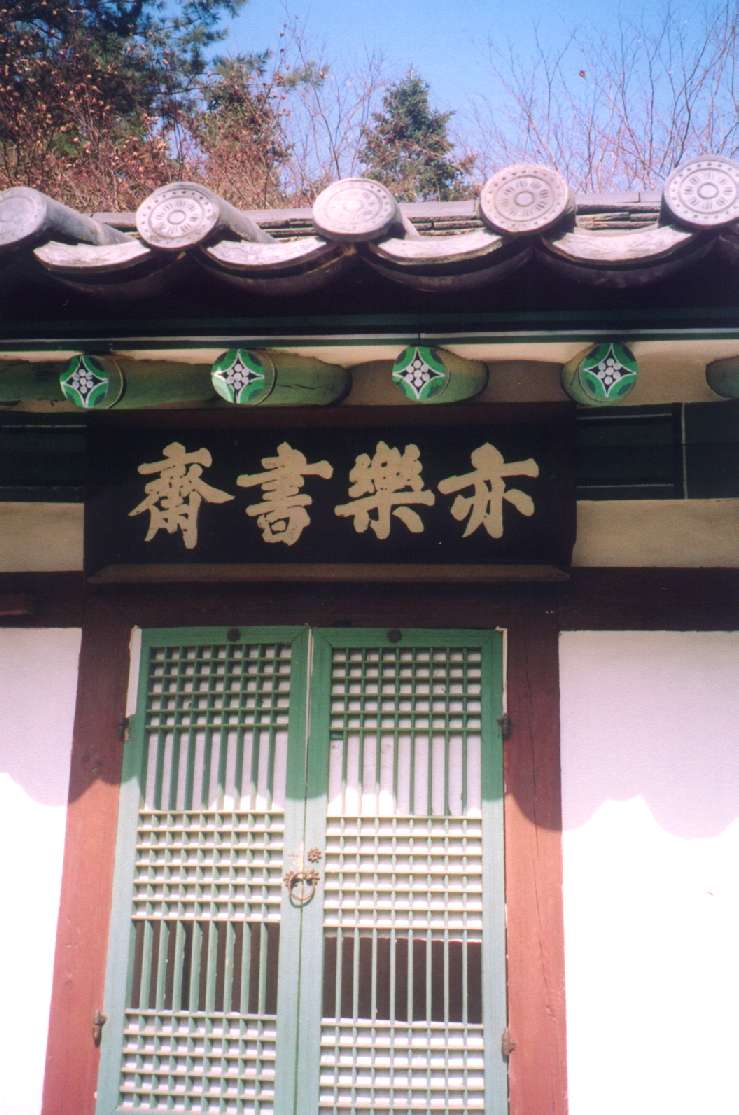 Gate to keeper's house
---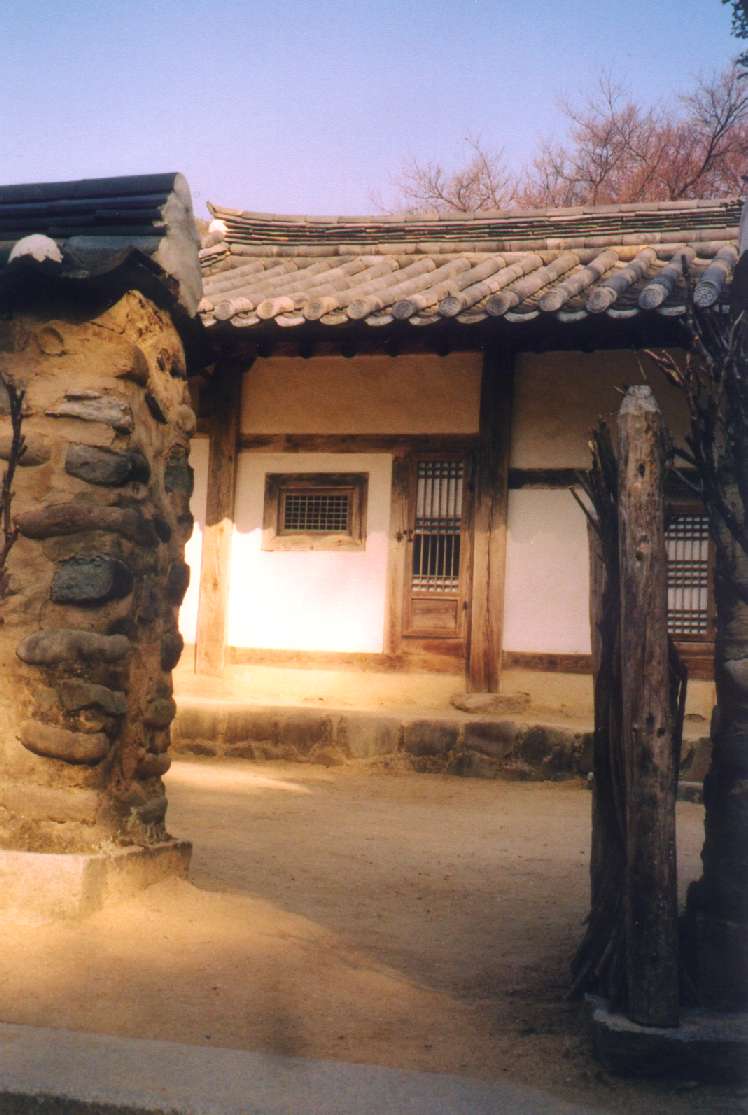 The original school building, established in 1561 by Yi Hwang, better known as Toegye (T'oegye), who lived from 1501 to 1570.
---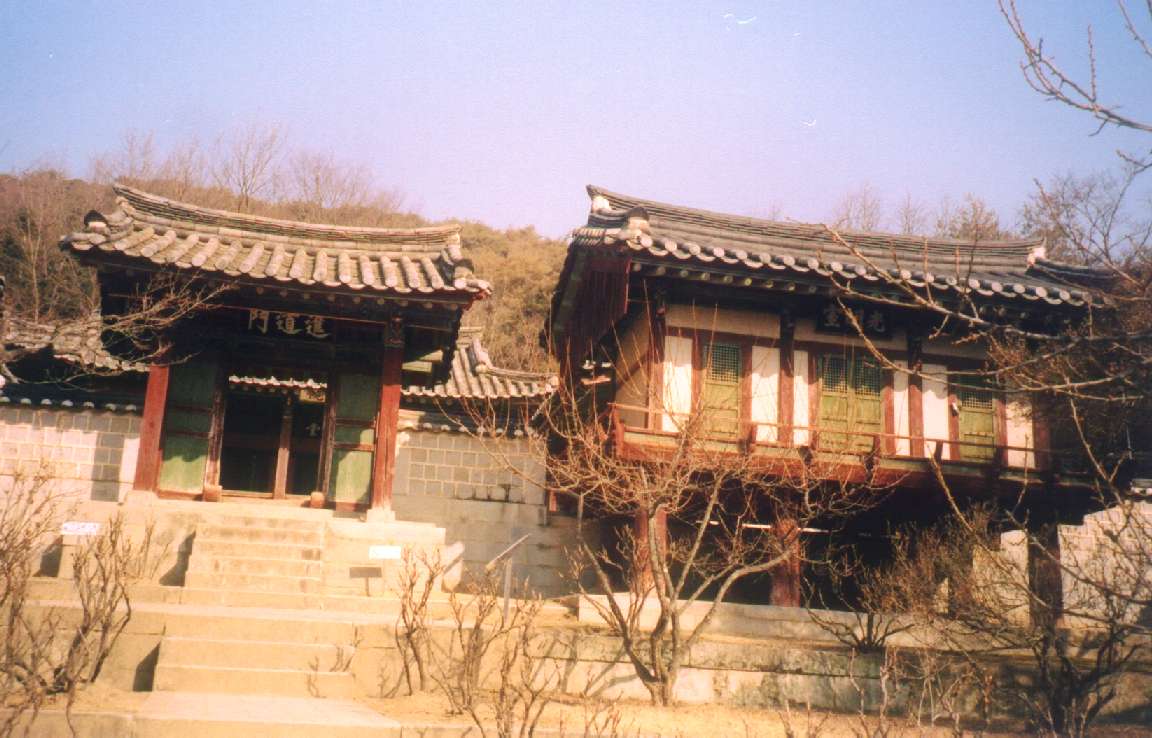 Looking upward insife the academy, with one of the elevated book stores to the right (designed to keep out rising damp)
---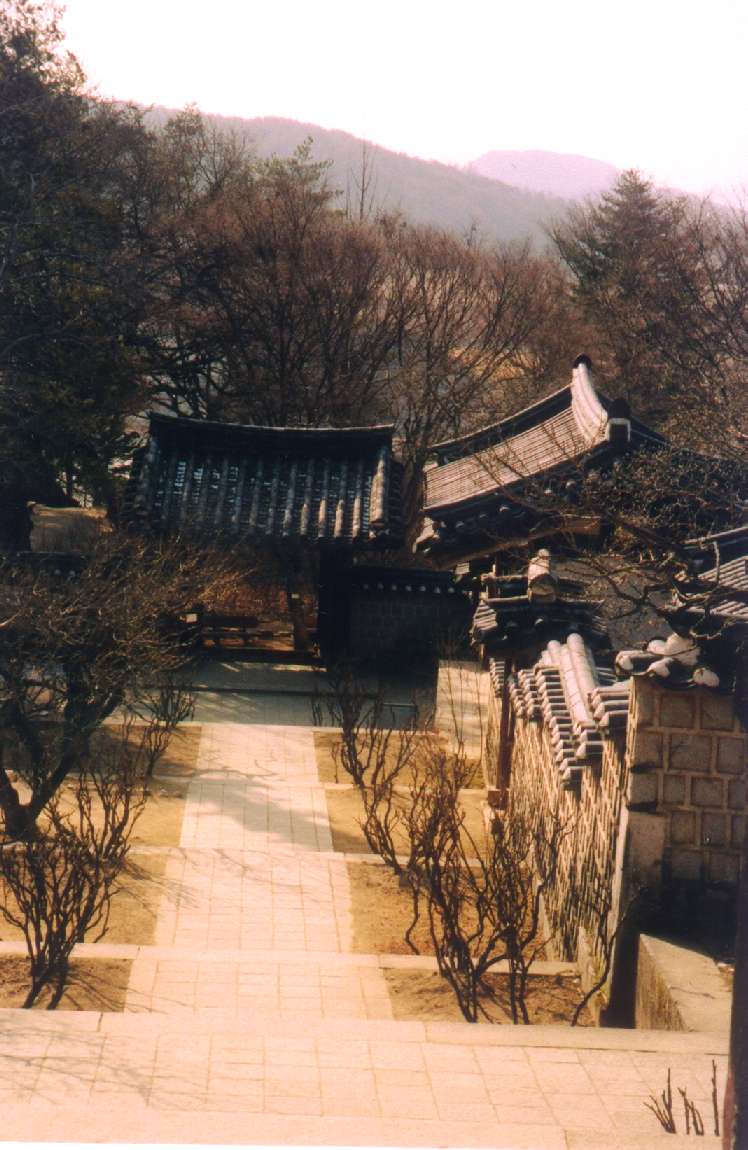 Looking down the central stairway.
---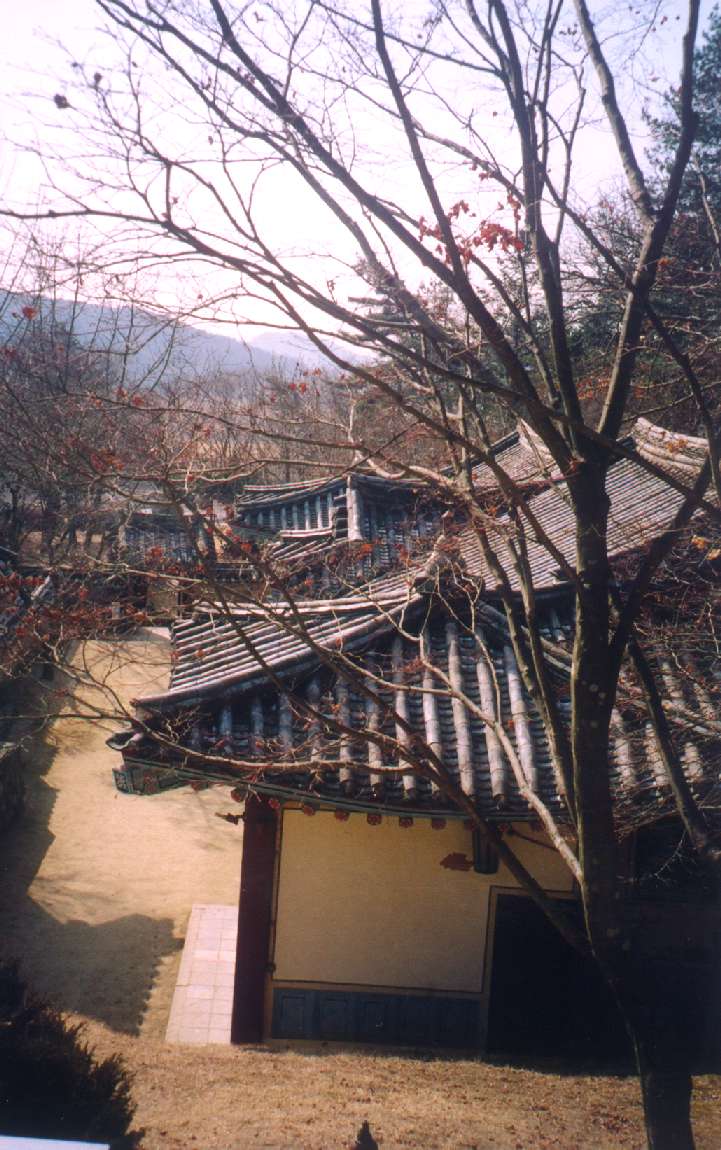 Looking down the west wing
---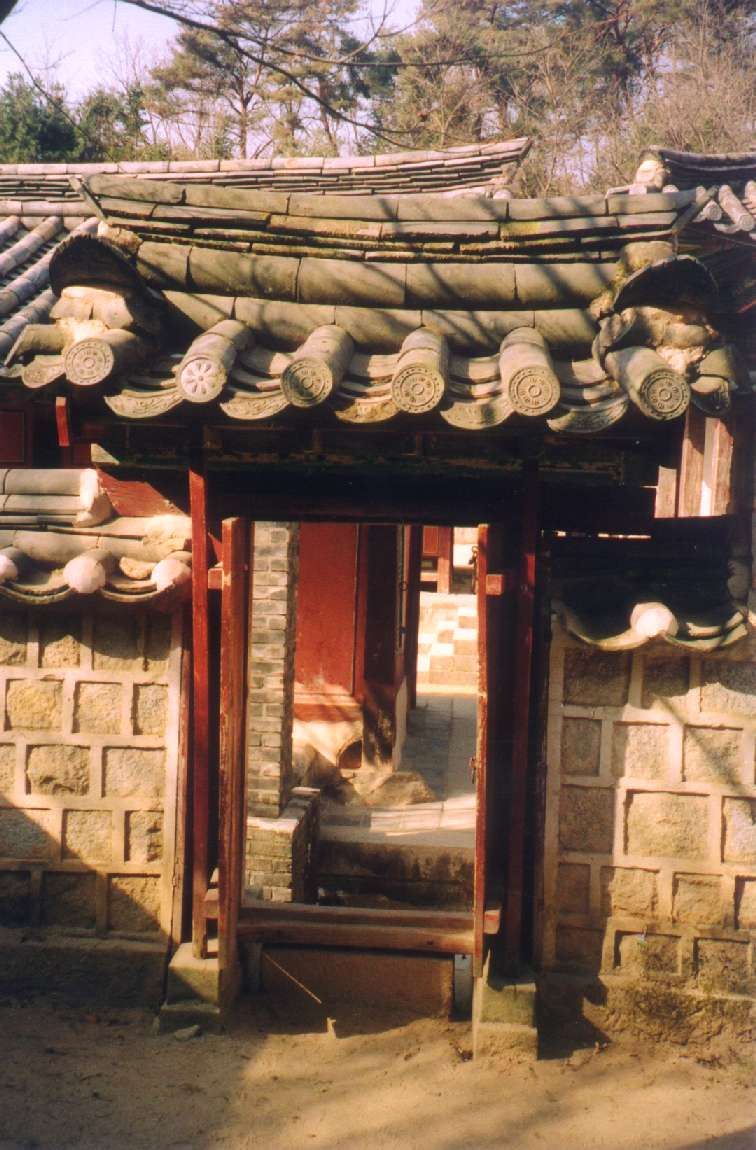 The gate to the 'printing room' where the woodblocks of the major Toegye texts used to be stored.
---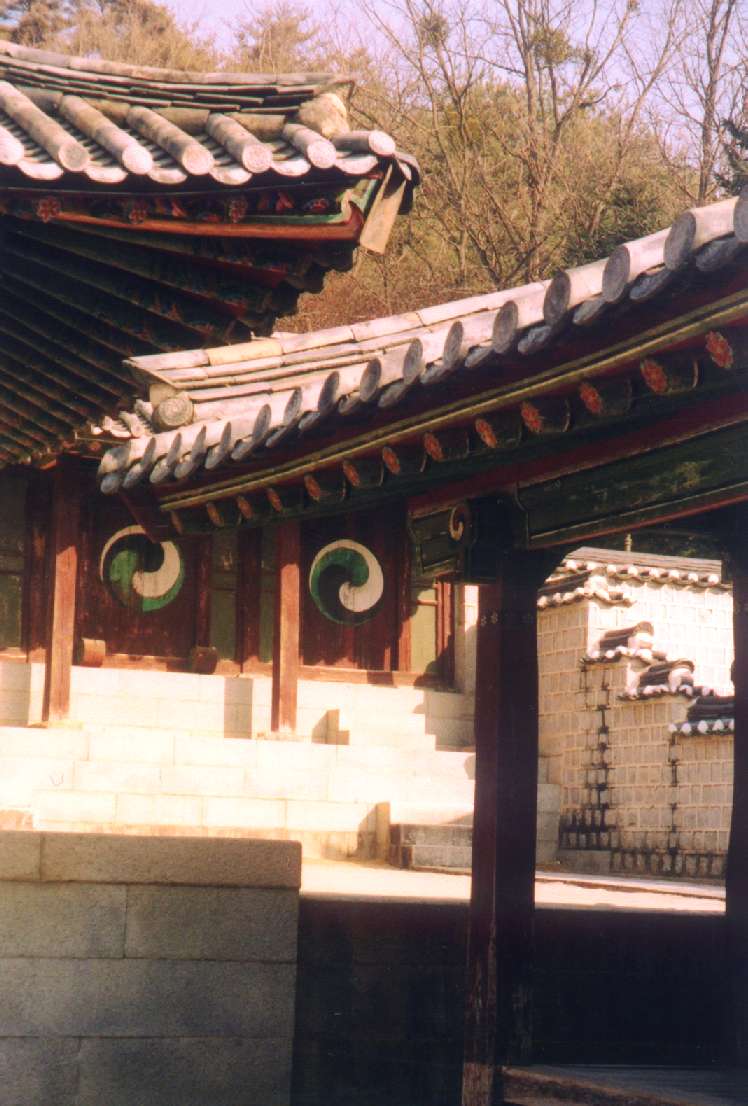 Looking up to the doors of the main shrine where offerings are made regularly twice each year.
---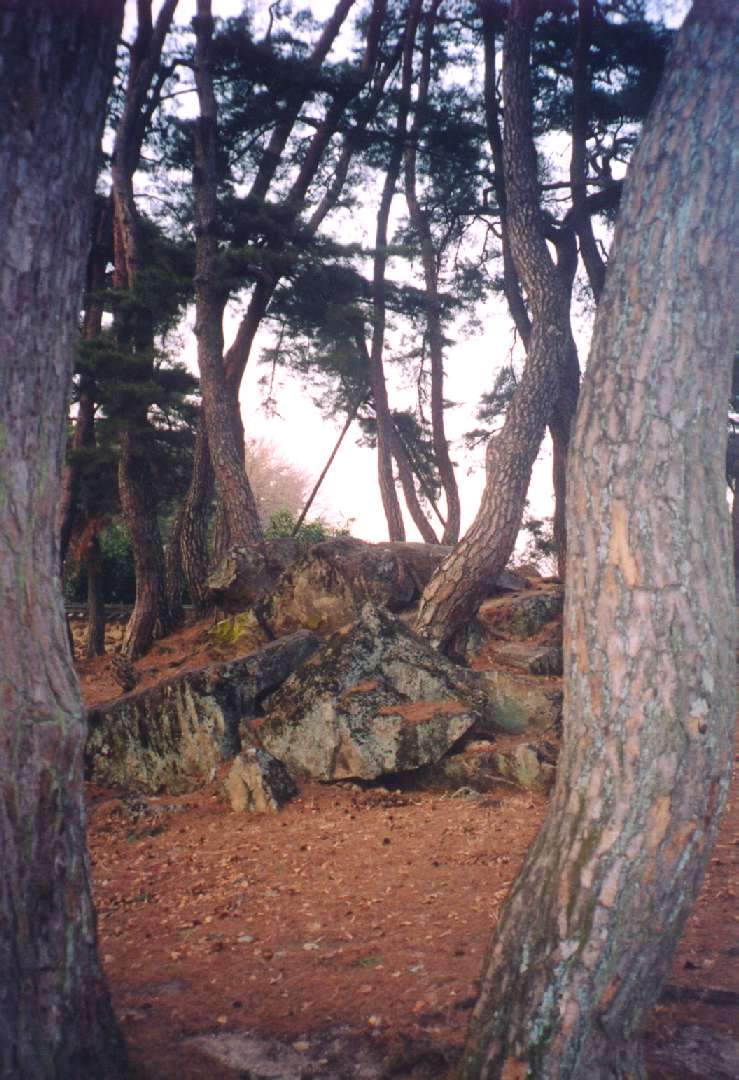 A turtle-like rock in a pine grove by another academy not too far from the Dosan Academy
---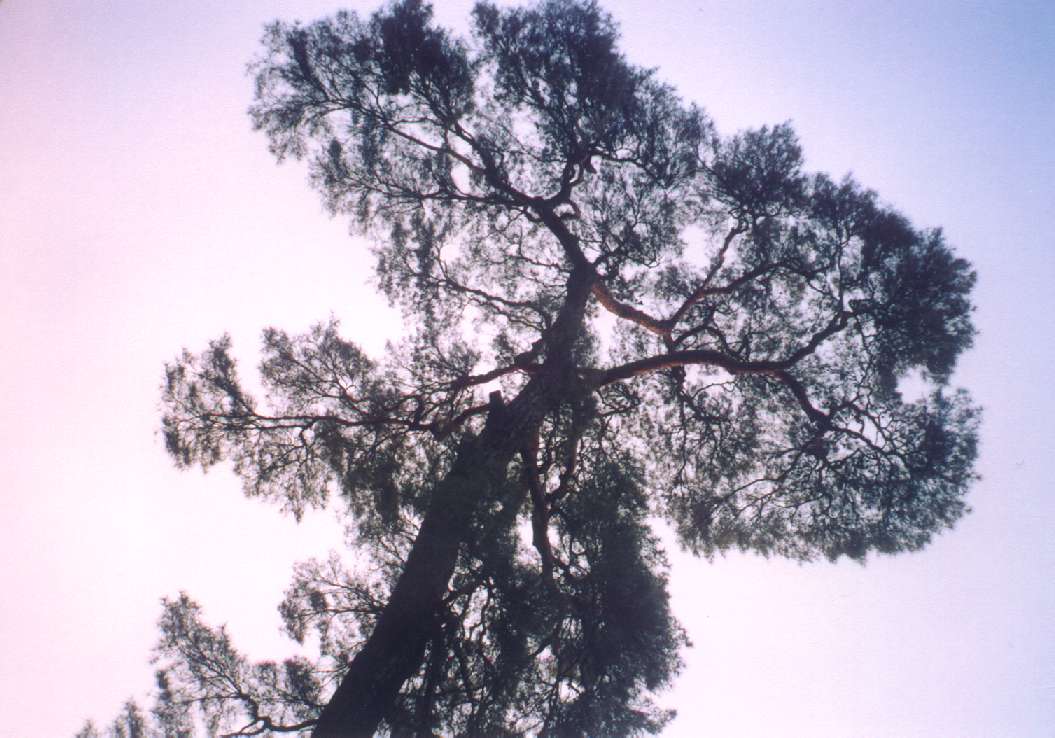 A pine tree
---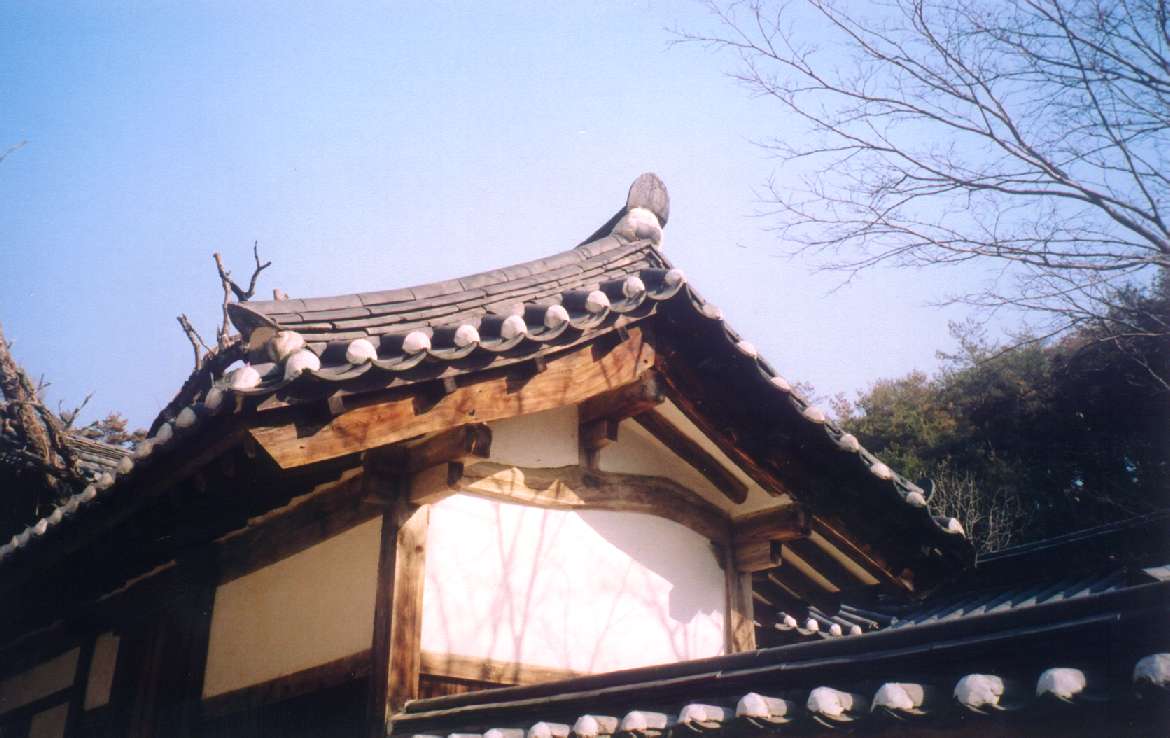 A ridge-end in the Dosan Seowon.
---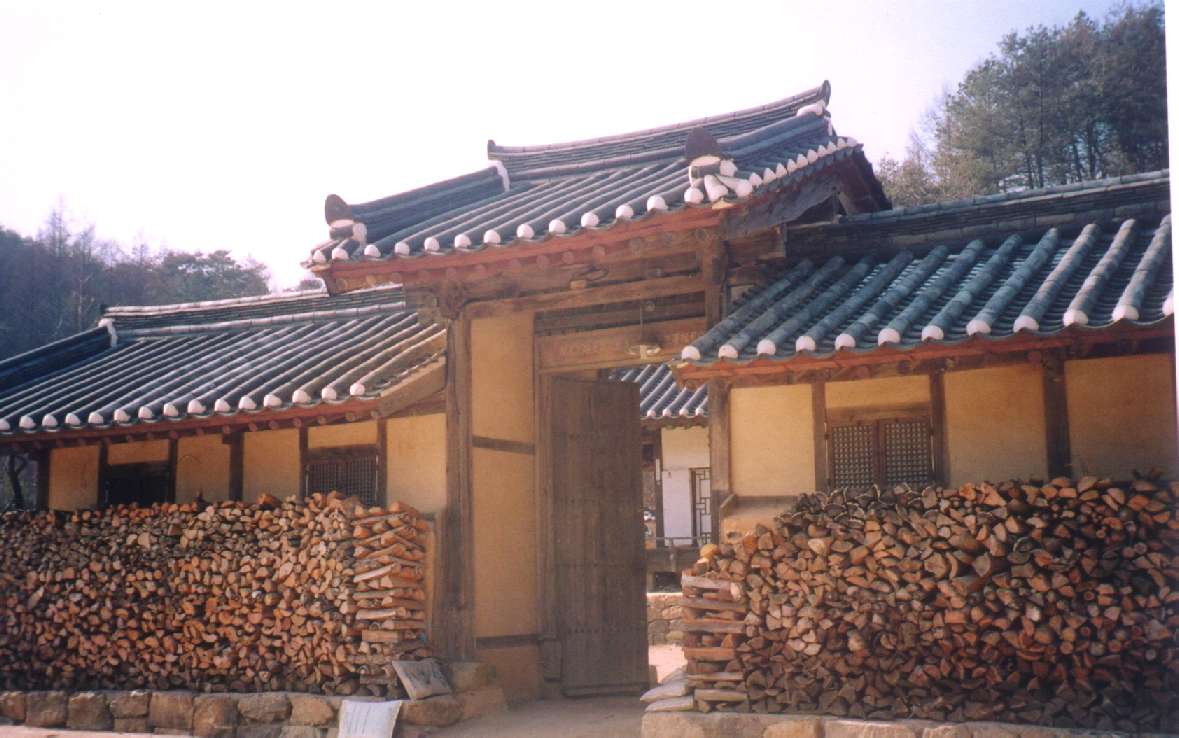 The front of the Yi family house which is still inhabited by the family
---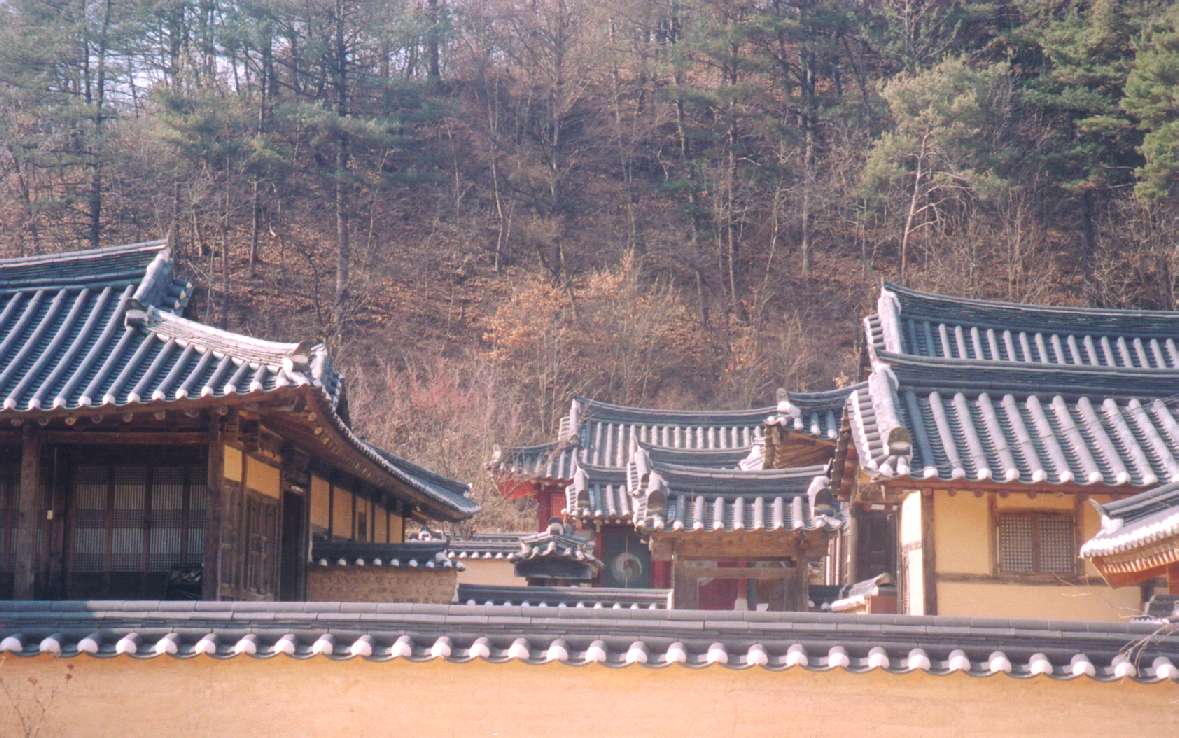 The Yi family house, looking toward the shrine.
---