Photos from the album of Justine Tweed, who as Justine Boydell was living in Dilkusha in 1929.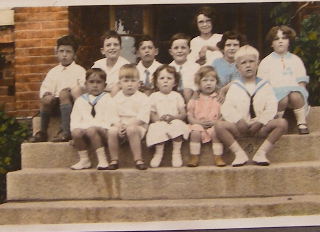 My birthday party on the steps; Self in middle of front row. The little dark boy and fair boy at either end of front row were Russian twins! Charles fourth from left in back row.




My brother Charles and myself in Korean clothes.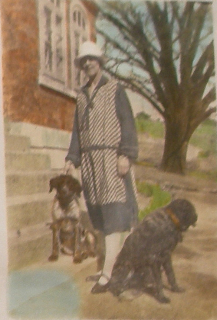 My mother with the dogs, Dilkusha and ginkgo in background.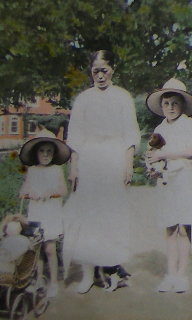 Myself, Amah and Charles, plus puppies walking down the drive.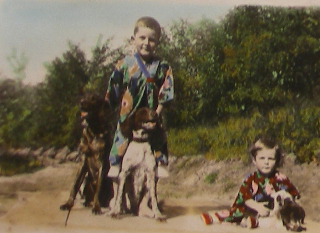 Charles and self with the dogs and puppies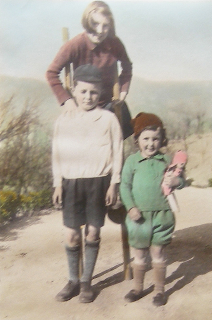 Faith Grigsby on our stilts with Charles and Justine.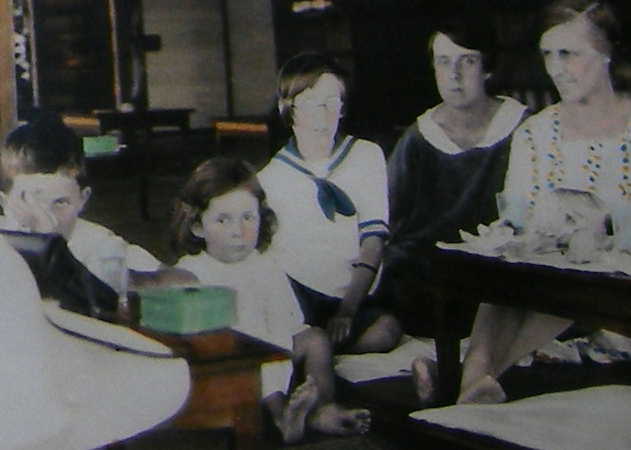 Charles and Justine Boydell, Faith and Joan Grigsby, Mrs. Boydell