Brother Anthony's Shakespeare Page
Last updated: September 20, 2004

This page was previously part of my Renaissance Links Page

See also my summaries of the action of some of the Major Plays and brief comments on them :
King John / Richard III / The Taming of the Shrew / Romeo and Juliet / A Midsummer Night's Dream / The Merchant of Venice / Richard II / Henry IV part 1 & part 2 / Henry V/ Much Ado About Nothing / As You Like It / Julius Caesar / Hamlet / Twelfth Night / Troilus & Cressida / King Lear / Macbeth / Othello / Antony & Cleopatra / The Tempest. Text: Sonnets 29, 73, 116, 144.

---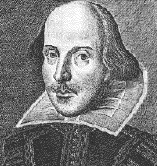 Shakespeare : On-line Texts and Audio-visual Materials
A full listing of online texts of each play is available through the Internet Public Library.
The Internet Shakespeare Editions at the University of Toronto (Michael Best) is slowly building a virtual library of texts, commentaries, and associated materials.
Shakespeare's Complete Works (link to Index at MIT) offers the "Moby" texts of the plays in modern spelling that can be downloaded. Perhaps more useful, Michael Best offers Moby texts of the more popular plays with line-numbering. The complete set of (Moby) texts at Shakespeare-Online are all line-numbered, as are those at the Electronic Literature Foundation,
Bartleby.com has put the full 1914 Oxford Shakespeare online, which is good. The Perseus project has the late-19th Globe edition online, as well as a couple of Furness editions of plays, and some old critical studies, it's better but it can be slower.
A variety of texts for each play (though not a modern spelling one, it seems) are available through the Oxford Text Archive
It is possible to search any play and construct concordance tables through William A. Williams's A Concordance of Shakespeare's works. (the Moby text). Another search engine, The Works of the Bard, is located in Australia, also using a Moby text.
Early texts online
The British Library has put online complete digital images of every page of all the quartos of all the plays in its collections, allowing you to compare two versions side-by-side if so wished. 93 copies of 21 plays!
Perseus Project offers images of all the First Folio plays (do a Search for 'First Folio').
The Furness Shakespeare Library gives a selection of images of editions of Shakespeare's plays (some Quarto editions and the full First Folio texts, as well as later editions and versions, including Nahum Tate's version of King Lear), images of long extracts from early editions of Holinshed's Chronicles, and other Renaissance works. This is only a small part of the collection of online facsimiles known as the Schoenberg Center for Electronic Text and Image. The quality of the Furness images is on the whole outstanding. ERIC (English Renaissance in Context) offers online tutorials about various aspects of the cultural context for Shakespeare and his contemporaries using the Furness materials.
The Enfolded Hamlet allows you to see at a glance, line by line, the differences between the Q2 and the Folio texts of Hamlet.
Literary texts can be viewed in a special way using TextArc. Their Hamlet is one of the most remarkable online Shakespeare resources available.
Transcripts (in old spelling) of Folio and Quarto texts and other materials are available at the University of Victoria's Internet Shakespeare editions under the guidance of Michael Best. This site includes a very helpful section on Shakespeare's Life and Times, the social and cultural background.
You may prefer to buy a highly commended CD-Rom of the First Folio from Octavo.
Shakespeare's Sonnets in modern spelling (link to resource at MIT) cannot be compared with the remarkable resource at the University of Toronto offering conservative transcripts in various electronic formats of the original 1609 Quarto with many useful commentaries.
There is also a complete digital facsimile of the Sonnets prepared by Ray Siemens.
---
Shakespeare : Secondary Resources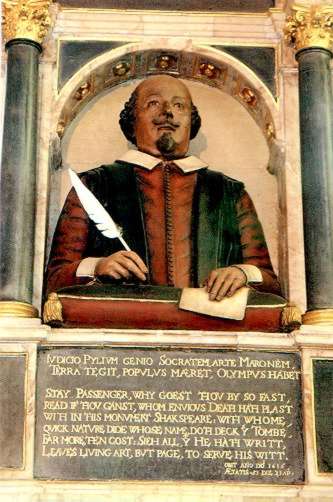 Shakespeare is naturally covered in a bewildering variety of sites. In order to find your way around, try consulting Michael Best's very helpful guide to Shakespeare and Renaissance sites on the Internet (at the University of Victoria). His entire Home Page is well worth a visit, too.
Hamnet, the Catalogue of the Folger Shakespeare Library, can now be consulted freely.
Probably the finest single Shakespeare site is Mr. William Shakespeare and the Internet by Terry A Gray at Palomar College. From there you can go everywhere worth going.
Hardy M. Cook has put out a very neat Selected Guide to Shakespeare on the Internet.
Students will find Shakespeare-Online particularly useful. It has won several prizes.
There is a good site affirming that Shakespeare wrote Shakespeare.
See Steven Marx's Website Triangulating Shakespeare.
Among the digital collections from the Performing Arts Data Service is FESTE, a detailed record of all performances of the Royal Shakespeare Company from 1865 to the present.
Thomas Larque offers some important critical texts by Hazlitt and Coleridge and others in Shakespeare and His Critics
The University of Basel also has a very useful series of links to resources.
If you want pictures of Shakespearean productions from earlier centuries, see Shakespeare Illustrated by Harry Rusche at Emory University, Atlanta. Or look at the Shakespeare Images on Will Kemp's site.
You can also send one of Shakespeare's sonnets as an electronic greeting card.
John Webb has created a very fine site with lots of nice photos to serve as a kind of introduction to Warwickshire. It includes a page with many pictures of places in Stratford-upon-Avon associated with Shakespeare and another about places in Warwickshire associated with the Shakespeare family. There is also a Tourist Guide to Stratford-upon-Avon.
---
Shakespeare: Organizations and Publications

Touchstone is a U.K-based information site giving access to information on publications, conferences, performances, organizations...

Look at the official pages of the Shakespeare Birthplace Trust in Stratford-on-Avon.

If you are going to England, see what is being performed by The Royal Shakespeare Company.

The British Shakespeare Association has a lively website that is worth a visit. Their list of links includes links to the other major Shakespeare Associations. The Shakespeare Association of Korea only has a site in Korean.

SHAKSPER, the international electronic conference (email list) for Shakespeareans, has its own homepage. To send messages to the list use the following or the reply key: shaksper@shaksper.net To communicate with the fileserver: listserv@shaksper.net

For researchers, to have the World Shakespeare Bibliography (edited by James L. Harner) available on-line (for a modest subscription) will be a blessing indeed.

Poor Yorick is a magnificent small commercial service based in Stratford Ontario (Canada) which specializes in Shakespeare -related multimedia resources (CD / DVD / videos / audio-cassettes). No need to look elsewhere. It offers a free Shakespeare greeting- card service.





---

Go to my Renaissance Links Page | my Home Page index