Grass Blades from a Cinnamon Garden
Poems by Lilian May Miller


Lilian Miller is above all known as an artist in Japanese wood-block prints, and other media. She did however also write and publish poems occasionally. Her collection of poems was being prepared for publication in 1923 when the great Kanto earthquake destroyed the printing house as well as her own studio and most of her work was lost. In the years following she was ill and lived with her parents in Seoul. Finally she returned to Japan and set about making a new beginning in her work, as well as preparing the publication of these poems in 1927.

The parallel with Joan Grigsby's Lanterns by the Lake seems obvious, with both poets writing on Japanese themes but with a number of poems inspired by Korea. However, Lilian Miller had been born in Japan, and her relationship with it was very different from that of an outsider such as Joan Grigsby, who could not even speak any Japanese. Joan Grigsby had published several volumes of poetry previously. Both women's poetry strikes today by its use of archaic vocabulary and forms; clearly neither was influenced by the Modernist poets who were writing at the time, such as Eliot and Pound, perhaps somewhat by the more accessible Hardy and Yeats. Joan Grigsby had a very strong sense of rhythm, we might say, and of a variety of forms of nostalgia and yearning; much of Lilian Miller's work strikes by its use of visual images, often a strong awareness of colours, and her emotions tend to be intensely romantic, passionate and sensual.

The format of this volume surely must have served as a model for Joan Grigsby's Lanterns by the Lake and The Orchid Door; the latter at least was printed under the supervision (and probably at the expense) of Lilian Miller and both contain art work by her, though not coloured as here (this is altogether a rather more luxurious volume, with two colours used on every page).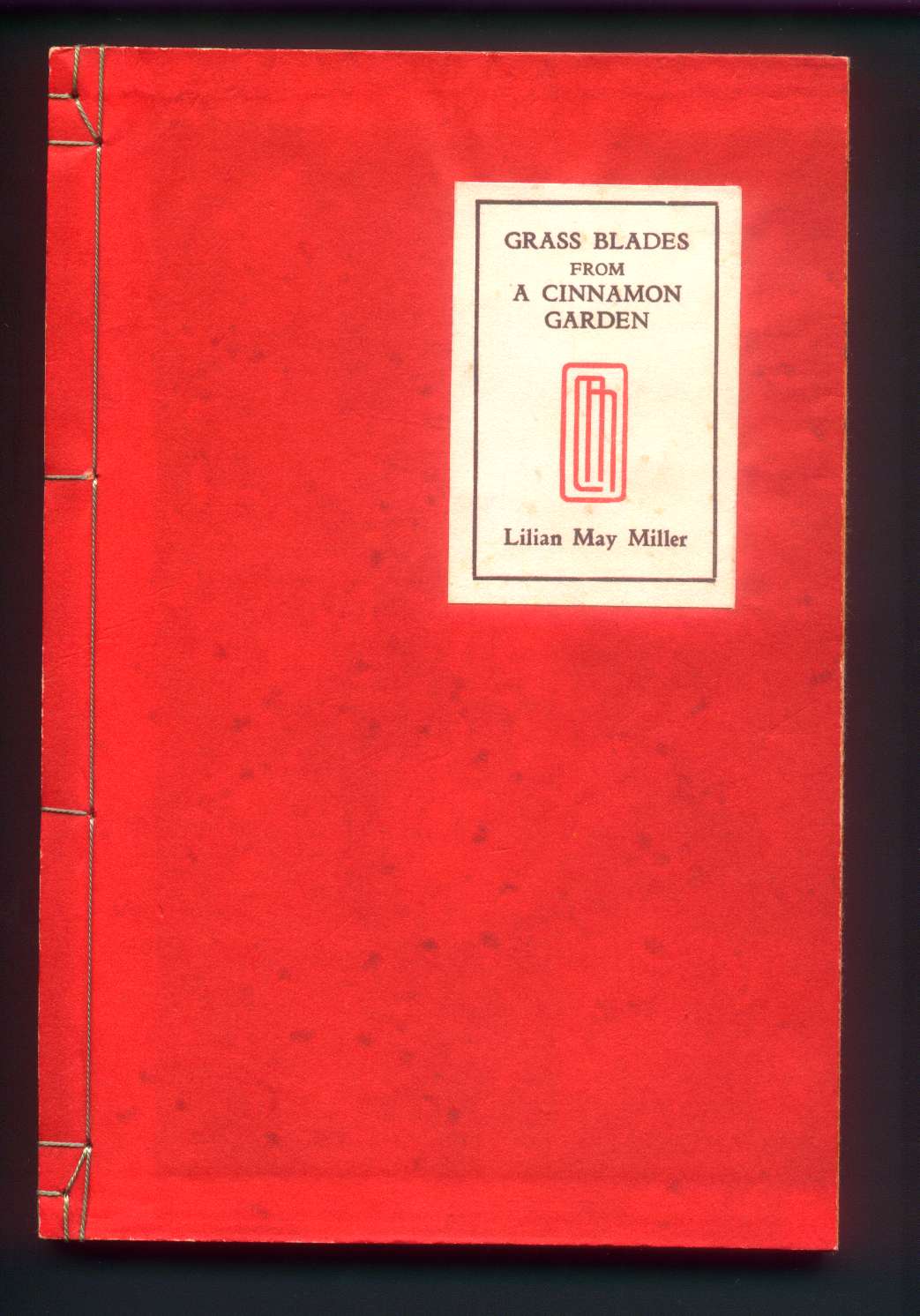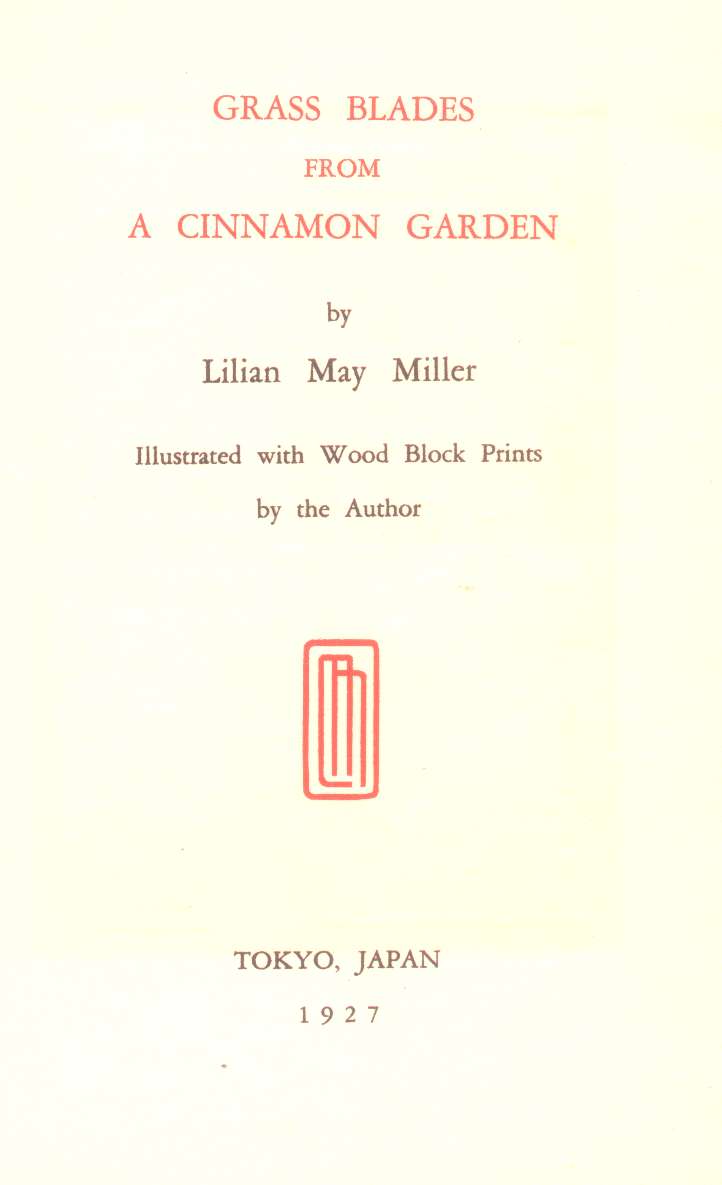 The book is illustrated with 4 prints by the author

| | |
| --- | --- |
| A Japanese Garden (Frontispiece) | "The Three-Foot Bamboo Pipe" (p.26) |
| "Palace Walls That Crown The Vale" (p.46) | The Little Shrines On Quiet Hills" (p.68) |