By far the largest and most ambitious collection of her poems Joan Rundall / Grigsby ever published, the volume was printed in Japan, "at the Japan Chronicle Press, Kobe" (last page). According to Faith Norris, it had been Lilian Miller's idea to have the book printed and bound in Japanese style (printed on one side of thin paper, folded to produce pages etc) although it was to be published in England by
Kegan Paul, Trench, Trubner & Co. Ltd. London. Copies were then to be shipped to London for sale there. The presence of copies in the copyright libraries seems to confirm that at least some reached the publishers, but there is no record on the Internet of any copies on the rare books market. The book seems to have vanished without trace in England (the US Library of Congress has a copy).

On the title page, Joan S. Grigsby is identified as the author of "Songs of the Grey Country," "Peatsmoke," etc. for otherwise no one would recognize her as Joan Rundall, the name those earlier books were published under.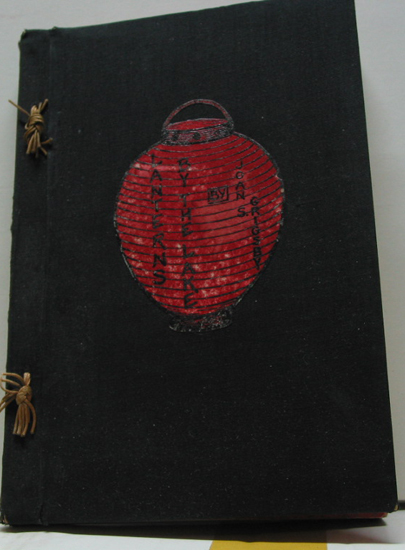 On the first title page:

"True knowledge, therefore, comes only from the pure and wholly inner activity of the mind, freed from the body and all sensuous troublings and disturbances. The soul in this state perceives things in their purity, as they are in their eternal essence, in their own immutable nature."--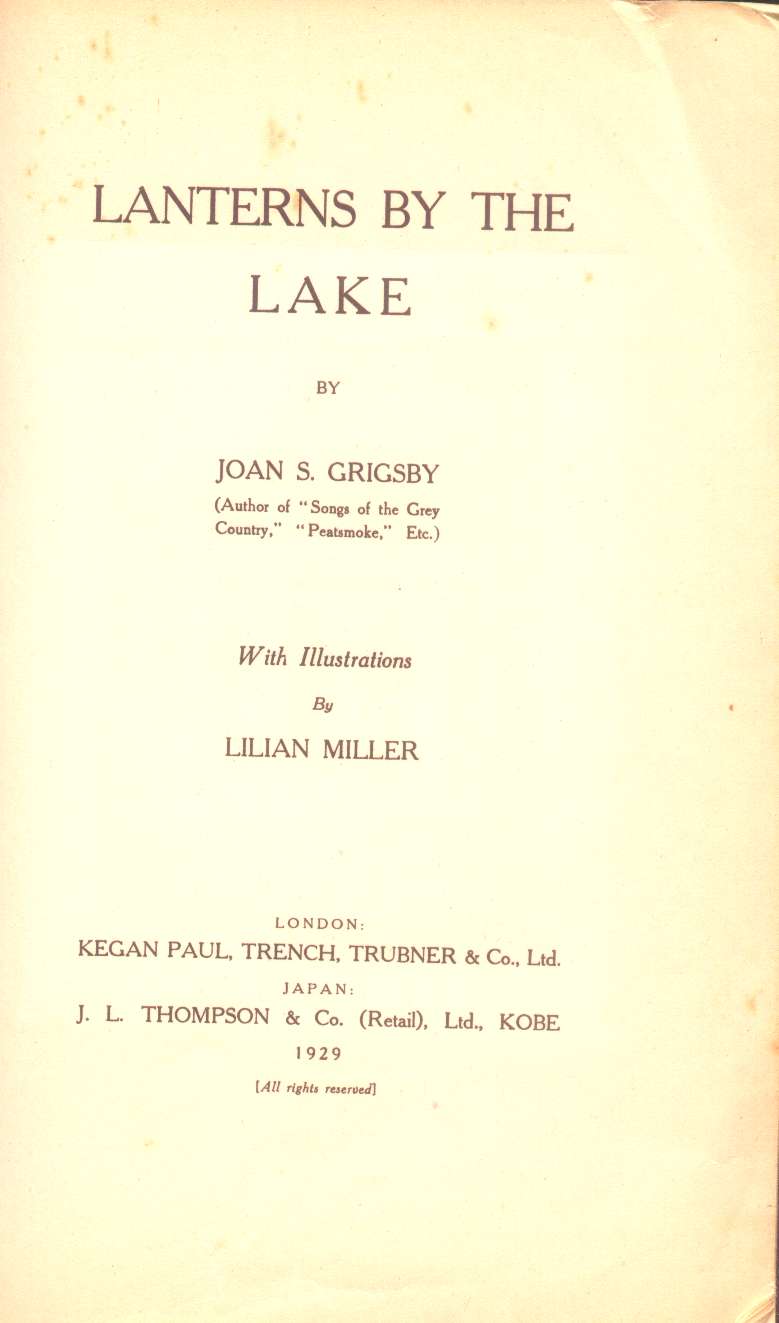 ---
---
The Illustrations by Lilian May Miller
After the Table of Contents:



In presenting this book of verse to the public I wish to thank Lilian Miller, not only for the pictures which she has contributed thereto, but even more for the sympathy and critical understanding which, as a poet herself, she has given in so generous a measure to my work.

J.S.G